California RV Specialists is always looking for and accepting applications for full time positions. We are looking for RV Technicians, Hitch/Tow Technicians, Parts/Service Counter, Trainees for all positions, General Helpers/Lot Porters/Fork Lift Operators.
We are willing to train and teach you this valuable trade. Some people go to school and pay thousands of dollars to become an RV Technician.

Please e-mail your resume to us at service@calrvspecialists.com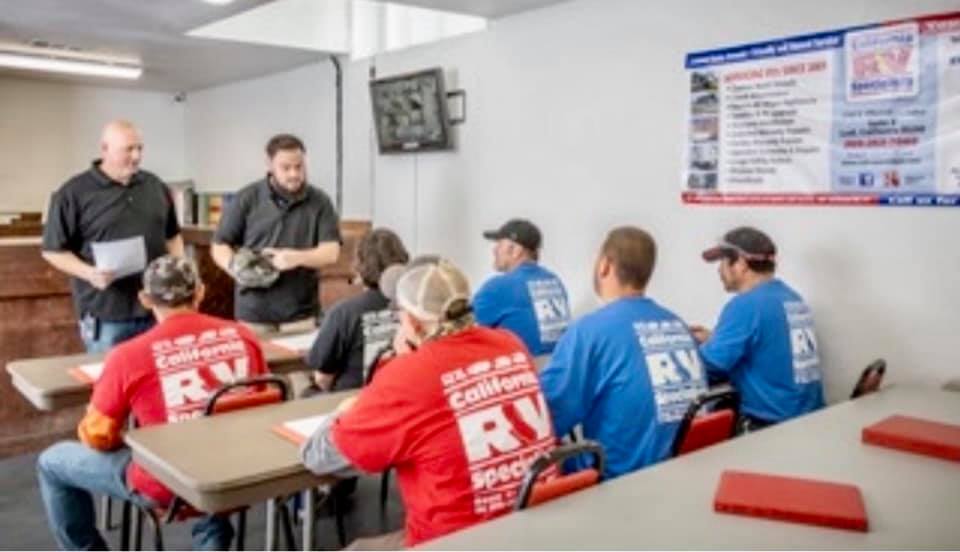 What's the Work Environment Like for RV Technicians at California RV Specialists?
Don't let our friendly, casual work environment fool you – we take our jobs very seriously. We work hard to uphold our commitments to our customers and to all our employees.
As an RV technician at California RV Specialists, we'll provide you with a safe workplace that's free from unnecessary distractions, and you'll work with a great team that includes business owners, service manager, service advisors, shop foreman, apprentices and other RV technicians.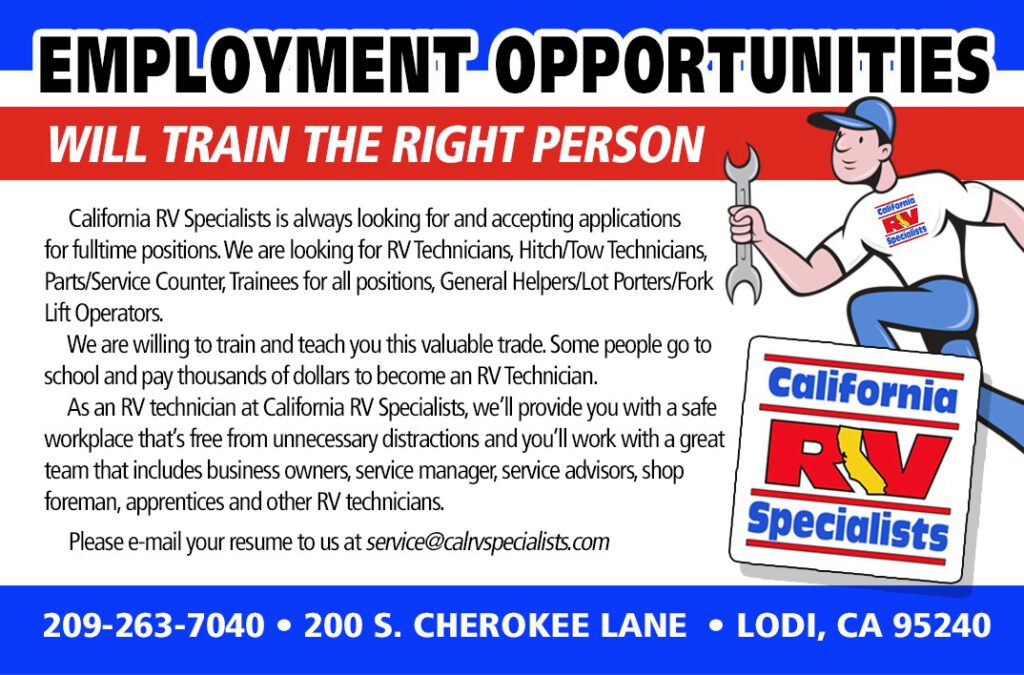 About The Owner
Here is a little background on Dustin Simpson, he has worn many hats in the RV industry through the years. From an RV Technician, Warranty Administrator, Parts Administrator, Parts Manager, Service Manager and as a Business Owner. Dustin has even been deemed an RV Expert by the California court system, working on behalf of the customers, dealers, and manufacturers.
Dustin's repair facility has been servicing customers at the same location since 2003. What sets us apart from the dealerships is we are here to fix and maintain what you have, and not sell you a new one. Whether you own a million-dollar unit or an entry level, my message to you will be the same, it needs to be maintained.
One of the keys to success is Dustin loves learning and sharing his knowledge with his customers and employees.
RVDA/RVIA/FGC Training Instruction
Below are some pictures of Dustin back in his Camping World days teaching RV technicians and training them for the RVDA/RVIA/FGC certification program. If you're looking for hands-on RV technician training, there is no better place to start than here!