Get the best RV Internet and TV Reception on the market! This system gives you TV antenna and internet that allows you to connect up to 140 devices! If it's was any stronger you would need a FCC license for it…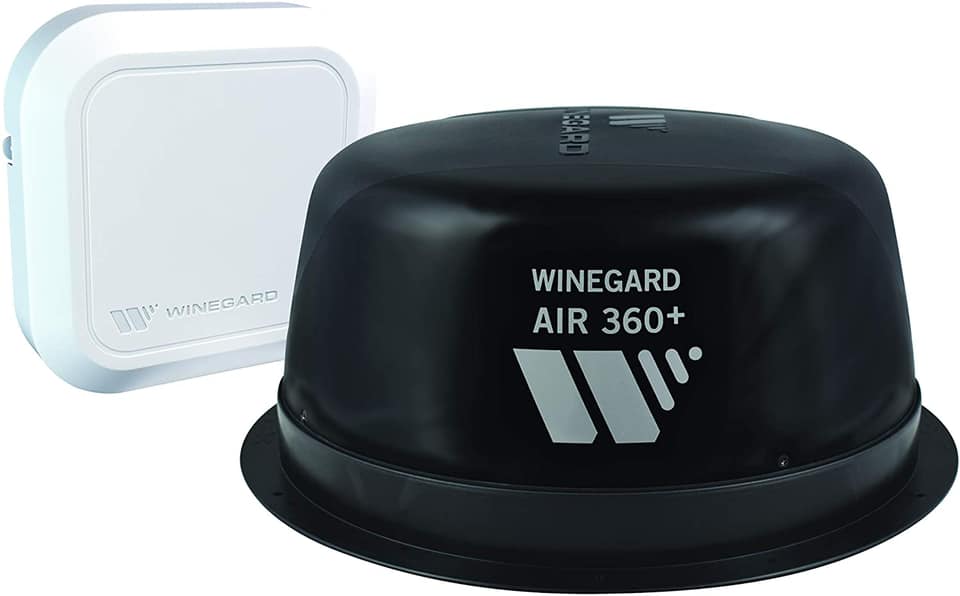 – Free Wifi from nearby locals from up to 1.5 miles away.
– Examples: At a camp ground, Starbucks, McDonald's, ect.
– Connect up to have up to 140 devices connected.
– Weak phone cell signal? This gives you the ability to call out and text over the internet In bad cell signal areas.
– Boosts Wifi signal at camp grounds.
– Turn on your gateway router on and make Wifi and enjoy internet where every you go.
– Pay cause you go, no contract. Month to month plans.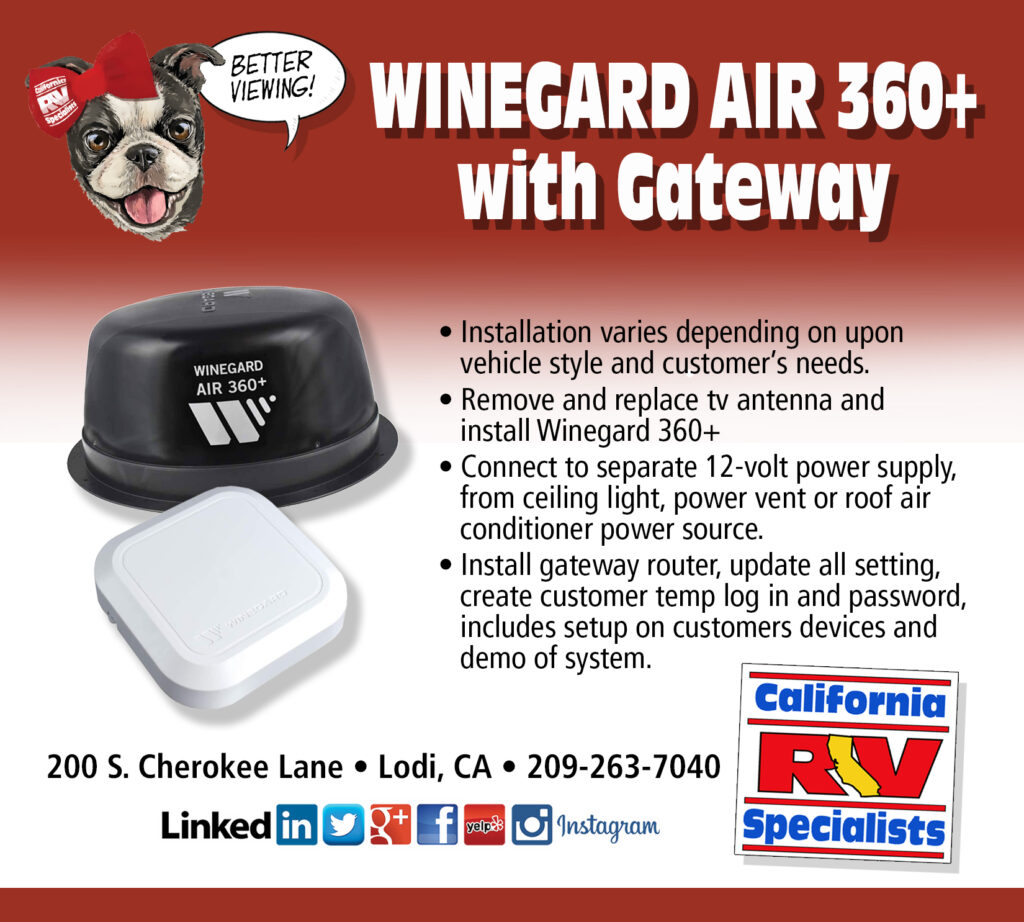 What does a Air 360+ do?
AIR 360+ gives you the omni direction field that provides powerful performance with 360° signal reception. No aiming or pointing and always ready for reception, grabbing signal up to 55 miles away. Upgrade this Internet ready device with the Winegard Gateway for 4G LTE & Wi-Fi.