RV Leveling systems, Lippert Ground Control 3.0 and Level Up are the most used on RVs these days. Below is some info on these systems.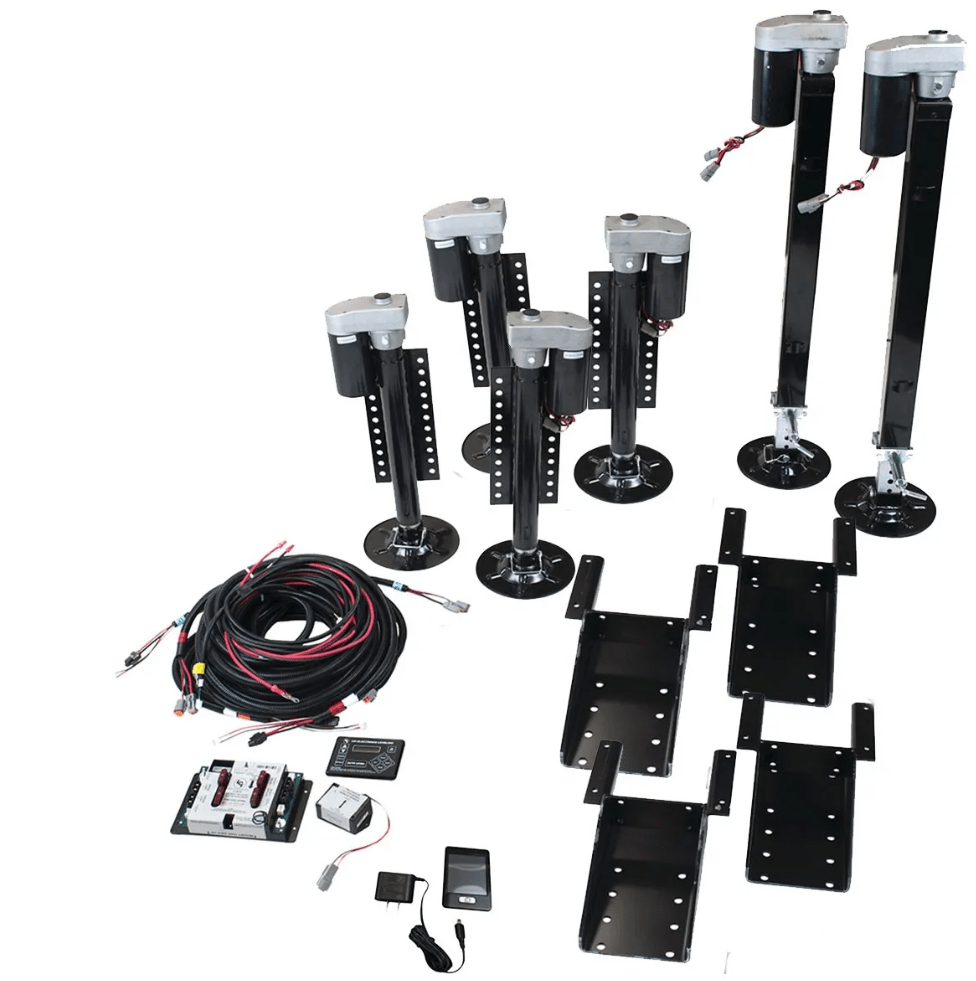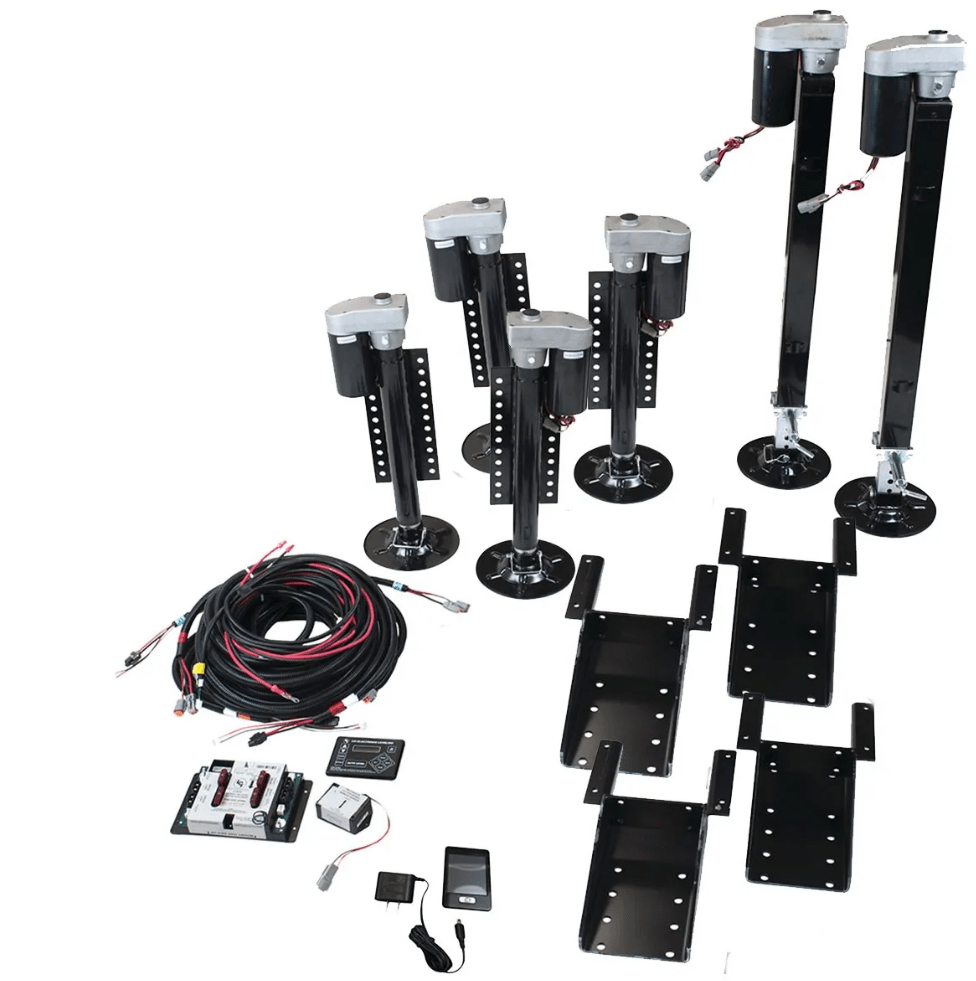 With the push of a button, Ground Control® 3.0 levels and stabilizes your RV quickly and accurately, enhancing your overall camping experience. It can take up to an hour to get an RV level with manual jacks, chocks and wedges. Ground Control® saves you time by leveling and stabilizing the RV in a matter of minutes, and prevents annoying rocking and swaying at the campsite.
These kits come complete with all parts necessary to turn your fifth-wheel into a self leveling dream!
Quick Facts
Saves time setting up camp
Fast, accurate automatic electric leveling
Level coaches function more efficiently than non-level ones
Optional one-touch, auto-level wireless remote
Automatic, One-Touch System
Take it to the next level with our upgraded Ground Control® Automatic Electric Leveling System. Our new leveling jacks are driven by Hall Effect technology, which measures the jack leg motor revolutions, instead of amps, ensuring more accurate leveling. We've also added stronger, faster and more stable round rear jacks, an auto re-hitch memory option and a fully automatic wireless option.
Features
Two times the speed of previous systems
More accurate than previous systems; Hall Effect technology measures revolutions, not amps, ensuring more accurate leveling
Auto re-hitch memory function
Added stability with new rear round leveling jacks
Automatic one-touch control panel included
NEW optional one-touch, auto-level wireless remote
Level coaches function more efficiently that non-level coaches
15.5K total capacity for both the six-point and four-point systems
Saves time setting up camp