We offer sales, parts, service, repairs and installation of all models of Norcold, Dometic and Furrion RV refrigerators. If your looking for replacement refrigerator parts or to get a quote for a complete refrigerator replacement, please look up the below information prior to contacting us.
Model & Serial Number Identification Tag Location
The Identification Tag is located on the inside wall of the refrigerator. Open the door and locate the Identification tag on left side or rear wall of the liner in the refrigerator. You can also email us a picture of your data tag if your unable to read it.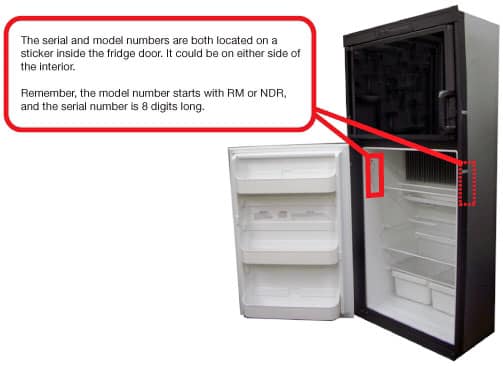 RV Refrigerator Repairs
RV refrigerator replacements or repairs should be completed by a professional RV refrigerator service technician. California RV Specialists are here to help properly diagnose any issue with your fridge and get you repaired as quickly as possible.
Please understand that there hundreds of models and brands of RV refrigerators. In most cases all refrigerator parts will have to be ordered from either a RV distributor or from the Refrigerator manufacture directly.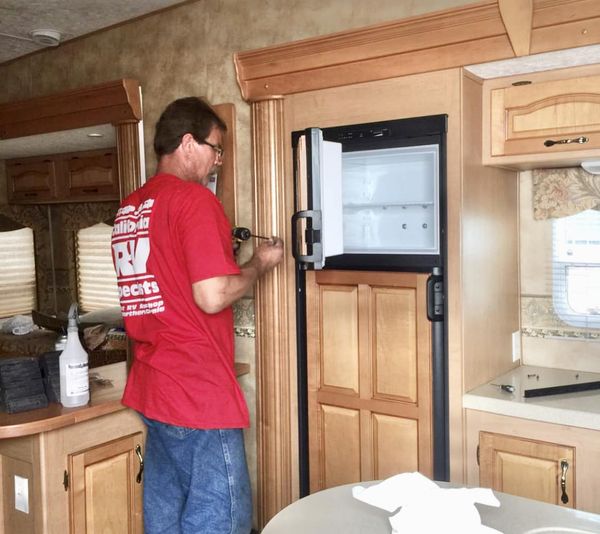 Article By Dustin, California RV Specialists – RV Travel
Authorized Refrigerator Dealers
Dometic – Dealer Locator Link
Lippert – Dealer Locator Link
Norcold – Dealer Locator Link