Dustin Simpson, owner of California RV Specialists has been featured multiple times on RVtravel.com. Check out the following articles:
Posts by Dustin Simpson on rvtravel.com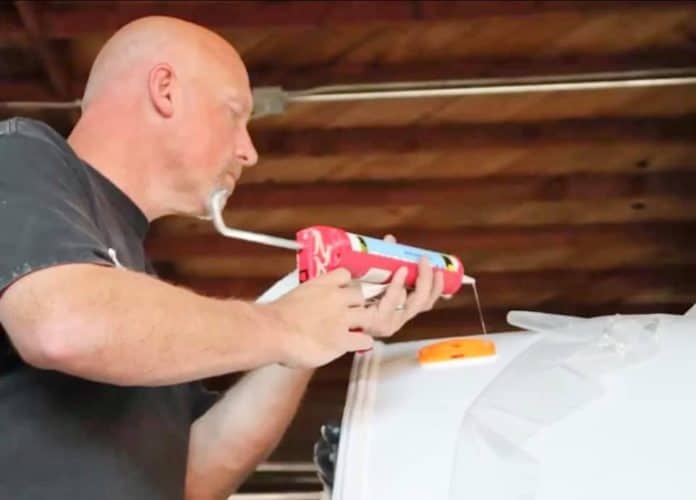 I have worn many hats in the RV industry through the years. From an RV Technician, Warranty Administrator, Parts Administrator, Parts Manager, Service Manager and now Business Owner. I have even been deemed an RV Expert by the California court system, working on behalf of the customers, dealers, and manufacturers. My repair facility has been servicing customers at the same location since 2003. What sets us apart from the dealerships is we are here to fix and maintain what you have, and not sell you a new one. Whether you own a million-dollar unit or an entry level, my message to you will be the same, it needs to be maintained.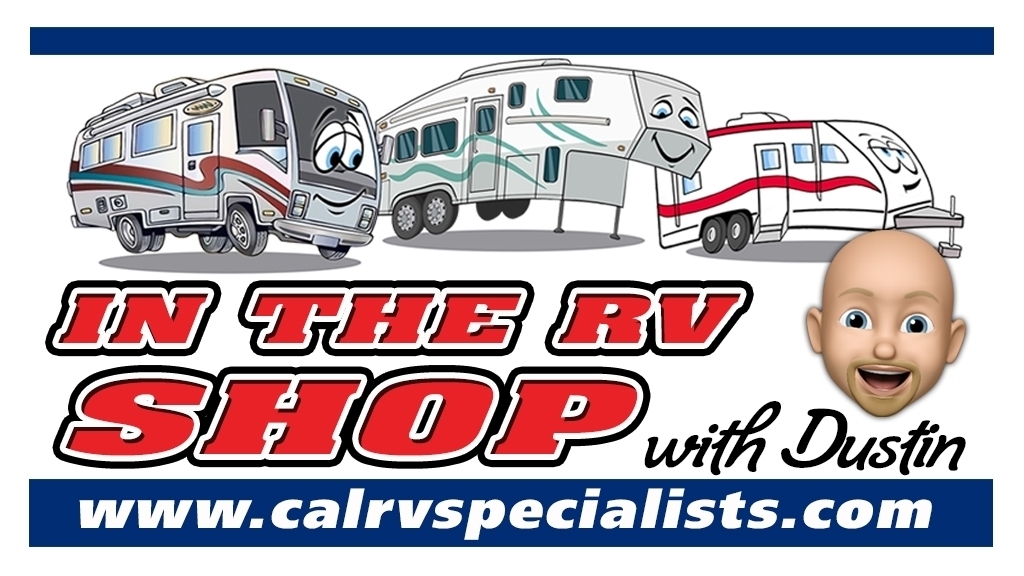 12/18/2022 Cool Tools: The Magnetizer Demagnetizer
12/16/2022 How to protect your hardwood/vinyl flooring from your RV slide-out
12/15/2022 What should I do with this bubble on my RV side wall?
12/13/2022 Cool Tools: Cord hangers from an inner tube
12/11/2022 Use or don't use Dexter E-Z Lube?
12/09/2022 Why you SHOULD NOT use EternaBond to tape your RV roof!
12/08/2022 The benefits of RV roof vent covers and why you should have at least two in your RV
12/06/2022 Talkin' RV Tech Short : Can I keep my RV plugged in while not in use?
12/04/2022 Cool Tools: A cheater plumbing vent cap
12/02/2022 Cool Tools: The AWBLIN Automotive Test Light
11/28/2022 The best fan to help with RV refrigerator air circulation
11/23/2022 Why should you install RV insect screens to protect your appliances?
11/21/2022 Holding tank sensor maintenance
11/04/2022 Reader asks: Fuse is popping. How do I find the short?
10/31/2022 How do I fix RV delamination?
10/28/2022 RV Manufacturer Warranty, Part 6: I have something to admit…
10/26/2022 What is the cost of replacing my RV refrigerator?
10/24/2022 How to prevent damage to your RV furniture
10/21/2022 RV Collision Repair: Can you fix my truck camper? I hit an overhead I-beam!
10/16/2022 Dry-rotted floors in RVs and what it would take to fix them
10/14/2022 Exterior evaluation: Routine RV inspections can prevent major water damage
10/10/2022 Reseal your RV with the BEST caulking gun!
10/07/2022 RV Manufacturer Warranty, Part 5: My advice to the consumer
10/06/2022 What should I look for when inspecting my RV roof?
10/03/2022 What to know about RV floor replacement
09/30/2022 RV Manufacturer Warranty, Part 4: My honest, open letter to RV manufacturers
09/29/2022 Front cap removal and replacement from start to finish
09/27/2022 RV roof replacement tips
09/25/2022 A suspension upgrade called SumoSprings won't break the bank
09/21/2022 RV hydraulic system maintenance
09/19/2022 Brake failure and the importance of wheel bearing pack service
09/16/2022 RV Manufacture Warranty, Part 3
09/13/2022 Tow vehicle wiring tester can save some anxiety while traveling
09/09/2022 RV Manufacture Warranty, Part 2
09/08/2022 Leaking water heater pressure relief valve? This Tool will help
09/05/2022 Have these RV water heater maintenance tools on hand
09/02/2022 RV Manufacturer Warranty, Part 1
08/30/2022 What's In The Shop? RV suspension inspection and upgrade
08/24/2022 RV underbelly leak repairs can be a nightmare, but this will help
08/22/2022 Keep this product on hand for easy RV underbelly repair
08/02/2022 How to know if your RV fridge is leaking ammonia
07/25/2022 Slide out seals, Part 2: What can happen if you don't maintain your slide out roof
07/21/2022 When was the last time you inspected your slide out seals? Do it now!
07/17/2022 Maintaining your rig: Conduct an RV exterior evaluation
07/12/2022 Video: How a typical RV suspension works, plus upgrades and benefits
06/30/2022 An important safety reminder to torque lug nuts
06/20/2022 Dometic RV water heater and refrigerator maintenance
06/06/2022 RV ladder safety and an important reminder about hidden damage
06/02/2022 How to protect your RV's decals from fading and sun damage
05/26/2022 The importance of an insert molding screw cover. Have you inspected yours?
05/12/2022 What you need to know about resealing your RV's exterior
05/08/2022 A reminder if you have hydraulic leveling jacks or slide-out system
04/25/2022 This battery fire serves as a maintenance reminder!
03/31/2022 RV Gadget: Why your RV needs a Water Bandit
03/23/2022 This RV is in the shop for slide-out damage. Don't let this happen!
03/14/2022 Replace or repair RV's window glazing seals to prevent glass damage
03/01/2022 Maintaining and replacing insert molding helps avoid damage, mold and rot