California RV Specialists sells and installs all the top towing packages, braking systems, tow bars, base plates and wiring kits in the industry. Stop by and ask us about which tow package is right for you, we are here to help guide you with both sales and installation process.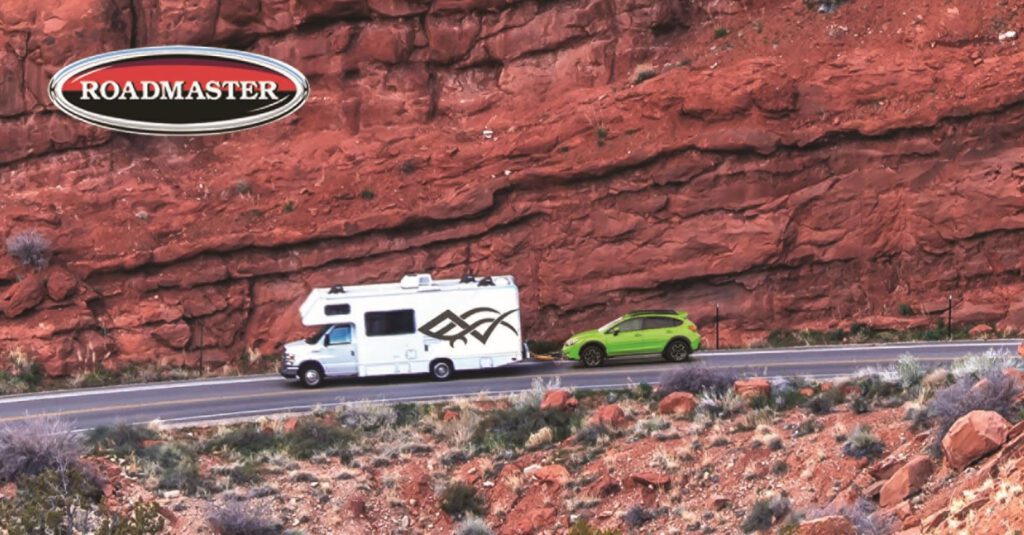 Why Roadmaster
Roadmaster has been manufactured superior-quality towing products for the RV industry for more than 50 years. They build tow bars, baseplates, supplemental braking systems and wiring kits for flat towing. They are a true manufacturing company, bring in the raw steel and make the parts that make the assemblies that turn into finish goods. The other thing is Roadmaster is really big on test and safety, They do one for one and every part that comes out of there company is tested.
WHAT IS IN A BASIC TOW PACKAGE:
Tow Bar – This connects the motorhome to the car.
Braking System – The law varies between states, but in California a braking system is required when towing a vehicle over 1500lbs.
Base Plate – The tow bar is pinned into the receiver of the motorhome and connects to the base plate which is installed behind the bumper of the tow car.
Wire – The vehicle is wired to make the lights work in conjunction with the signaling of the motorhome.
Accessories – Essential products for flat towing.
Labor – It takes 16 -24 hours to install these items; our labor rate is $175 per hour.
SO HOW MUCH DOES A FLAT TOW SETUP COST?
On average, a flat tow package price can range anywhere between $7,000.00 – $10,000.00; depending on what is needed to make your vehicle towable.
Tow Bars
NightHawk™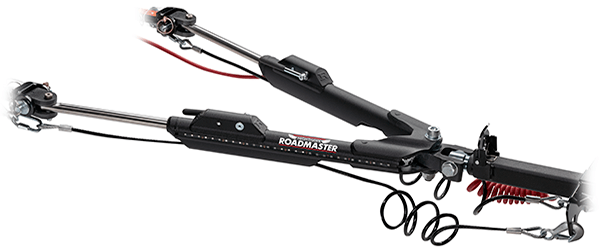 World's first illuminated Towbar!
Braking System
InvisiBrake™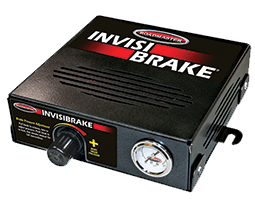 InvisiBrake
Is recommended if you like convenience above all else and plan on keeping your towed vehicle for the foreseeable future. InvisiBrake is not a portable system, but the major components can be easily removed and installed in a new towed vehicle. InvisiBrake is the only ROADMASTER system that works with or without 'active' brakes right out of the box.
Base Plate
Direct-Connect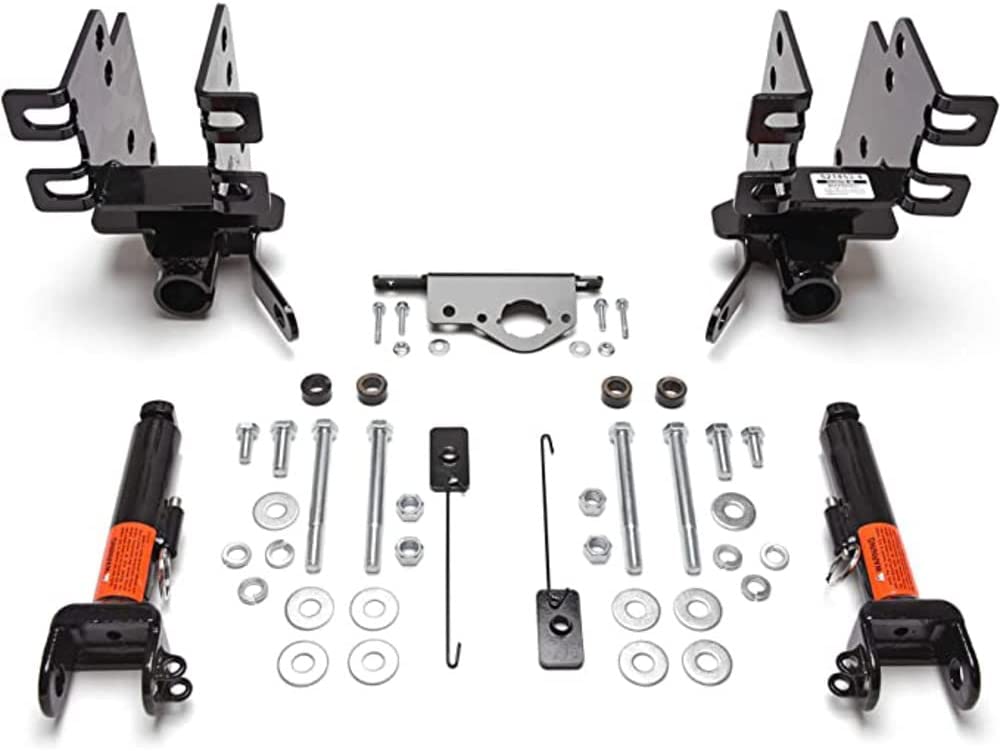 Direct-Connect
This style allows you to connect your tow bar directly to the baseplate, eliminating the need for a crossbar. This is our easiest system to connect and disconnect. If you are using a motorhome-mounted tow bar, this is the baseplate you should choose.
Wiring Kits
Tow Vehicle Wiring Kits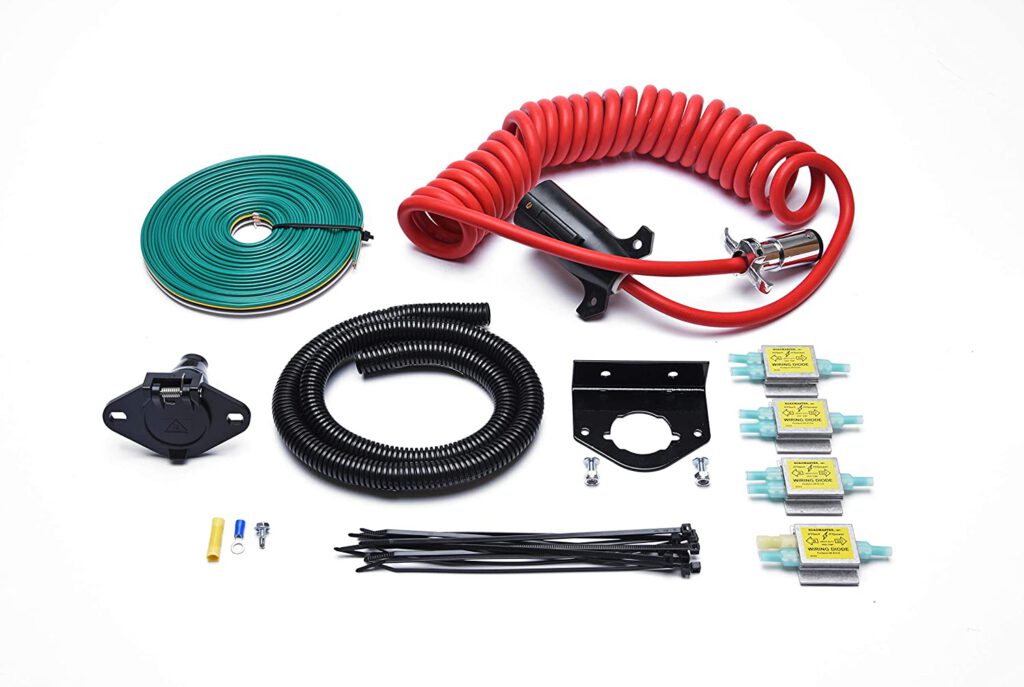 All-in-one' Towed Vehicle Wiring Kits
These kits are for the most popular towing combinations. They include everything in the 154 above, plus a Flexo-Coil power cord, electrical socket and mounting bracket.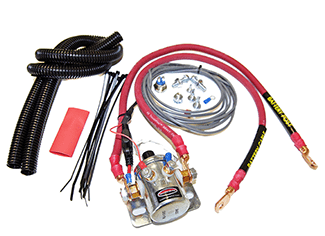 Battery Disconnect
• Activates with a remote switch, usually located inside the towed vehicle's passenger compartment
• Works on virtually all 12-volt batteries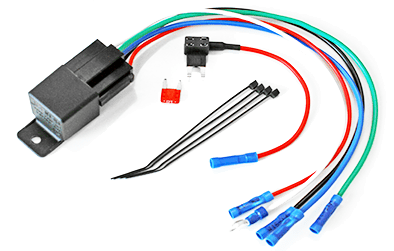 Brake-Lite Relay
A Brake-Lite Relay stops the brake lights from functioning until the vehicle is started. This prevents the towed vehicle's brake signal from overriding the motorhome's turn signal.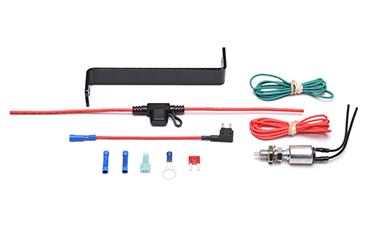 Vehicle-specific Brake Light Switches
If the brake lights do not work with the towed vehicle's ignition key turned to the "tow" position, you need a brake light switch kit to provide a signal to the supplemental braking system. Roadmaster manufactures both vehicle-specific and universal brake light switch kits.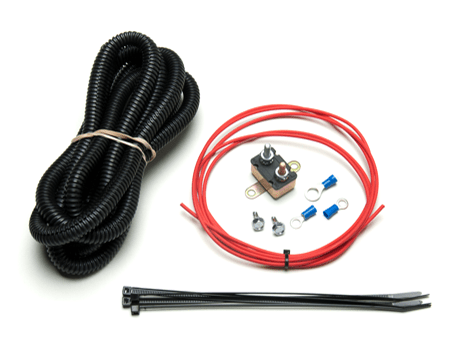 Charge Line Kits
These simple, easy-to-install kits help maintain the vehicle's battery charge while in tow, supplying up to 15 amps of current. They also extend battery life by providing a constant maintenance charge (without overcharging)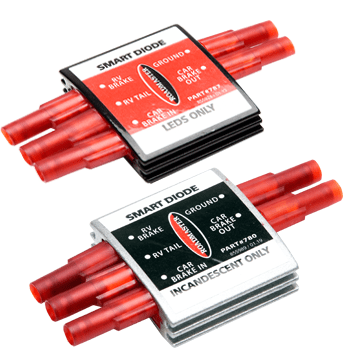 Smart Diodes
Diodes are frequently used in wiring kits to prevent the backflow of current to the electrical system of the towed vehicle or motorhome; however, many newer vehicles now use a multiplex wiring system, whereby multiple electrical signals may be sent down a single wire (brake and taillights, for example).
When it comes to towing a recreational vehicle, it's important to have the right equipment to keep your family and others safe on the road. California RV Specialists wants to express that safety is priority number one when it comes to installation and the products we use.
Guardian by Roadmaster

Protect Your Towed Vehicle and RV Against Dings and Rock Chips.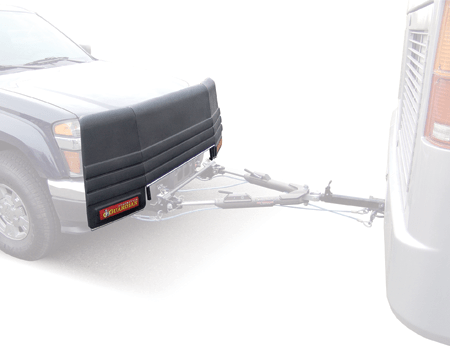 The Guardian
Is crafted from rotationally-molded, high-impact polyethylene to absorb the impact of rocks, gravel and road debris — instead of ricocheting it back at the motorhome. The Guardian can be attached and removed in seconds, and fits all ROADMASTER tow bars equipped with quick-disconnects.
Stowaway by Roadmaster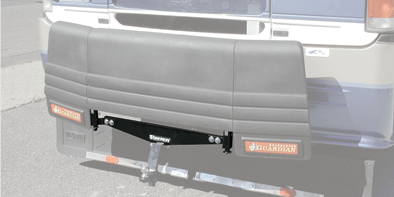 Stowaway
The Stowaway slides over your tow bar's stinger or ball mount to convert the rear of your motorhome into a storage area for your Guardian rock shield.
Tow Defender by Roadmaster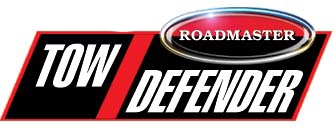 Tow Defender stops rocks and road debris.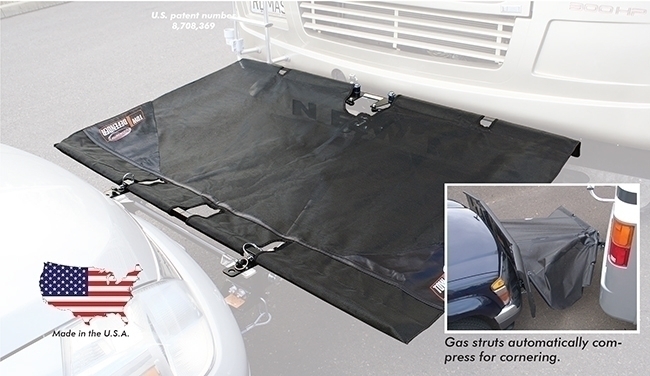 Tow Defender
A bumper-to-bumper blanket of protection! The Tow Defender's all-weather, heavy-duty screen deflects rocks, gravel and road debris down and away, protecting your towed vehicle's finish, headlights and windshield against chips and dings.