Dustin Simpson, owner of California RV Specialists has been featured multiple times on RVtravel.com
More from Dustin
Dustin owns and operates California RV Specialists, an independent RV repair shop located in Lodi, CA. He thrives on sharing his knowledge and enthusiasm of RV repair and maintenance with his team, customers, and virtual friends.
Be sure to check out his YouTube channel where he shares what's going on in the shop and the product offerings in the store. Dustin is also very active on Facebook. Join his group, RV Repair Tips and Advise – In The RV shop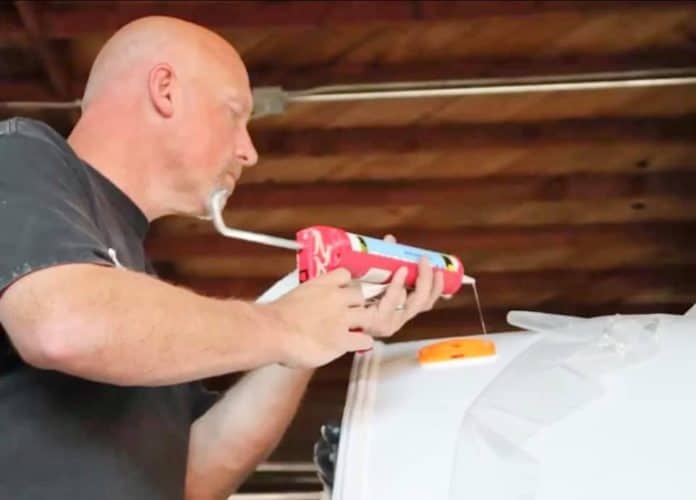 Dustin proudly operates the business alongside his wife, Ashley; but the true pair that run the show are their Boston Terriers, Arvie and Hitch.
Dustin Simpson with over 25 years in the RV Industry, Mr. Dustin Simpson has worn many hats. From an RV Technician, Warranty & Parts Administrator, Parts & Service Manager and Business Owner. Outside of these typical roles and responsibilities within the industry, Dustin enjoys being a Content Creator, Brand Ambassador, Author, and Expert Witness. He has served as an expert witness in multiple cases in California, Washington, Idaho, and Texas.
While Dustin currently juggles multiple roles and responsibilities, most of his time is spent operating his independent repair facility, California RV Specialists. This highly rated RV repair facility has been operating at the same location since 2003, specializing in maintenance, repairs, and upgrades.
CURRENT PROFESSIONAL EXPERIENCE
OWNER, CALIFORNIA RV SPECIALISTS – LODI, CA
With his current staff of 12 employees, Dustin oversees the entire operations of business which includes service writers, parts department, technicians, and lot porters. With 3 – 5 units being brought in daily for repairs, Dustin ensures the team works efficiently to exceed the company's financial goals while ensuring the customers receive excellent customer service and superior workmanship.
CONTRIBUTING AUTHOR, RVTRAVEL.COM
RVtravel.com is a successful online newsletter is featured 3 – 4 times per week where he shares products, repairs, and maintenance tips. Dustin has also contributed to numerous RVtravel.com livestreams entitled, Talkin' RV Tech.
CONTENT CREATOR
With a passion for teaching others how to fix maintain their RVs, Dustin has created an online presence on multiple social media platforms. Dustin manages multiple Facebook groups, where he interacts with nearly 40K group members. With nearly 300 videos available on his YouTube channel (Your RV Specialists), Dustin has garnered nearly 675,000 views.