We specialize in doing repairs, maintenance, minor paint, and body repairs and servicing Grand Design RV units. For most people, their Grand Design RV will be the second largest purchase of their life besides their home, and for many of our customers, it is their home. Whether you have a high-dollar unit or an entry-level one, our message to you will be the same – it needs to be maintained.
RV Maintenance
Proper routine care can mean the difference between a Grand RV adventure and a Grand RV fiasco.
What sets our repair shop aside from a dealership is we are not here to sell you a new one, we are here to fix and maintain what you have.
Want to learn more about maintaining your Grand Design RV?
Consider joining our Grand Design RV Facebook group. This is where other Grand Design RV owners share their problems, repairs, and upgrades. We also share Grand Design RVs that are on our lot.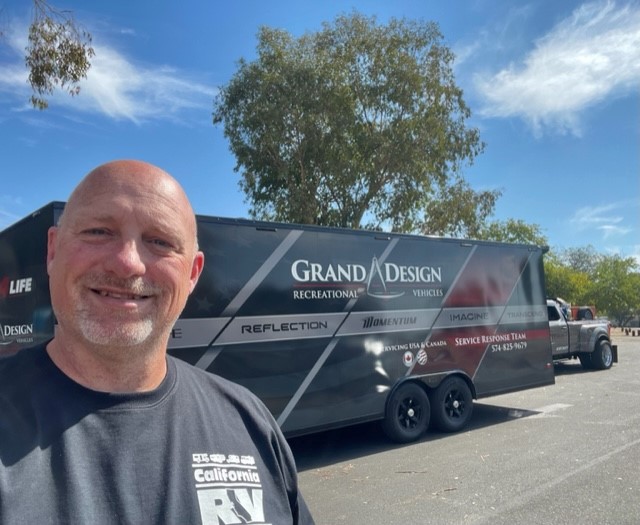 Check Out some of our Grand Design RV videos
RV Exterior Evaluation – 2020 Grand Design Reflection 260RD
RV Exterior Evaluation – 2018 Grand Design Reflection 303RLS
RV Exterior Evaluation – 2017 Grand Design Reflection 297RSTS
RV Exterior Evaluation – 2016 Grand Design Reflection 337RLS
Roof Replace Tips & Manufacturer Mistakes – 2019 Grand Design Reflection
Maintenance Recommendation – Grand Design Imagine 2019
Wheel Bearing Maintenance – Grand Design Imagine 2400BH
Grand Design RV – Owners Recalls Link