Prevent tire blow outs in your RV! In most cases when a tire is about to blowout it will start to rapidly lose air, With a TireMinder system the monitor will beep at you letting you know that a tire is loosing air, That will give you time to pull over safely before your tire blows out and causes damage to save you from a bad situation and costly repairs.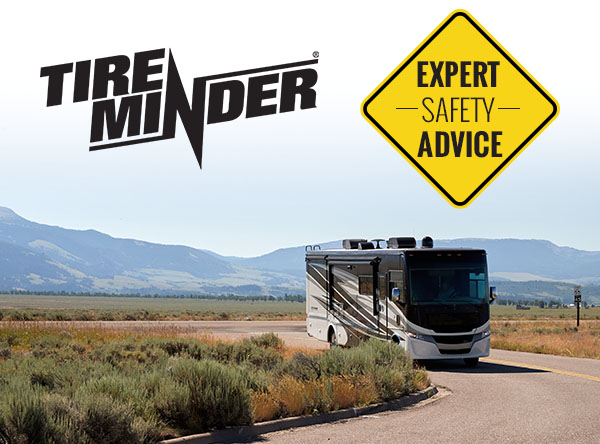 TireMinder offers a variety of systems.
Below is a few of our most popular systems that our customers have us install on a weekly basis.
Smart TPMS
---
Peace of Mind. Right on Your Smartphone.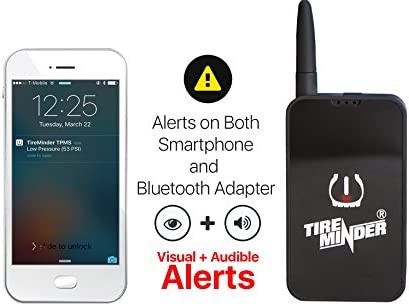 New TireMinder Flow Through Kits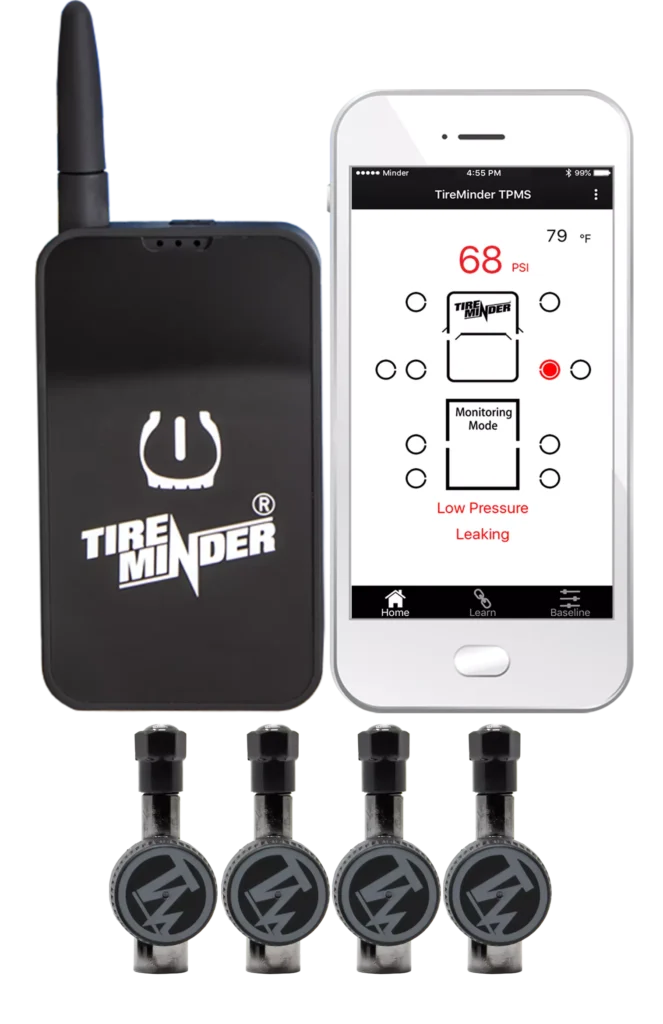 TireMinder Smart TPMS with 4 Flow-Through Transmitters
The first smartphone based TPMS designed for RVs, MotorHomes, 5th Wheels, trailers and more. Compatible with iPhone, iPad and Android Smart Devices.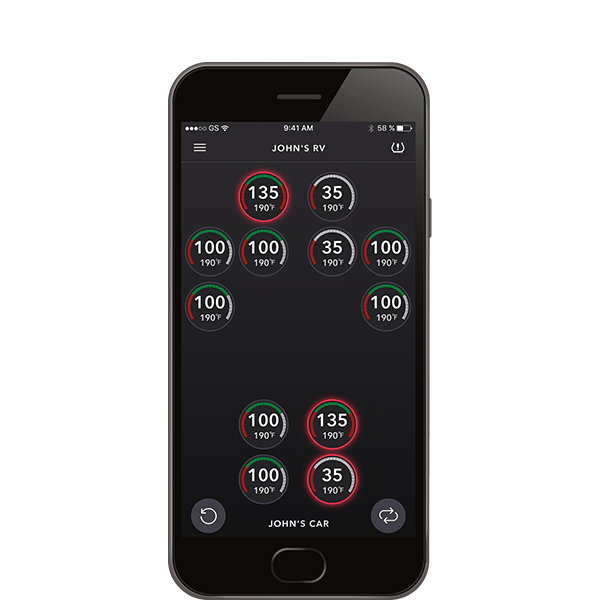 The included TireMinder® Bluetooth® Adapter converts TireMinder's® standard 433Mhz transmitter data into a Bluetooth® signal which interfaces with your smartphone. When combined with our Rhino Signal Booster®, we are able to transmit tire information further and more reliably than any other TPMS on the market. The TPMS-APP kits come with a Rhino Signal Booster® (to eliminate electronic interference) 4 screw on transmitters, and more (extra batteries, "O" rings, bracket, anti-theft locking nuts, carrying case, free lithium battery exchange program and unlimited "live" phone/email support). TireMinder®, the multi-year gold medal award winning TPMS! Phone not included.
Tire Pressure Monitoring right from your smartphone
Compatible with iPhone, iPad and Android Smart Devices
Monitors tire pressure and temperature
Checks for tire issues every 6 seconds
Push notification alert system
433Mhz to Bluetooth® BLE adapter maximizes signal range
Phone off? Bluetooth® BLE adapter provides constant alert protection
Automatically scroll between all tire positions
Auto-update function allows updated pressure readings in a touch
Easily add and remove transmitters with a simple press
Sophisticated alert system provides early warning detection of tire issues
Includes our brand new "RHINO" signal booster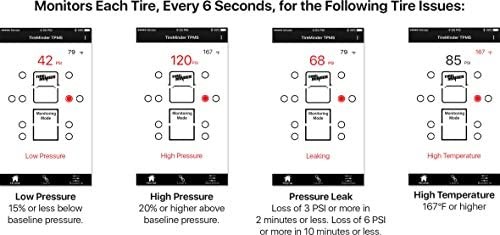 Authorized Tire Minder Dealer
Tire Minder – Dealer Locator Link