Is your RV is plagued by nasty odors? Let us help you kill mold, kill mildew and kill bacteria in your RV. We can also help get rid of RV odors from pets, fires and smoke damage, cigarette and tobacco odors.
Other Causes of RV Odors Can Include:
Mildew inside the unit
Black mold due to water damage
Improperly installed or damaged pipes plumbing vent pipes
Damaged to holding tanks
Leaks of various kinds in galley, bathroom, or compartments
Poor plumbing design or venting issues
Rotting food in cabinets
Spoiled potable water in holding tank or dirty water heater or water lines
Smelly carpets, bedding, and furniture
Refrigerator odor or cooling unit leaks
Propane smells due to leaks
Bacteria in drains and p-traps
Pets, pests and vermin in cabinets, walls or behind panels
Poorly maintained air conditioning units, dirty vents, and filters
As you can see, there are many causes of stinky RVs, but in most cases, there are just as many ways to fix or guard against them. Please contact us for additional information and to schedule an appointment.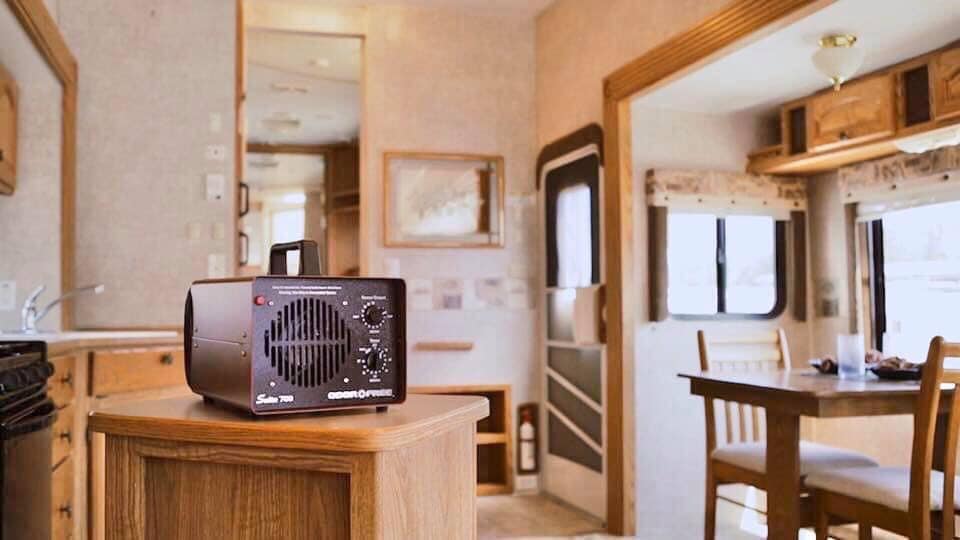 Service charge $200.00 will need unit 24-48 hours.
Do you have any of the following you need help with?

Allergies problems?
Pest Problems Removal – Ants, Rats, Spiders, other bugs?
Smoke Odor Removal – Treatment Remove smoke odor resulting from fire damage, cigarette and tobacco smoke.
Pet Odor Removal – Treatment Remove pet and animal odors without artificial fragrances.
Mold and Mildew Odor Removal – Treatment Shock treatment kills mold and removes mold odor.