California RV Specialists sells and installs all the top RV suspension and enhancement systems in the industry. We are here to help guide you with both the sales and the installation process. Please contact us to schedule an appointment for a free suspension inspection and to answer any of your questions.
Roadmaster Comfort Ride Shocks and Slipper Springs System
Improves handling – no more white-knuckling! Comfort Ride calms the energy from your trailer resulting in a better ride and more control.
Improves your trailer life – Comfort Ride can absorb 80% of the forces that can create water leaks and damage your trailer over time.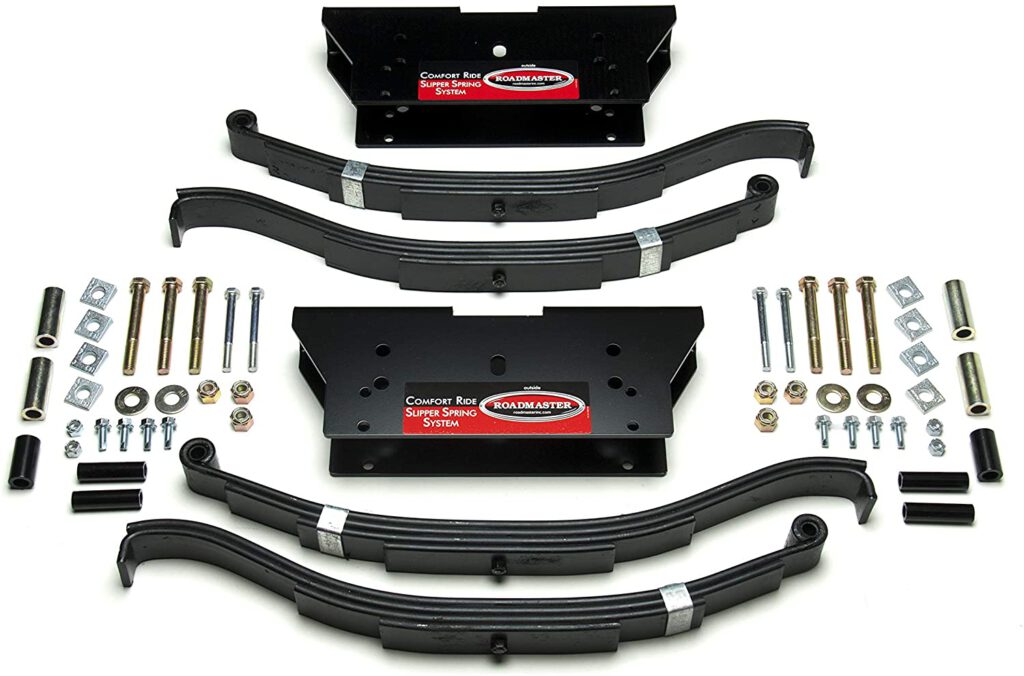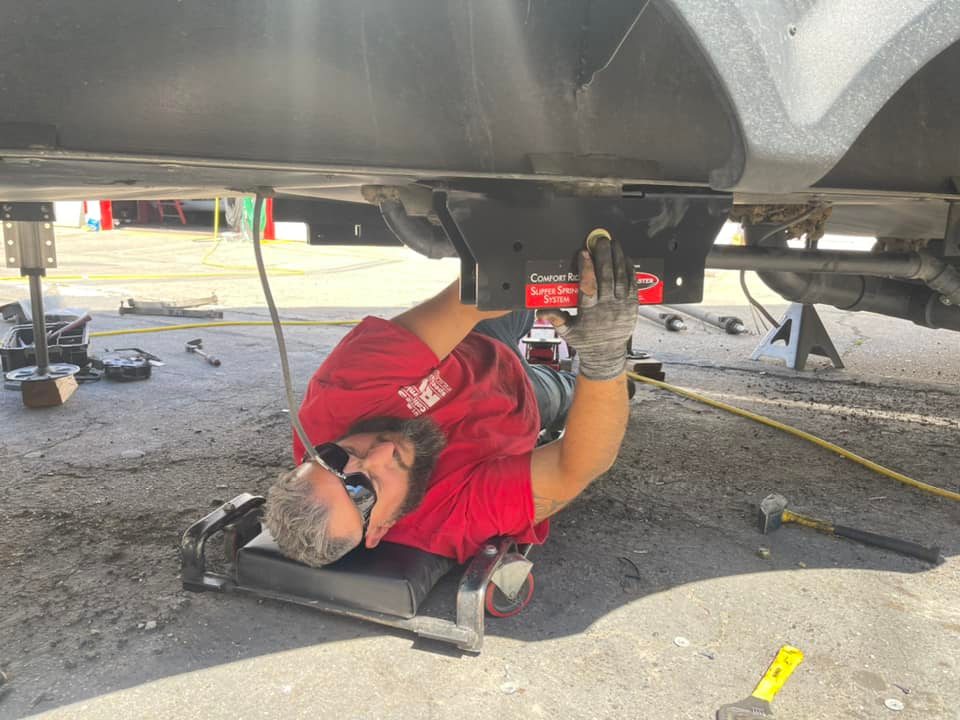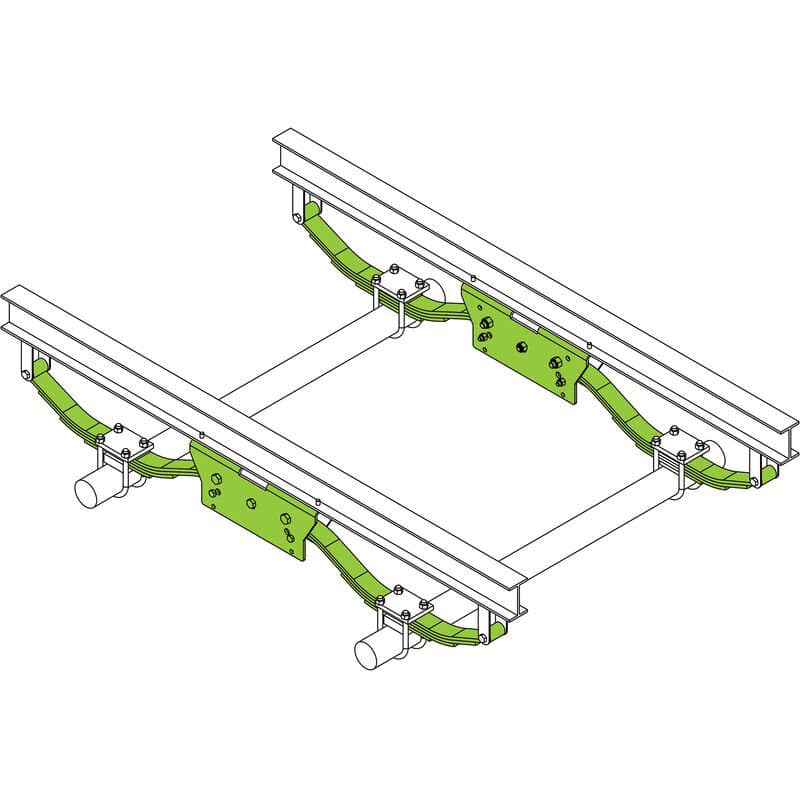 Roadmaster's Comfort Ride Slipper Spring System.
Is designed to be used with the Comfort Ride Shock Absorber System. When the systems are used together you can expect up to a 50% reduction in induced road energy transmission in your RV – over cobblestones, a 76% reduction, and over gravel roads, a 94% reduction!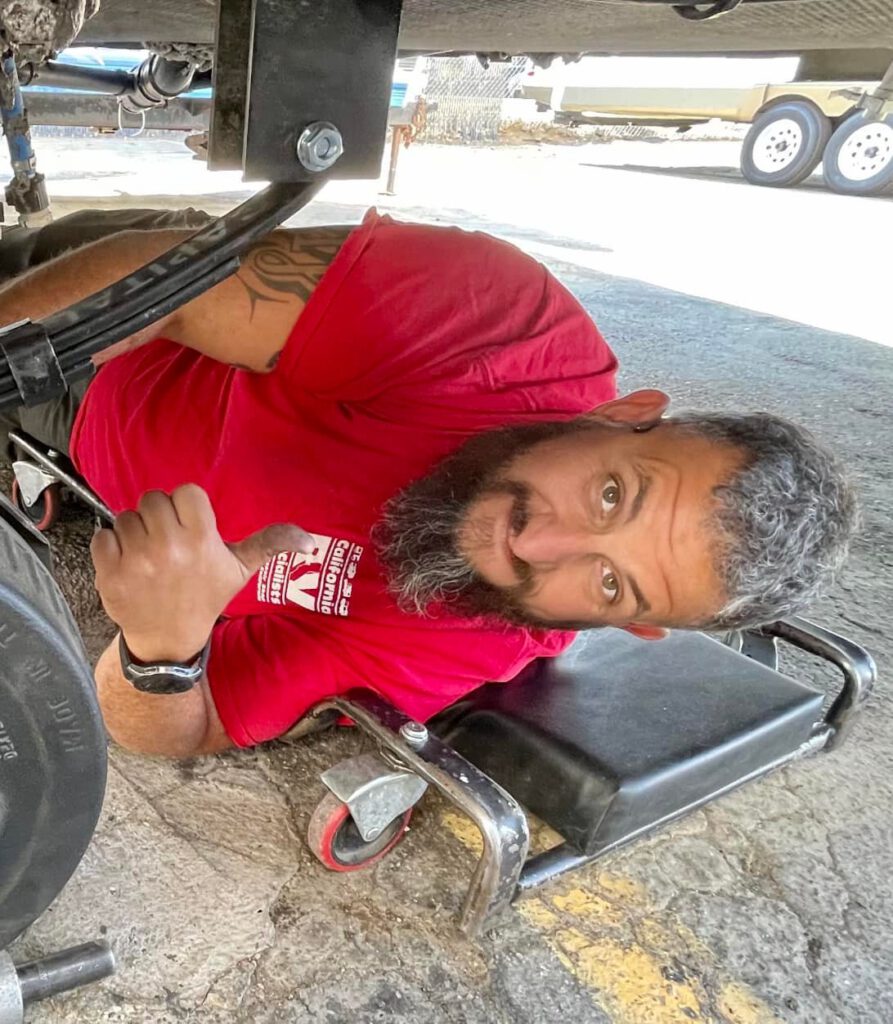 Comfort Ride shock absorber and slipper leaf spring systems will significantly reduce the cause of these commons problems:
Chucking – the truck is rocked forward and aft when the trailer goes over uneven pavement (dips, frost heaves and the infamous bridge expansion joints)
Axle roll-up – during braking, the trailer's rear tires are lifted enough to cause a loss in traction (and a rise in the driver's blood pressure)
Suspension rebound – when one tire goes over an obstacle, the trailer tips sideways. After the tire clears the obstacle, the leaf springs (and the trailer with them) rebound like a pogo stick.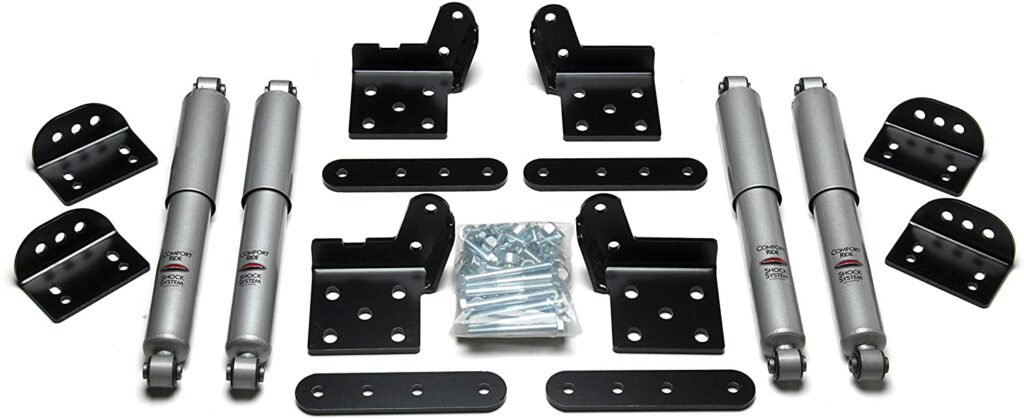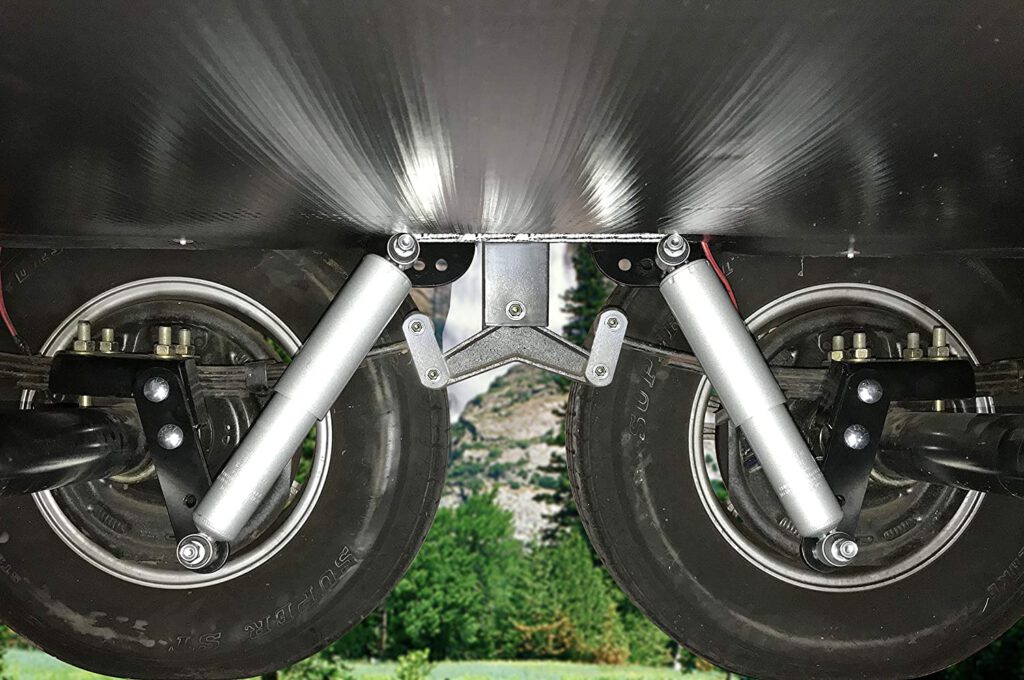 Authorized Roadmaster Dealer
Roadmaster – Dealer Locator Link