California RV Specialists has been servicing customers at the same location since 2003. Over the years we have been featured in a few articles that we wanted to share with you.
RV Pro Magazine – 2021 April Issue
April 2021 RV Pro Magazine, this is a great honor considering out of all the repair shops and dealership in the United States!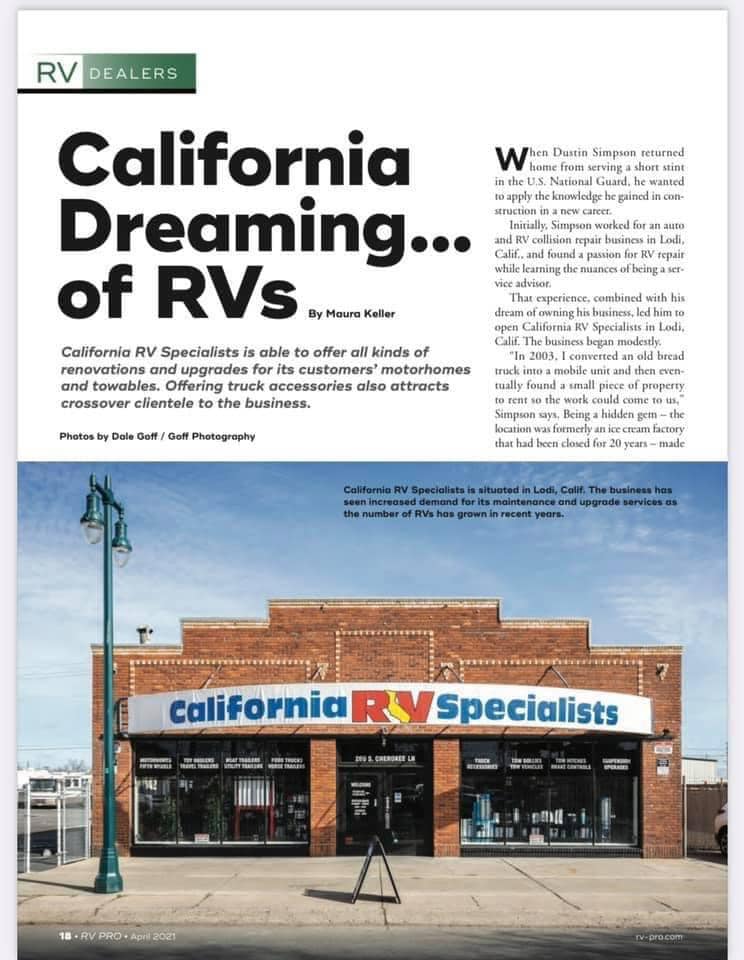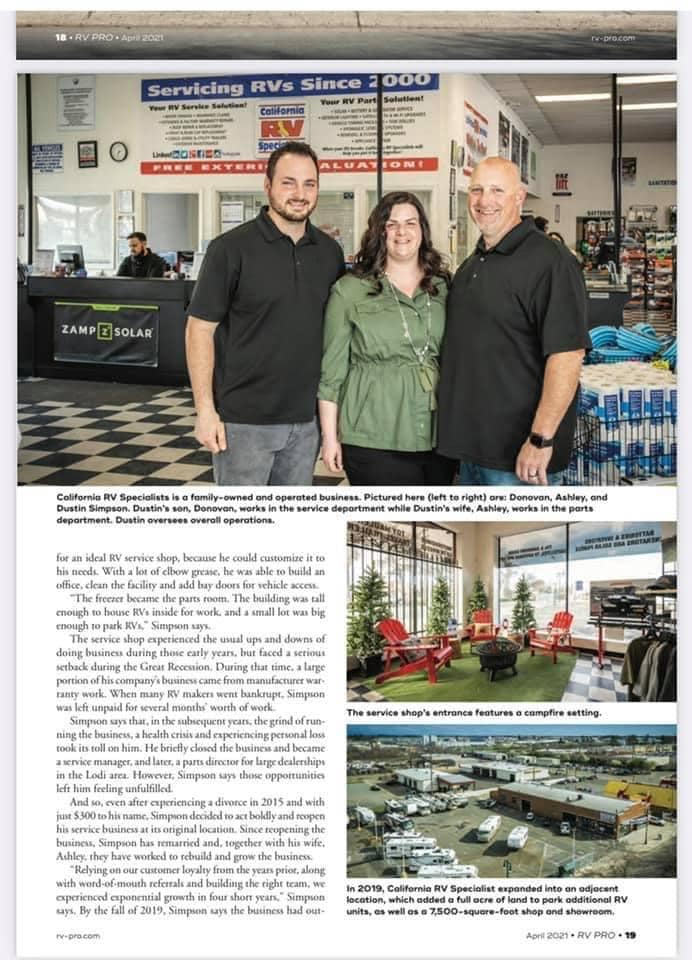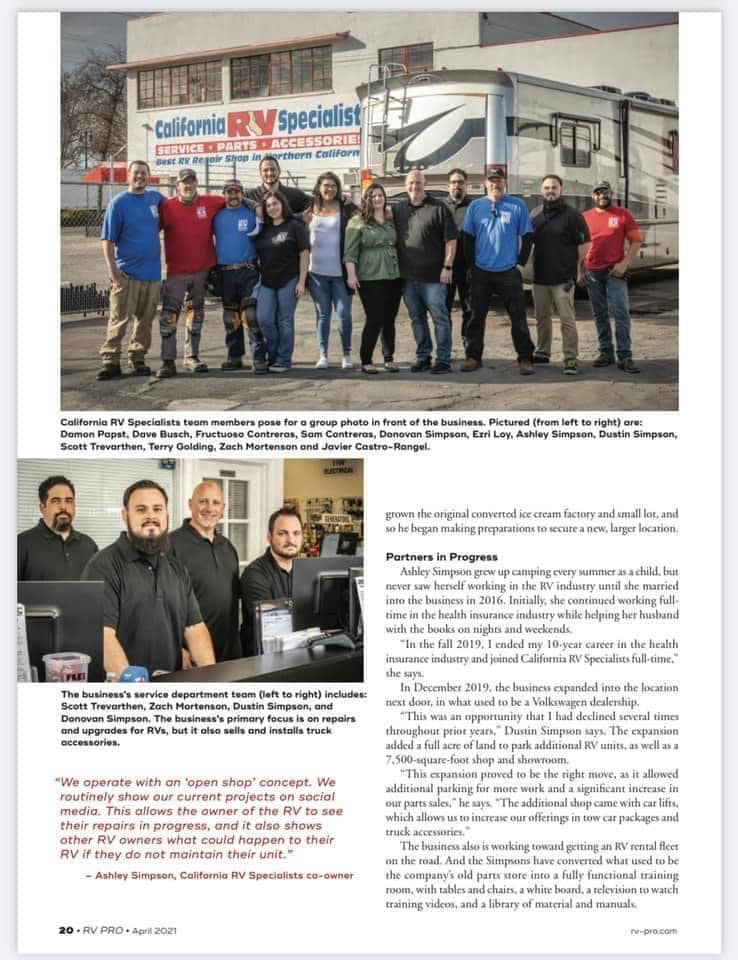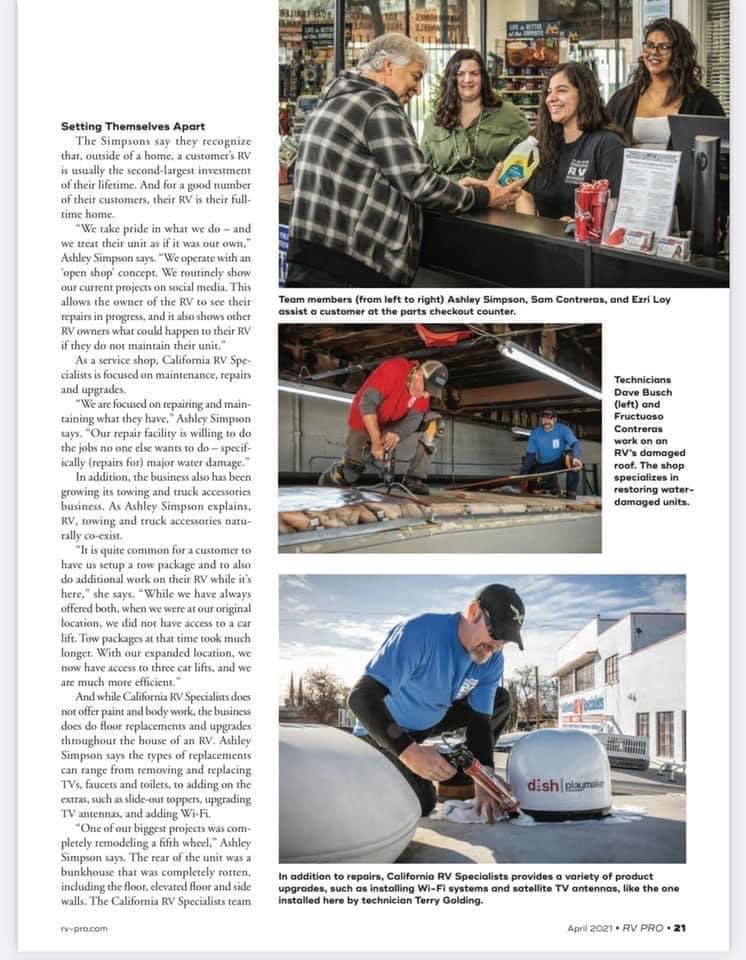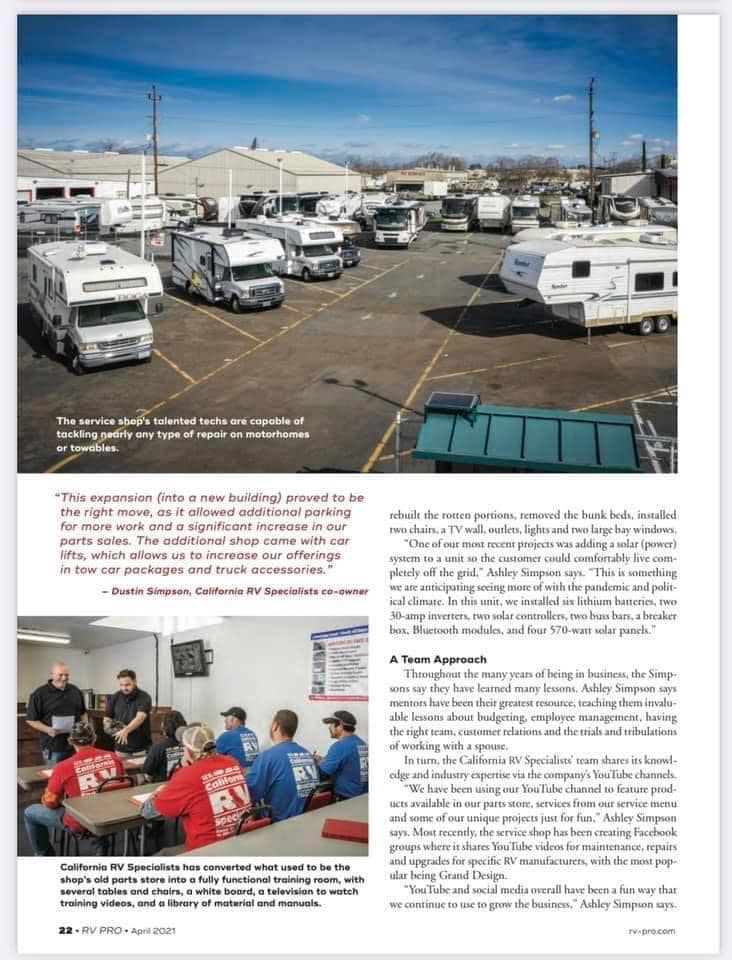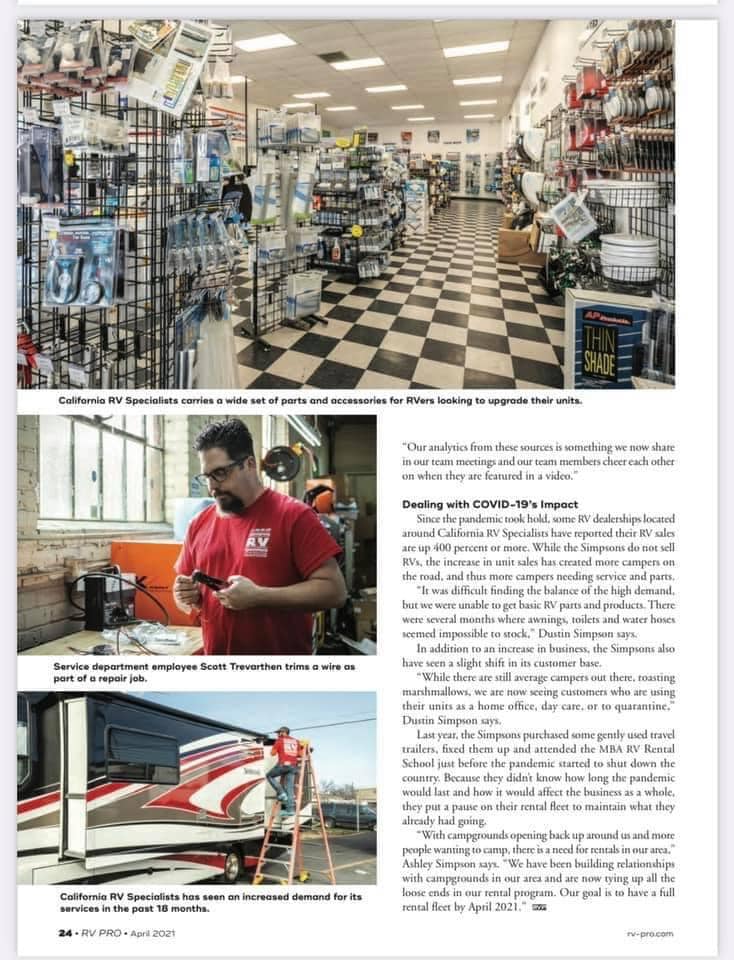 Herlife Magazine – March 2020 Issue
My wife was featured in Herlife magazine for their entrepreneurial issue, March 2020!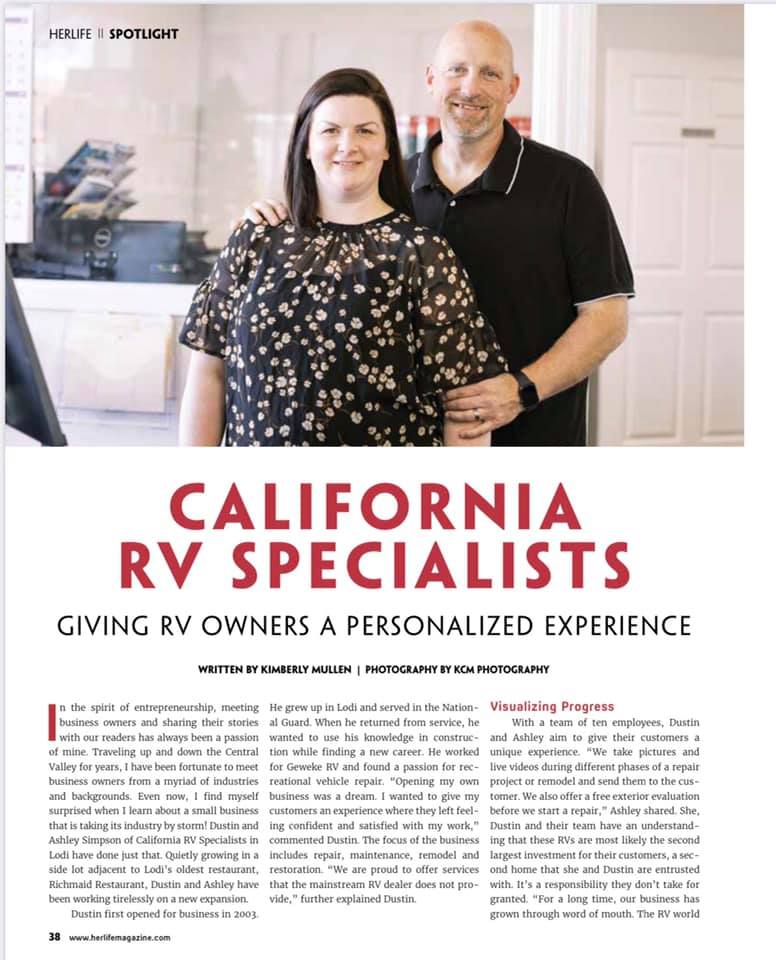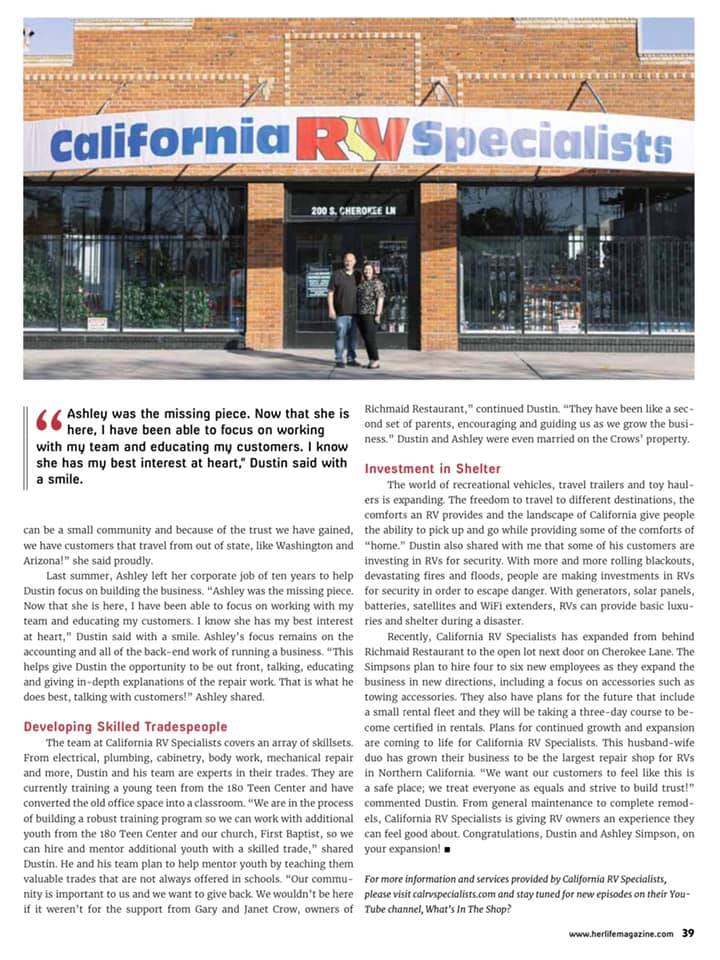 RV Business – RV Industry News – March 2020 Issue
California RV Specialists recently expanded its footprint to an adjacent property at its headquarters in Lodi, Calif., with two new buildings adding almost 10,000 square feet along with two acres of open lot space for parking and staging of products.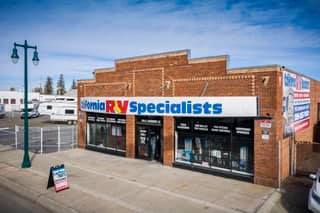 California RV Specialists' Expands Repair Capacities