California RV Specialists is a RV Distributor-Dealer for Victron Energy. We offers a variety of options when it comes to RV solar systems, Our you looking to upgrade your charging system, add solar panels or upgrade to lithium batteries? You have came to the right place! Everyone has different needs and we recommend that you do your research and when your ready, we will be here to help.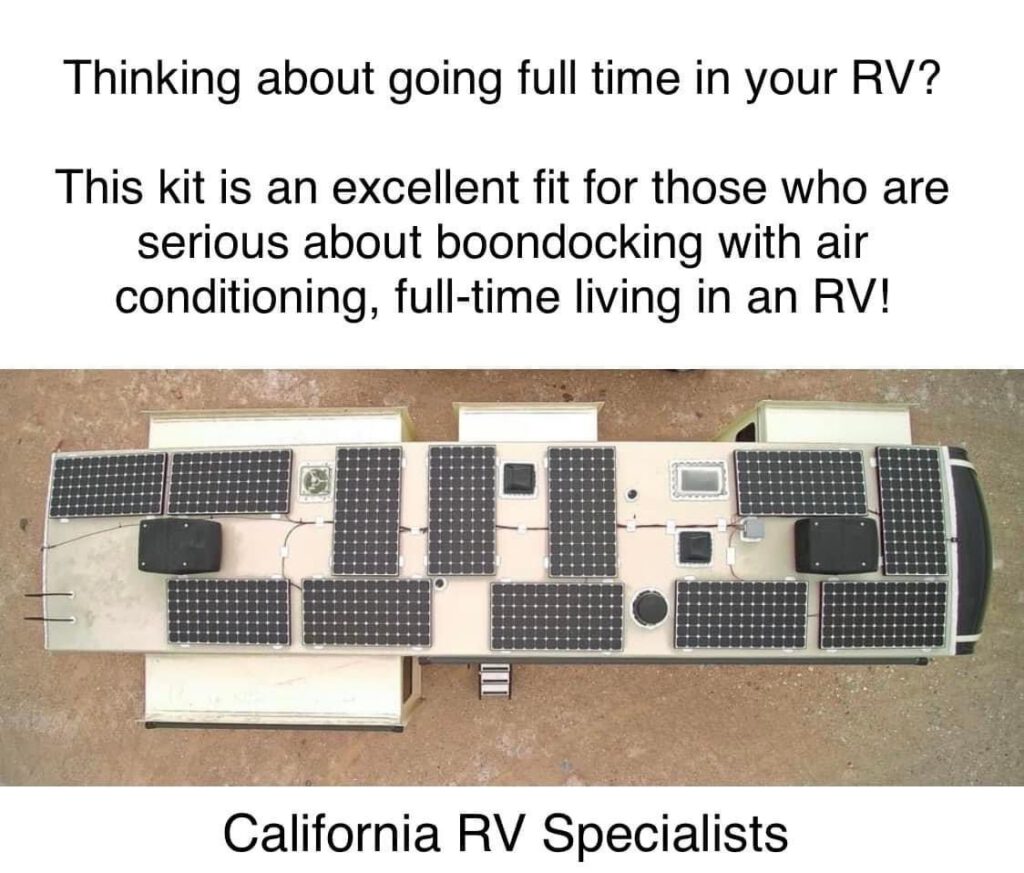 WHY RV SOLAR?
If you spend time camping and traveling in an RV, a solar panel setup can be your freedom to explore remote, off-grid locations. Spend weekends worry-free knowing you're always powered up. Its a quiet alternative to having or lugging around a generator, it can help extend your battery life by 50%. Having a backup power plan for that unexpected parking lot stay or emergencies.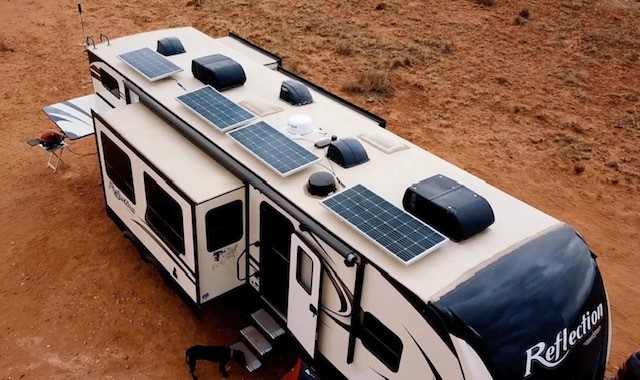 Our goal is to help you choose the right solar or Inverter system for your RV needs.
Please contact us to schedule a solar consultation to get a personalized quote for your unit. Every project varies depending on the RV design, the layout and your needs. Here is some of the installation picture caught during installations.
Battle Born & Victron Energy – 2018 Vanleigh Vilano Fifth Wheel
So what did we installed? 5-300 watt solar panels, 2 Victron 50amp inverter/chargers, 2 Victron solar controllers, power distributor and power in, battery disconnects, bluetooth modules for inverters, 6 Battle Born lithium batteries, 2 SoftStarts for front and rear air conditioners.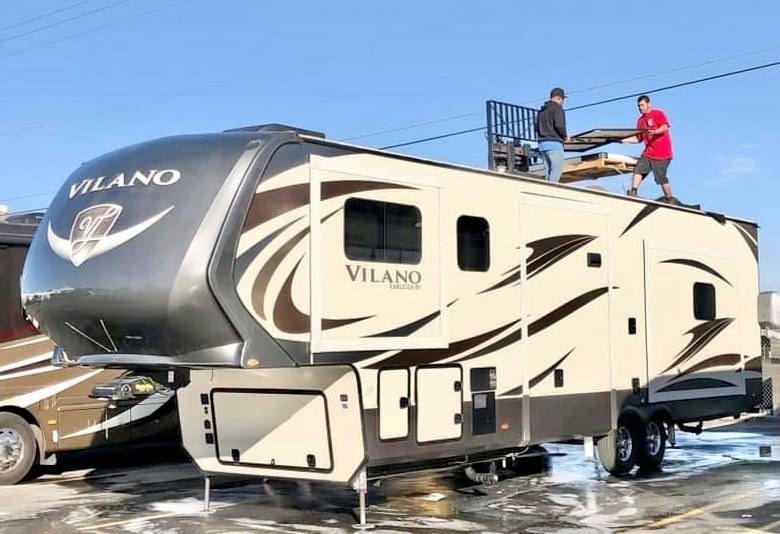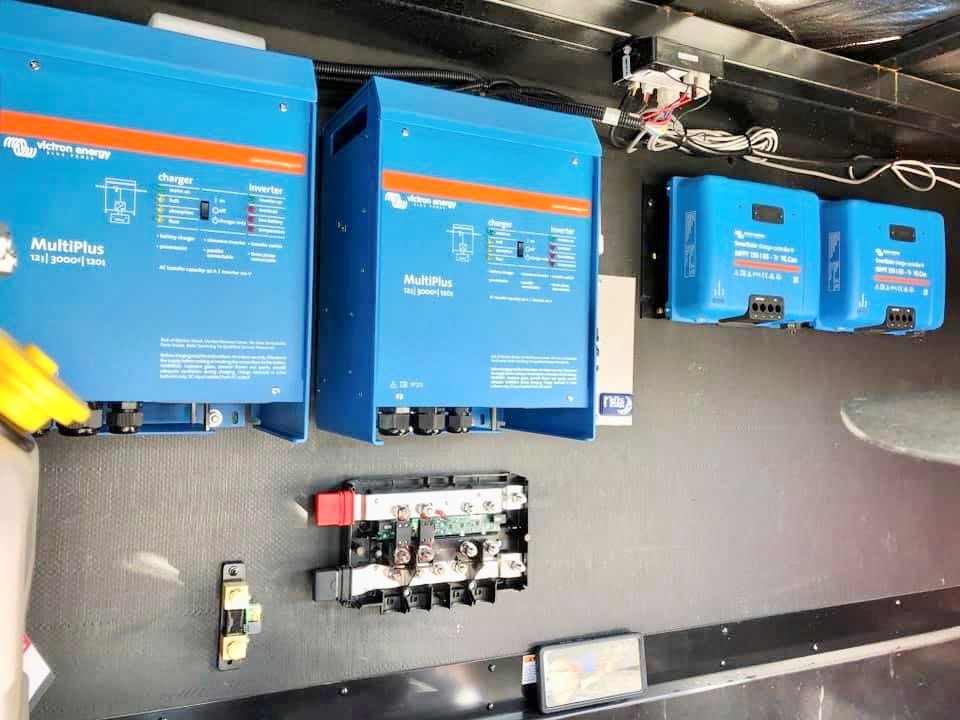 Others Similar Systems
Everyone has different needs and we recommend that you do your research!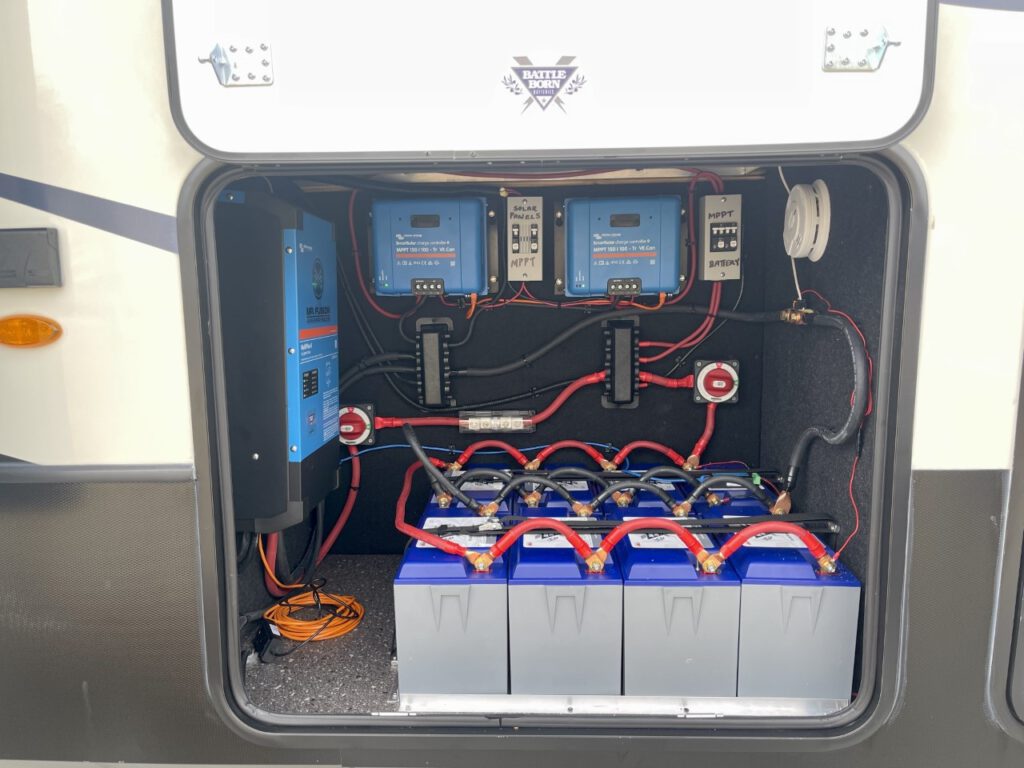 Battle Born Lithium Batteries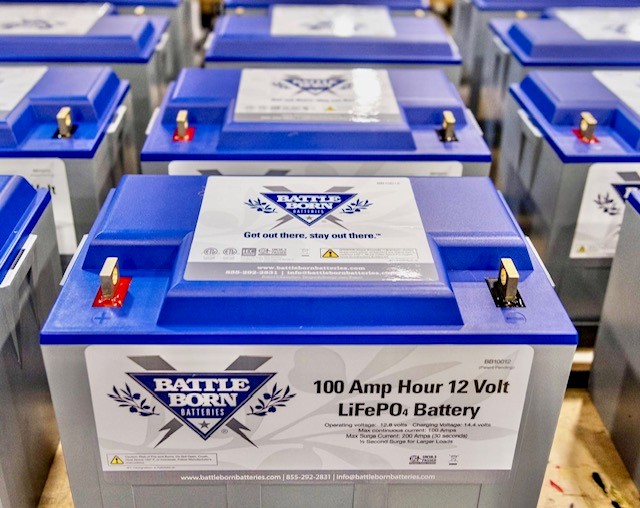 Affiliate Link
Battle Born Batteries LiFePO4 Deep Cycle Battery – 100Ah 12v Lithium Battery w/Built-In BMS