Exterior Body Reseal Benefits: By caulking and resealing your RV it helps to protect your investment and creates a watertight seal to protect your unit from outdoor elements. Applying caulking around trim and windows helps to ensure that no outside elements get inside through the window frame or other gaps. When there is no caulk to prevent blockage, dirt and dust enter the RV more freely.
If moisture from condensation, rain, or snow or by washing your unit gets into the RV, it can damage the structure or cause dangerous mold and mildew. Water and mildew stains can appear on the carpet and on the walls. However, in most cases it does not show up right away; causing unnoticed dry rot to occur.
Caulking around certain joints creates a watertight seal that prevents water from the outside from seeping into the cracks and crevices of your RV. If water gets in, it can cause a lot of damage that can be extremely costly to repair and even total your unit. Applying caulking can also help prevent hot or cold air from moving outside. If you don't caulk the borders around doors, windows, and walls, cool or hot air will escape. As a result, your RV's heating and cooling usage will increase to make up for the loss, causing energy costs to go up if you're living in the unit full time.
Most manufacturers do not seal everything, probably because it's such a long process. Especially when they advise you as the owners to check and seal as needed as part of maintenance. Some manufacturers recommend every 30 days, others every 90 days. Depending on use are weather conditions. That is why we offer a free exterior evaluation and inspection of the body and roof sealants.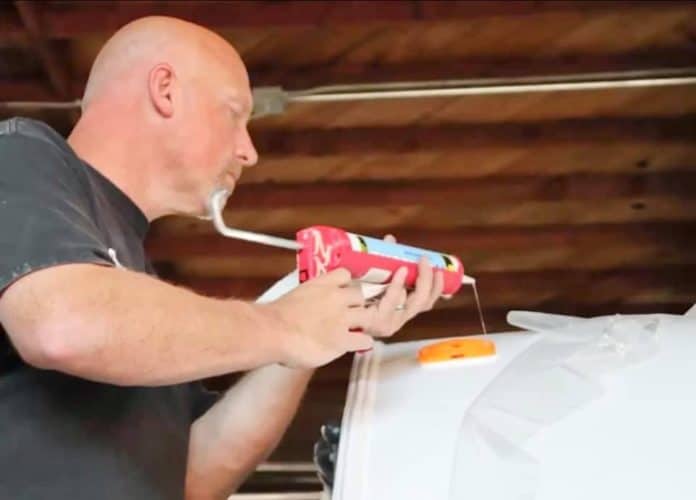 Exterior Body Reseal
$1800 10'-17' LENGTH $2000 18'-25' LENGTH $2200 26'-33' LENGTH $2400 34'-40' LENGTH
Perform body inspection to check for sun damage or aged items that need to be replaced prior to service.
Reseal exterior RV siding as listed below with premium grade silicone sealants to all accessible areas.
Scrape (as needed) and clean all accessible exterior body moldings, joints, seams, trims, comp doors, windows, lights, and misc. areas on exterior RV siding.
Inspect exterior RV siding for water damage.
Service Includes: 4 tubes of silicone, solvent cleaner, and shop supplies. (Additional charge for sealants and cleaners as needed.)
Body Reseal Examples Below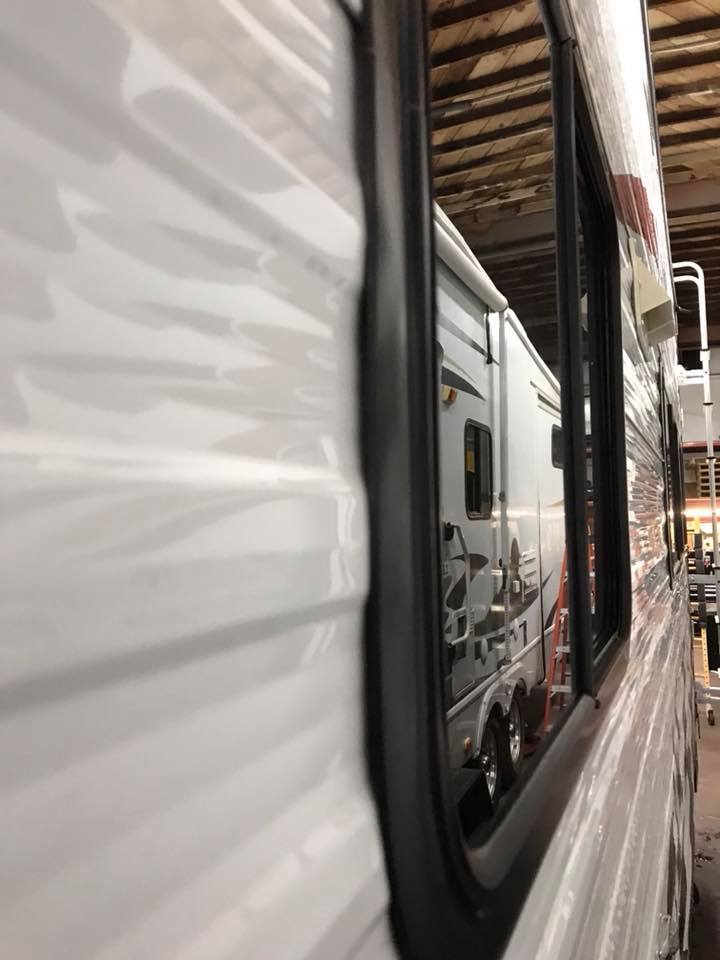 Insert Molding Replacement
Insert molding helps to keep the moisture and other elements out of your RV by sealing the edges of the roof, body, front and rear seams. Making it very important for you in weatherproofing and protecting your unit. When water gets past this seal screw cover, it can cause serious damage, spreading through the unit and inviting the growth of mold, rusting screws and causing dry rot.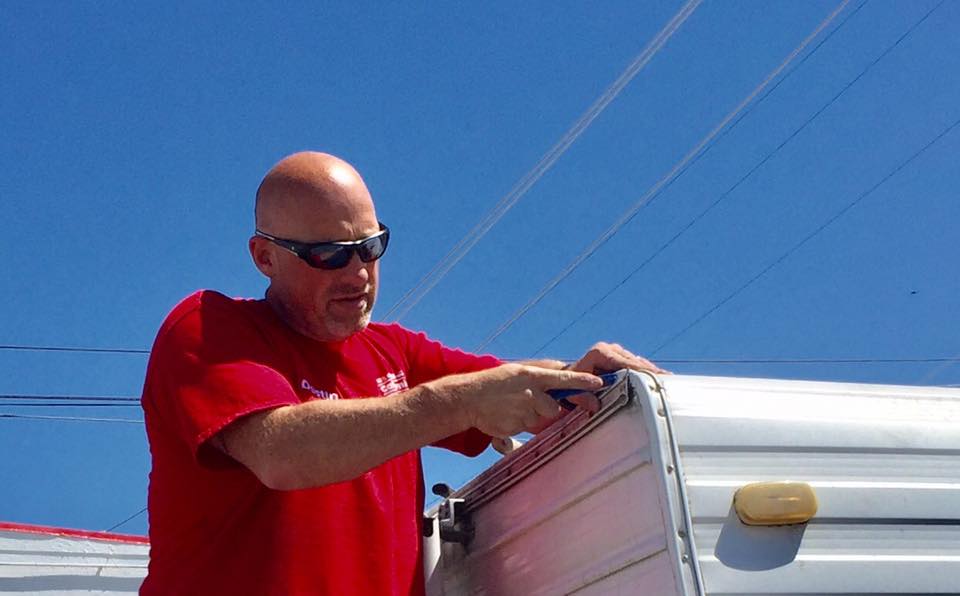 INSERT MOLDING REPLACEMENT *
$ 450 10'-17' LENGTH $600 18'-25' LENGTH $750 26'-33' LENGTH $900 34'-40' LENGTH
Replace 1" standard insert molding at roof line, front and rear corner moldings and body side seams.
Clean insert molding rails prior to installation.
Replace standard 1" & ¾" insert moldings only.
Service: Insert molding, silicone, solvent cleaner, and shop supplies. – White/Black/Ivory.