California RV Specialists sells and installs a variety of B&W fifth wheel hitches. Stop by and ask us about which B&W hitch is right for you, we are a authorized dealer and are here to help guide you with both sales and installation process.
B&W fifth wheel hitches are built with the goal of a smooth ride, so you can enjoy your time on the road.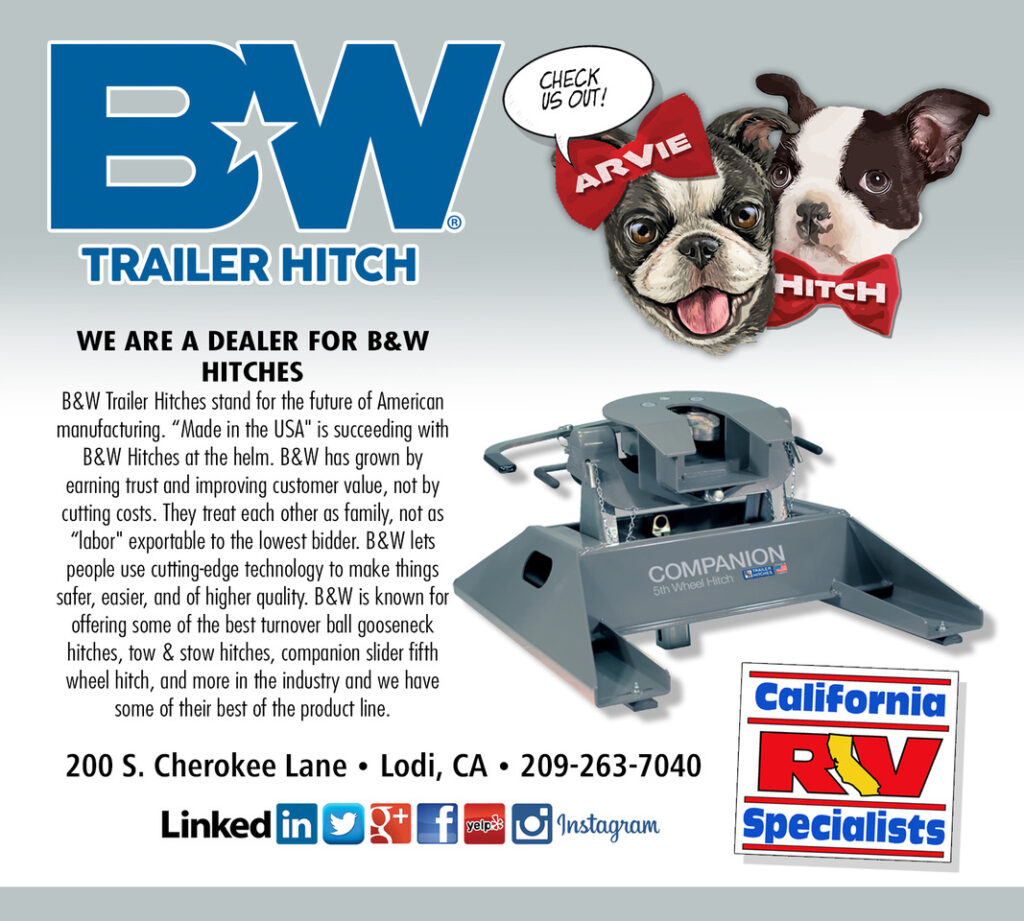 To purchase a fifth wheel hitch, you should know the following:
Year, make and model of you truck.
The bed size of your truck? – is it a short bed, standard bed, or long bed.
Does the truck bed have a bed liner?
Is it equipped OEM puck system or does it have a OEM turnoverball system in the bed.
The weight of your trailer GVWR Gross vehicle weight rating.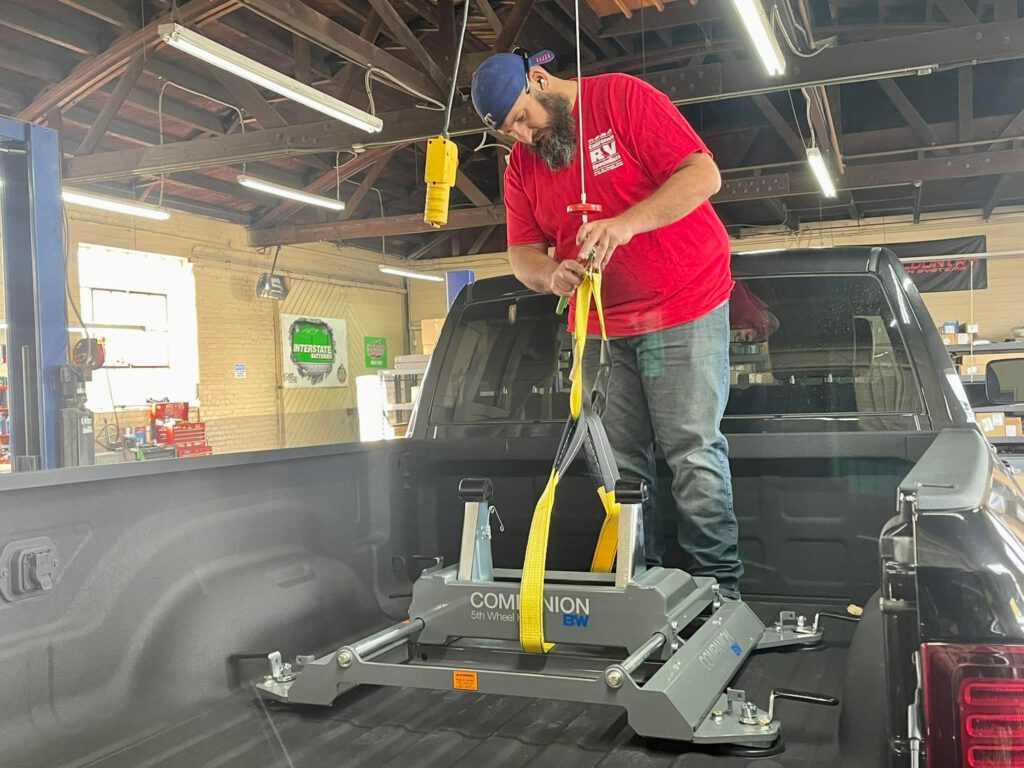 Single-Point
When B&W invented the Turnoverball Gooseneck Hitch over 30 years ago, customers loved being able to turn the ball over and have their truck bed free.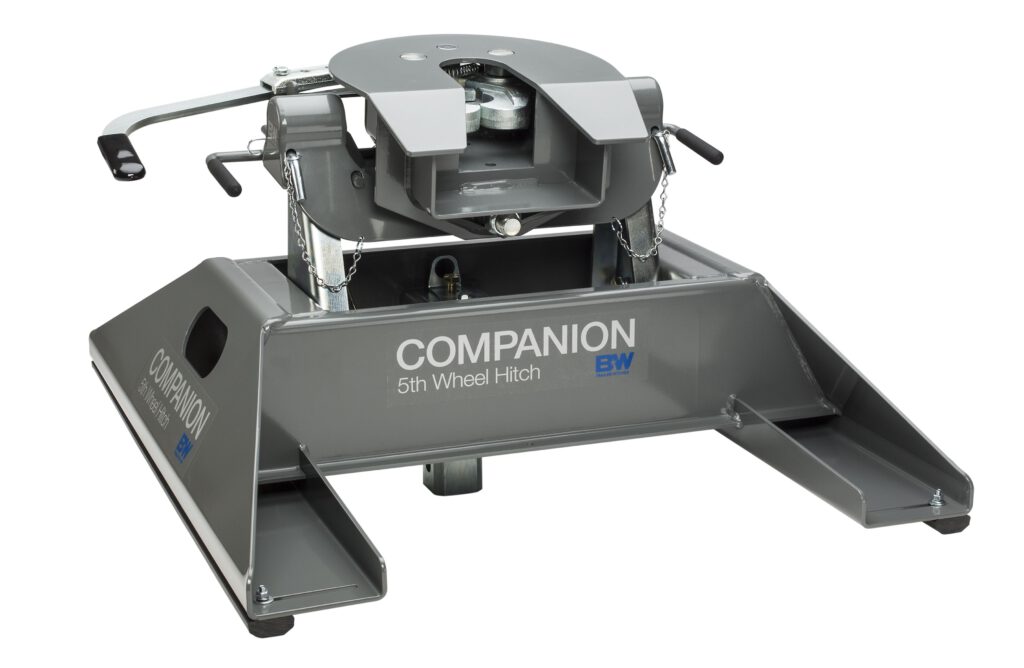 Pucks
Some trucks come equipped with factory installed OEM mounting systems. These mounting systems use 'pucks' arranged at different spacing as a means for attachment.
B&W builds Companion bases that work with these pucks at the four corners. Simply drop the base in the pucks, turn the handle, and pin.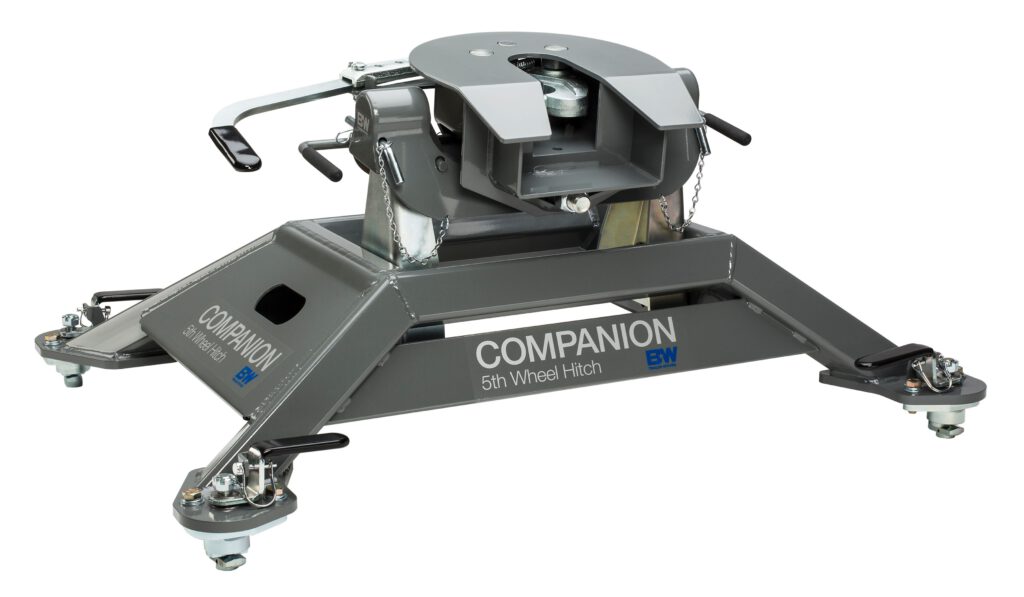 Rails
While permanent rails aren't for everybody, they are still a preferred method of attachment for some. B&W Patriot line was born when customers asked us to take the unique features of the Companion, but mount them on industry standard rails. So, B&W did. The Patriot, like all of B&W products, is made in America!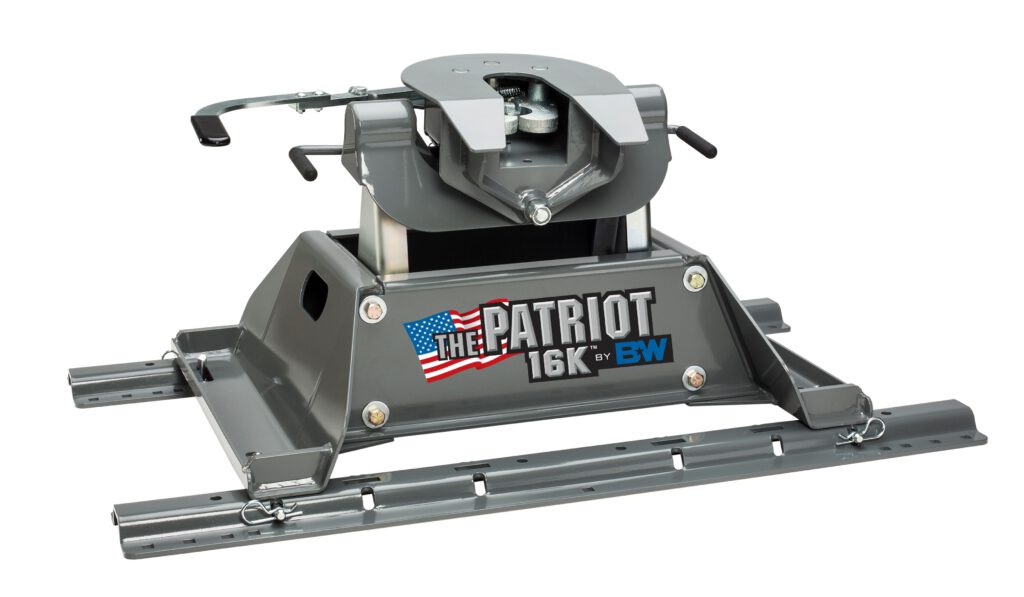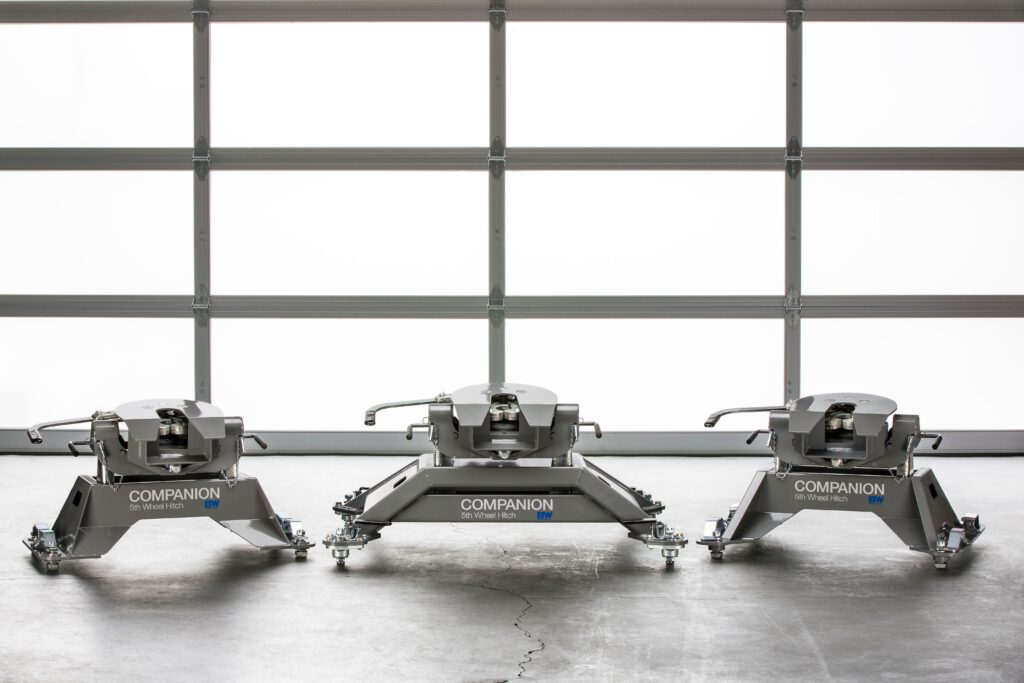 B&W – TURNOVERBALL GOOSENECK HITCH
A hitch when you need it, a level bed when you don't.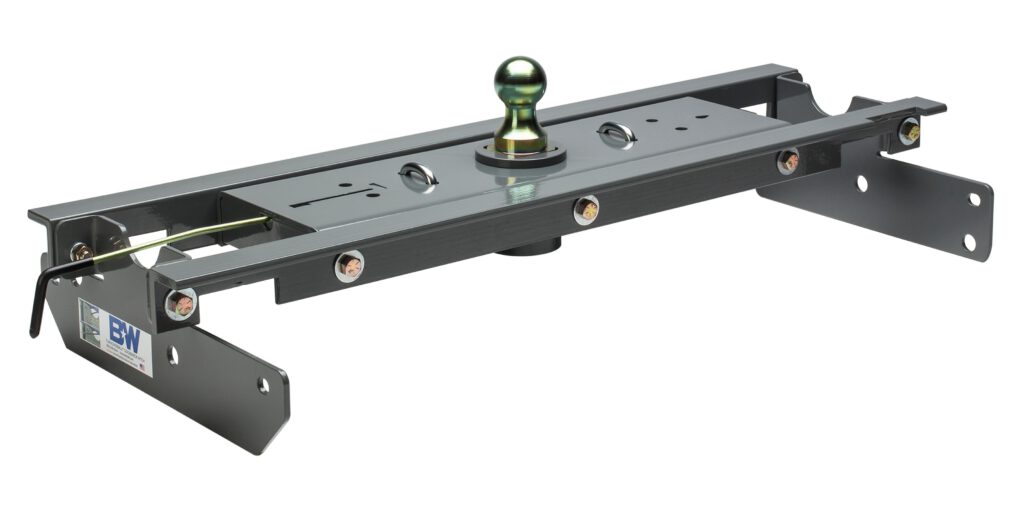 B&W – PUCKS HITCH
If your bed looks like the accompanying photo – with four accessible holes (pucks) and a gooseneck in the middle – you have the puck system.