Home
Welcome to California RV Specialists,
We has been servicing customers in the same location since 2003, Our owners and staff have been in the RV industry for more then 20 years.
As you know, we are not an RV dealership, simply this means to you that we do much more than any RV dealership. We strive to provide the best customer service, RV Repair Work, and Parts/Accessories around. Our team has the knowledge to complete the most minor to major repairs and upgrades. No job is too big or too small!
In addition we handle all Insurance companies and Extended warranty companies.
Due to our limited space we can only take 3 appointments a day!
Appointment times:  9am, 10am, 11am
Pickup times: 1:30pm, 2:30pm, 3:30pm
We strive to provide our customers with the best service possible. We ask you to please arrive as close to your appointment drop off or pickup time as possible, this will allow proper time for our crew to attend to all your service needs and prepare for the next arriving customer. 
We have some of the lowest labor rates around! – Shop labor rate $125.00 an hour.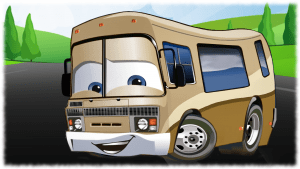 Most importantly we strive for a customer friendly experience. We tend to spend extra time to better serve our customers and give them the attention that they deserve. Our goal is to build a long lasting relationship with our customers. We will provide you with expert repair services to ensure you get back to traveling safely.
Contact Us: 209.263.7040

Below is a brief view of some of the services we provide. 
For an additional detail list of services please refer to our service page located here.

Custom Interior Work

Generators Sales, Parts & Service

Satellites & Antennas

Custom TV's & Stereos

Electrical Diagnostics & Repair

Plumbing Diagnostics & Repair

Refrigerators Sales, Parts & Service

Roof Air Conditioners Sales, Parts & Service

Water Heater Sales, Parts & Service

Furnace Sales, Parts & Service

Awnings Sales, Parts & Service

Slideout Toppers Sales, Parts & Service

Trailer Brakes & Suspension

Window Replacement

Tow Vehicle Packages

Pickup Truck Accessories

Utility Trailers Repairs & Upgrades

Boat Trailers Repairs & Upgrades
"Proud members of Lodi and California Delta Chambers of Commerce"