California RV Specialists is always looking for and accepting applications for full time positions. We are looking for RV Technicians, Hitch & Towing Technicians, Parts & Service Counter, Trainees for all positions, General Helpers and Lot Porters. If you're tired of the dealership lifestyle and looking for a good home, come drop by and see us.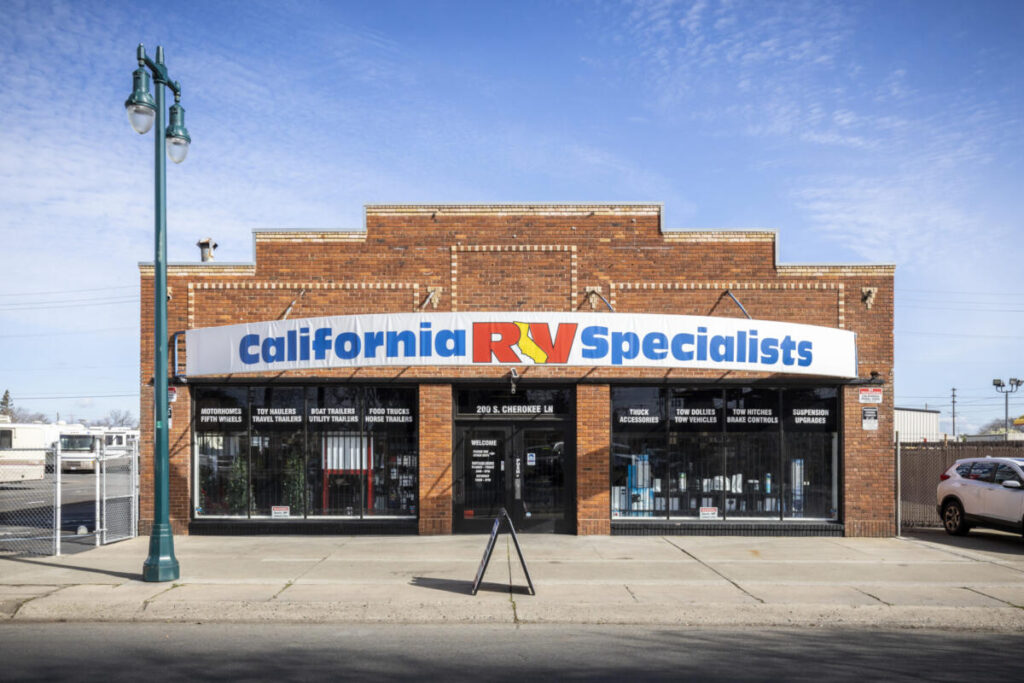 Get Trained to be an RV Technician!
We are willing to train and teach you this valuable trade. Come learn to repair and maintain interior and exterior components on motorhomes, travel trailers and fifth wheel trailers. As an RV technician you will learn to install, diagnose, repair, replace, maintain, and modify anything on an RV.
What Does an RV Service Technician Do?
If you're the type of person that enjoys being a jack-of-all-trades,and you're over doing the same thing day-in-and-day-out, this might be the right field for you. When you work on RVs, you'll learn how to work in multiple fields, such as:
RV Appliance Repair – Refrigerators, Water Heaters, Furnaces and Air Conditioners
Automotive & Pickup Truck Accessories – Hitches, Tow Vehicle Setup, Suspension Upgrades
Carpentry – Handle both interior and exterior of RVs, and modification
Flooring – Carpet and Laminate
Connectivity – Internet, Wifi, Routers, Cellular Boosters
TV – Antennas, Satellites and Streaming Service
Electrical – AC and DC Voltage, Lighting, Outlets, Deep Cycle Batteries, Converters and Inverters
Generator – Basic Repair and Minor Maintenance
HVAC – Ducting Repairs and Modifications
Paint/Decal – Minor Paint and Body Repairs, Impact or Water Damage
Plumbing – Fresh Water, Gray Water and Black Waste System, Faucets, Toilets and Filters Systems
Propane Gas Components – LP Regulator, LP System, Safety and Accessories
Metalworking – Aluminum Sheeting, Welding, Frames, Axles, Hitches and Misc
Solar System Infrastructure – Basic Systems to Fully Off Grid Systems
Awnings – Power Awnings and Slide Out Toppers
Leveling Jacks – Power and Hydraulic
Roofing and Body – Repairs and Maintenance
Much more…
Learn from the best in the industry
There is simply no better RV training out there when it comes to hands on, our shop is filled with tools and experienced RV techs. We provide onsite training, top suppliers provide on site training, access to online training and more.
Your typical RV dealership will focus on selling RVs, not upgrading, repairing and maintaining them.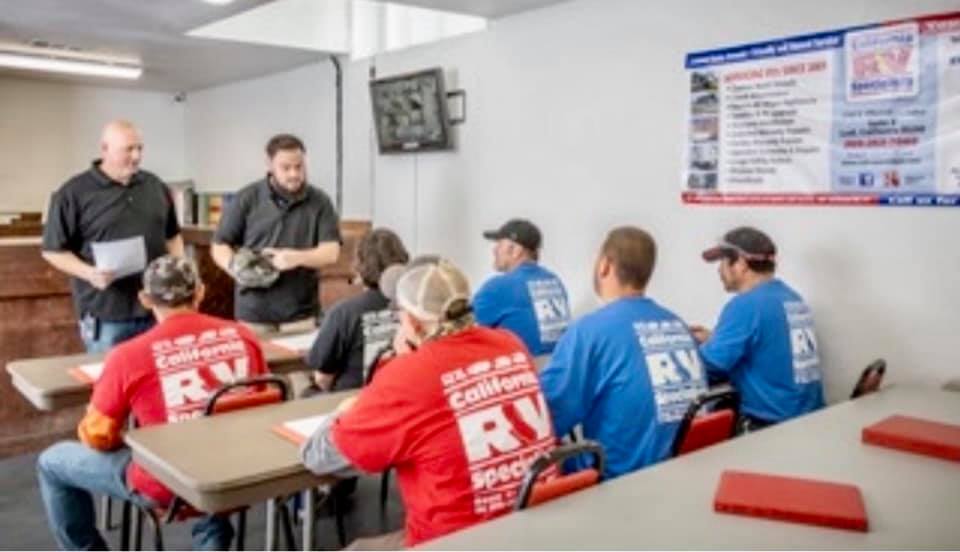 As an RV technician at California RV Specialists, we'll provide you with a safe workplace that's free from unnecessary distractions, and you'll work with a great team that includes business owners, service manager, service advisors, shop foreman, apprentices and other RV technicians.
We operate as a family unit. " Our work environment demonstrates caring for employees, which benefits us all and the business.
If you're tired of the dealership lifestyle and looking for a good home, come drop by and see us.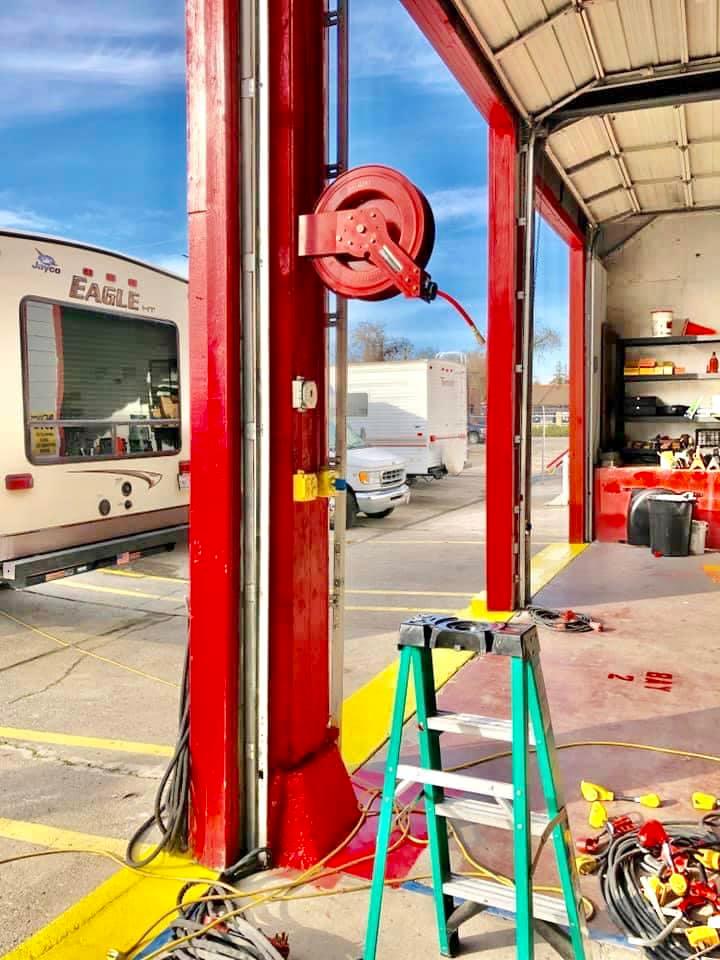 About The Owner
Here is a little background on Dustin Simpson, has worn many hats in the RV industry through the years. From an RV Technician, Warranty Administrator, Parts Administrator, Parts Manager, Service Manager, Business Owner, Social Media Influencer, Brand Ambassador, Website Designer, Author, Expert Witness Service. Dustin has even been deemed an RV Expert by the California court system, working on behalf of the customers, dealers, and manufacturers.
Dustin's repair facility has been servicing customers at the same location since 2003. What sets us apart from the dealerships is we are here to fix and maintain what you have, and not sell you a new one. Whether you own a million-dollar unit or an entry level, my message to you will be the same, it needs to be maintained.
One of the keys to success is Dustin loves learning and sharing his knowledge with his customers and employees.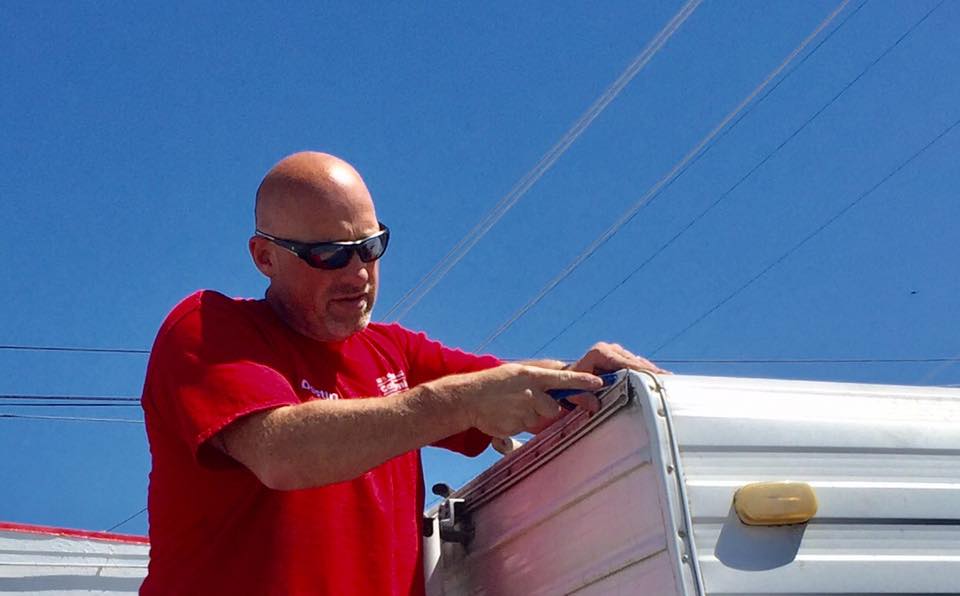 RVDA/RVIA/FGC Training Instruction
Below are some pictures of Dustin back in his Camping World days teaching RV technicians and training them for the RVDA/RVIA/FGC certification program. If you're looking for hands-on RV technician training, there is no better place to start than here!