We offer sales, parts, service and installation of MaxxAir and Fantastic Fans. It may not seem like an important component of your RV, but without an MaxxAir or Fantastic RV power vent fan, the air inside your home-on-wheels can get stale pretty quickly. It also helps eliminate cooking odors, humidity from the shower, and other odors quickly in your unit.
An RV ceiling vent fan helps to increase airflow in your motorhome, travel trailer, or fifth wheel, and keep the air fresh. You can use it when you're parked and have the windows open, to keep the air circulating, but you can also use it while you're rolling down the road.
If you love dry camping and boondocking all summer long in hot weather, you know that those vents can only go so far with no electric hook-ups. That's when a RV power vent can be helpful!
The best ventilation system for a RV would be to install two fan powered roof vents. One vent drawing in air from the outside and the other extracting the warm air out of your RV. Each fan would be installed at opposite ends of your unit.
Here are two of the top brands in the market today! Maxxfan and Fan-Tastic both companies have many options and please see manufacture for additional details.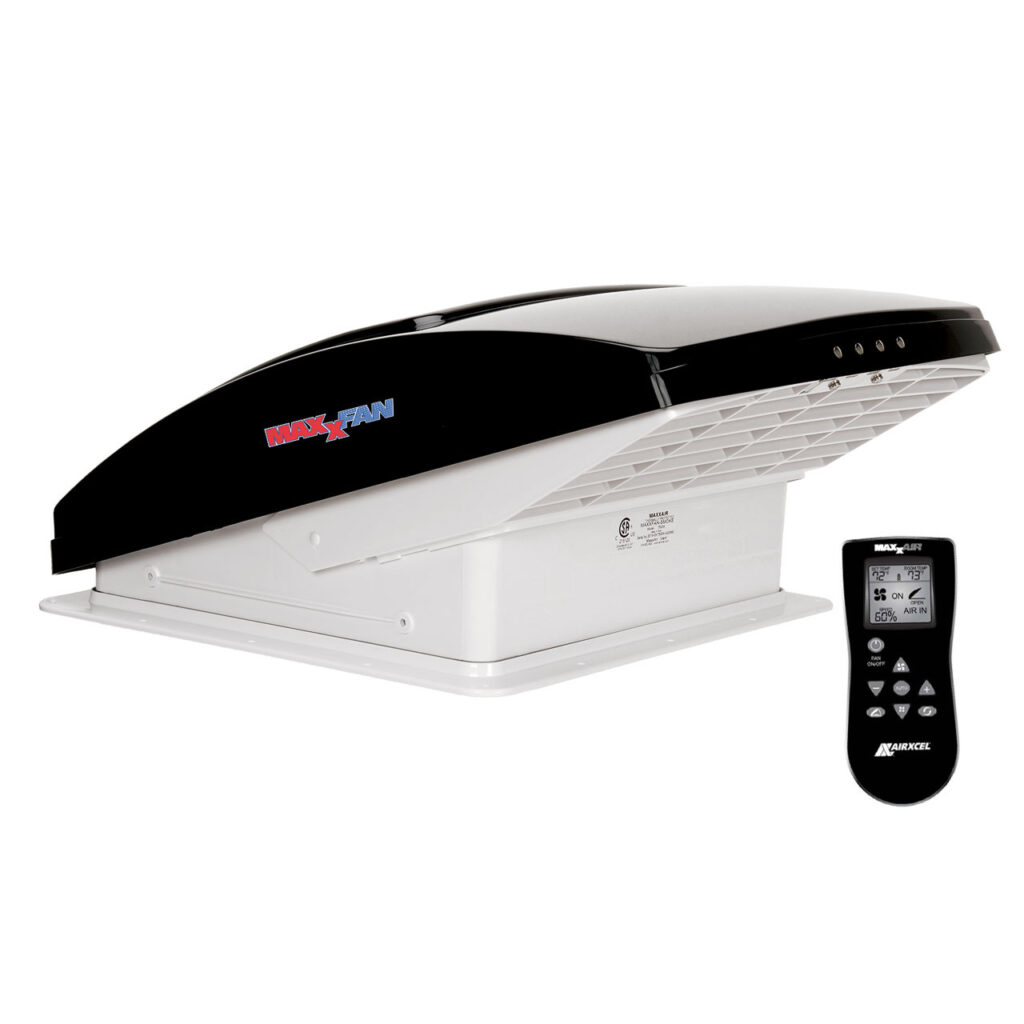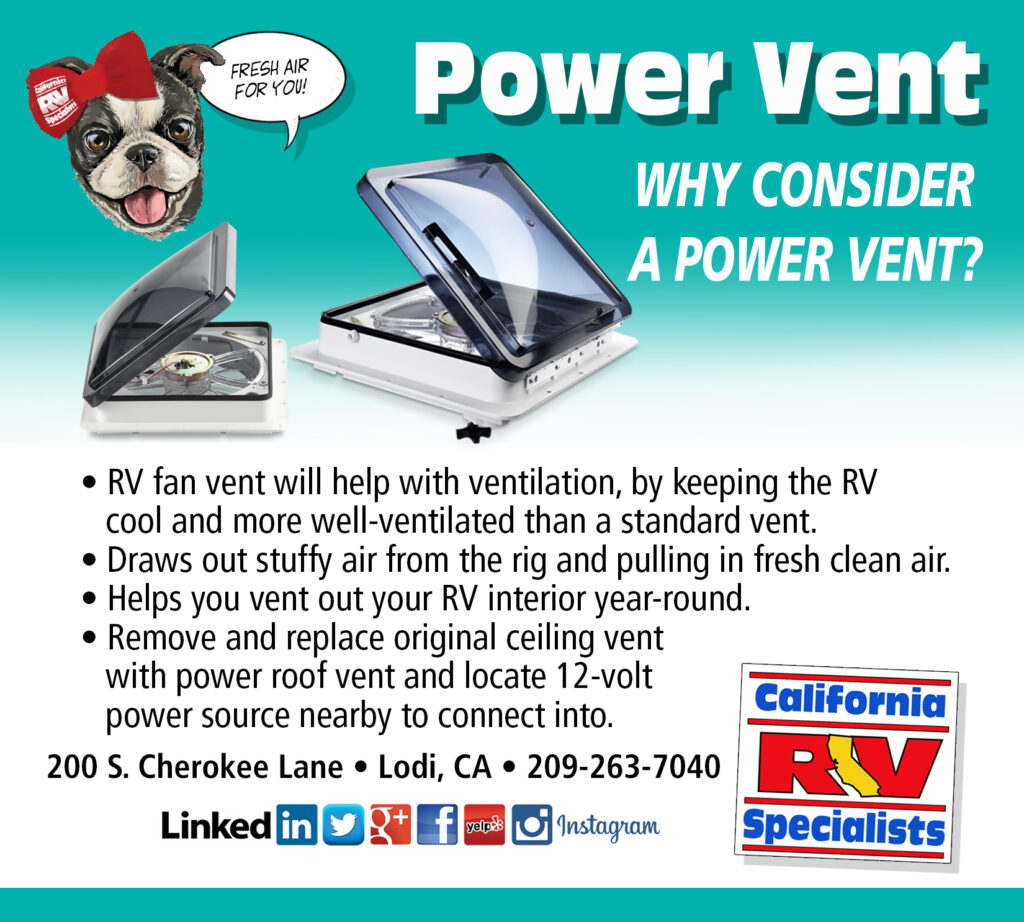 Authorized Dealer
MaxxAir – Dealer Locator Link
Dometic Fantastic Fan – Dealer Locator Link