The summer heat is on its way! It's time to start thinking about your RV air conditioner system. That's why adding a 2nd AC unit in your RV can help keep you cool!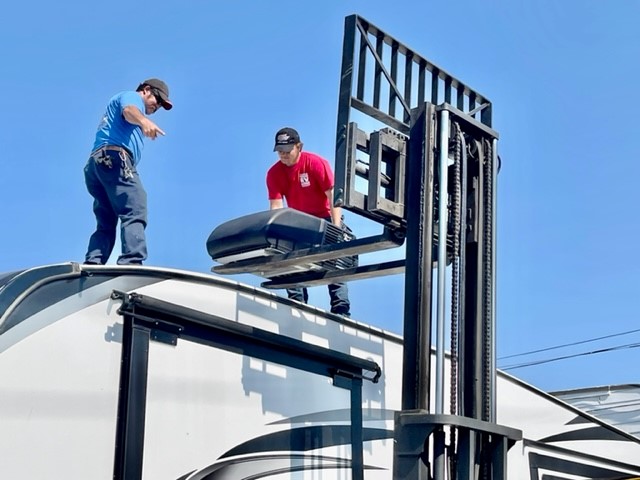 If you've been considering adding a 2nd roof air conditioner to your RV, here are some tips for getting through the process.
Don't shop for a bargain – Just know there are some things you won't want to compromise on to get a better price.
Work with what you have – Price will likely become a factor for you, but most importantly, the vehicle you're starting with will shape the kind of system you go with.
Location of unit – We need to confirm if the vent opening is per-prepped for power.
It's A Balancing Act – While adding a second air conditioner will be great for your comfort level, it's also going to add a pretty significant amount of weight to your RV.
Watch Your Battery – You know your air conditioner is going to be drawing power, making sure that you have enough batteries.
Outfit For Shore Power – Adding your new air conditioner may mean you need to switch your amp plug out for something higher. Moving from a 30amp plug to a 50 amp plug will suit the needs of two air conditioners better. (Reminders when booking campsites, You'll need a 50 amp plug)
Professional Installation – Installing a ductless system that requires any kind of exterior alteration (including fancy units that requires us adding a hole for installation) you want to go with someone who has experience.
What Size Air Conditioner Do You Really Need? – When it comes to shopping for air conditioners, you probably know it isn't the size of the machine that matters—it's the capacity for cooling that's going to be important to you. You will want to look at the BTUs and the units ability to cool.
Have Your Air Conditioner Multi-Task – If you're truly looking to get the most out of your financial investment with a second air conditioner, consider installing a unit that's capable of cooling and heating.
Don't Forget The Maintenance – It's easy to think once you've installed your air conditioner there's nothing else to be done—simply turn it on and enjoy the cool. Like other appliances in your RV though, your new air conditioner will need regular maintenance and service to keep it functioning at its best.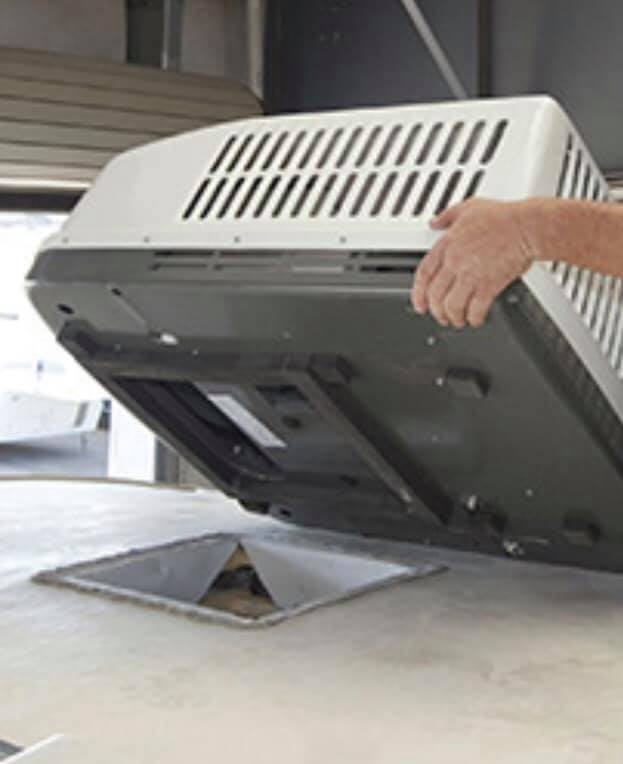 ADDING 2nd ROOF AIR CONDITIONER FOR PRE WIRING UNIT
$2500-$3000 more or less
INSPECTION WILL BE REQUIRED TO DETERMINE IF RV UNIT IS PER-PREPPED FOR A 2nd A/C?
Remove existing roof vent and prep area for installation.
Installation of 2nd roof air conditioner and connections.
Installation of all Electrical wiring and connections as needed.
Startup and testing required, operate system and rec temps.
Most cases the 2nd air conditioner is ceiling controlled and is unable to be connected to any existing air conditioner system.
Freight charges and shop supplies not included.