We offer a variety of 5th wheel pin boxes and weight capacity options to ensure the perfect compliment to your 5th wheel trailer, including innovative designs like our cushioned, shock-absorbing kingpin boxes.
Towing heavy loads with RV trailers is serious business. It is critical to outfit your towing vehicle with the best pin box equipment to ensure a safe, stable and easy experience and setup. These are the top brands that represent the best Curt, MORryde, Lippert, Gen-Y and Resse.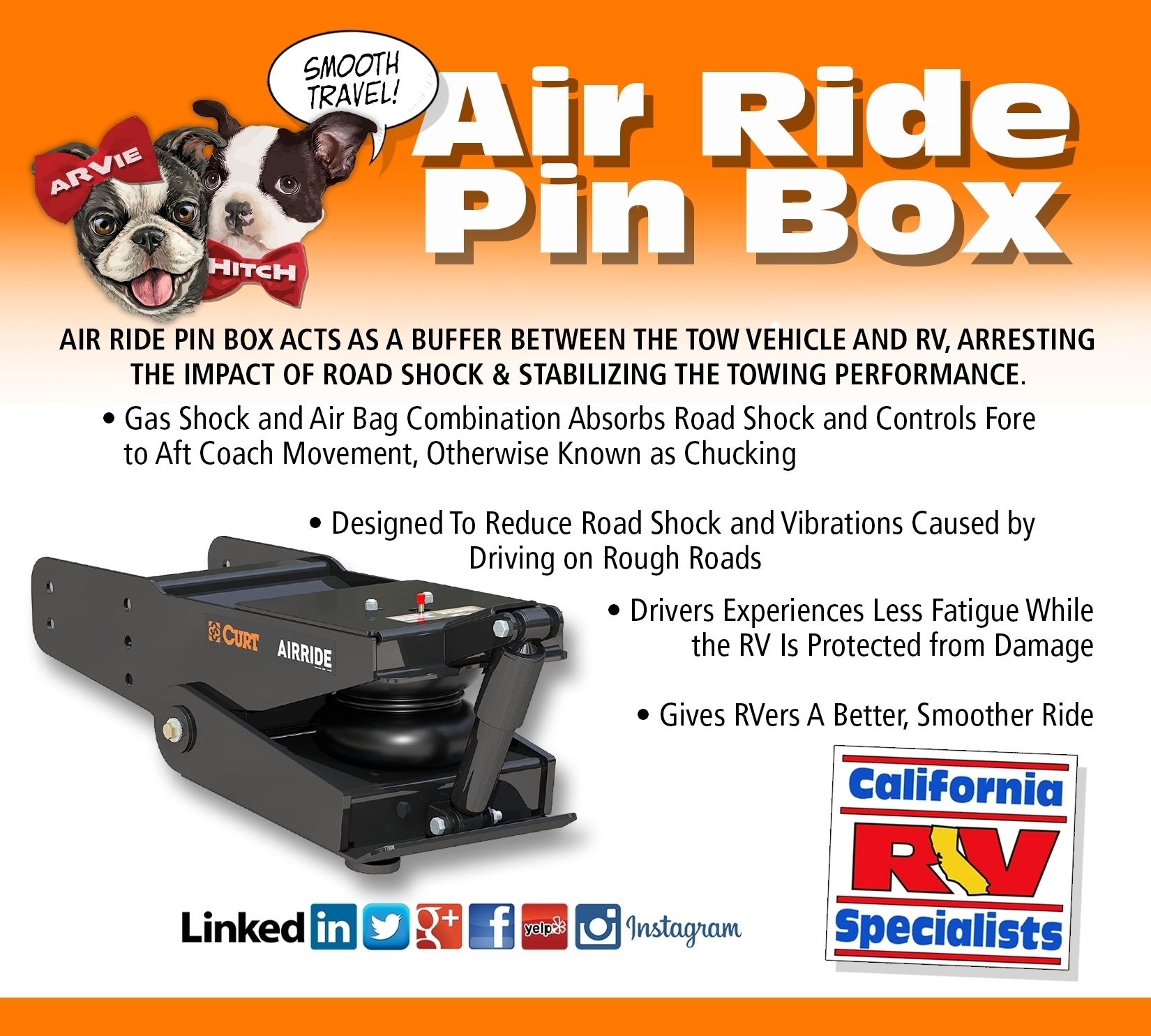 ROTA-FLEX – CURT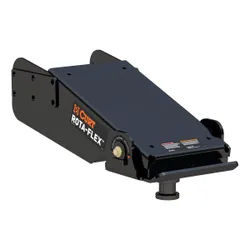 CURT® Rota-Flex™ 5th wheel pin box.
While chucking often occurs as a result of the king pin jerking inside the hitch, the Rota-Flex features a pivoting head that controls back and forth movement of the king pin within the hitch which reduces chucking and leads to a smoother ride.
AIR RIDE – CURT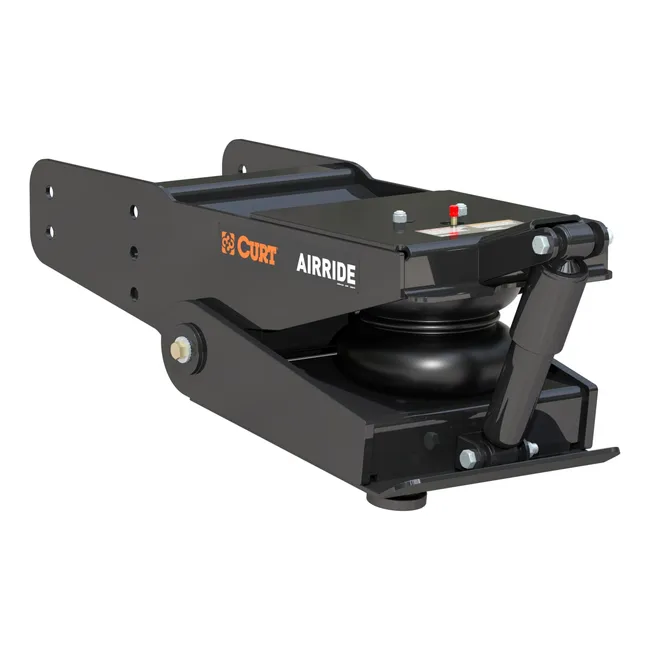 CURT M15 Air Ride™ Pin Box.
The Air Ride incorporates an internal air bag and built-in strut that absorbs road shock and vibration which reduces chucking, jarring, and bouncing, providing a smooth ride that improves handling and limits strain on both your truck and your trailer.
FLEX AIR – CURT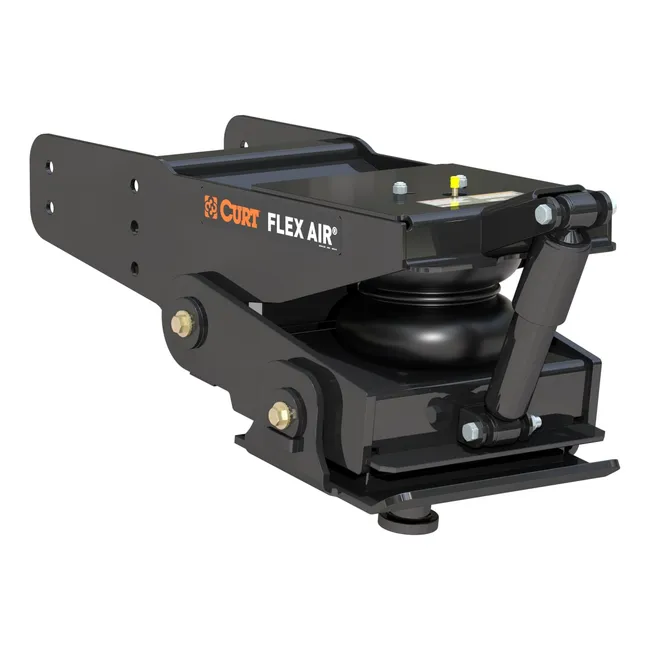 CURT L05 Flex Air® Pin Box
The Flex Air features an internal air bag and built-in strut that both collaborate with a rubberized pivoting head to reduce chucking and virtually eliminate bounce and jarring. The pivoting head regulates movement of the king pin within the hitch while the rubber compound absorbs road shock, giving you a smooth ride that keeps things in control through the harshness of rugged roads.
GOOSENECK CONNECTION – CURT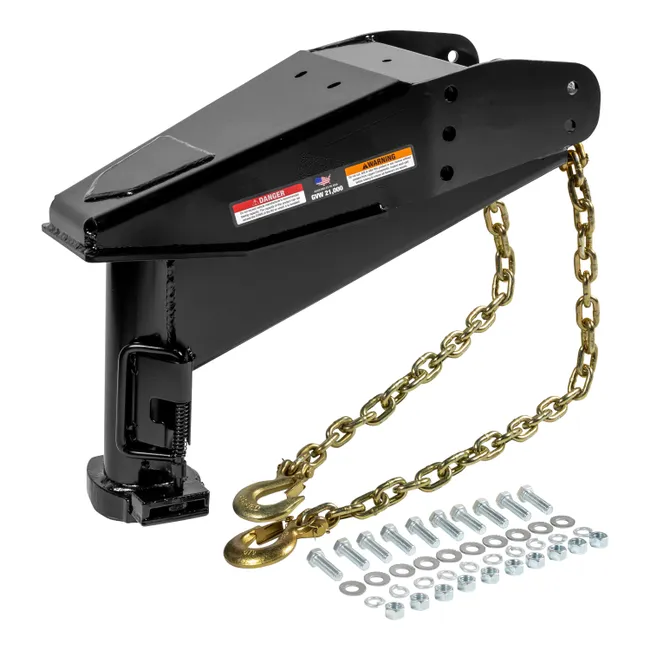 Gooseneck Connect™ 21K
Defined by a low-profile mounting system, this pin box won't sacrifice crucial truck bed space when combined with a Gooseneck hitch. Best of all, it saves you from taking your bulky fifth wheel hitch in and out of your tow vehicle's bed when your towing needs change.
RUBBER PIN BOX – MORryde
Rubber Pin Box system reduces back-and-forth chucking when towing your 5th wheel. It moves back-and-forth and side-to-side to absorb the transfer of energy from the trailer to your truck for a smoother in-cab ride.