California RV Specialists offers sales and installation of all the top RV electronics. Let us introduce you to Pace wireless RV HDMI extender kit. Wireless HDMI Extender Kit repeats and transmits HDMI signals to a second TV or another HDMI device up to 328 feet away, even through walls and floors. Perfect 2-room solution for satellite TV installation.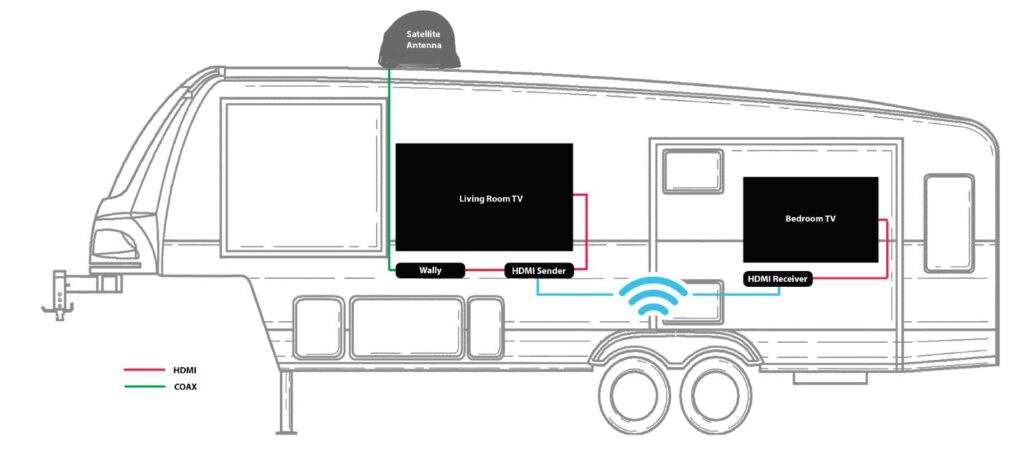 Wirelessly connects any HDMI to a second TV, such as from the living room to bedroom. Great for satellite TV, cable TV, Bluray or DVD players, laptops, game consoles, and more. Supports up to 1080p resolution at 60 Hz.
Passes remote control IR signals with included IR sensors. Features an HDMI output on the transmitter to connect to the nearest TV. Sold as a single HDMI extender set (transmitter & receiver), additional sets may be purchased to run multiple devices.
Front Side View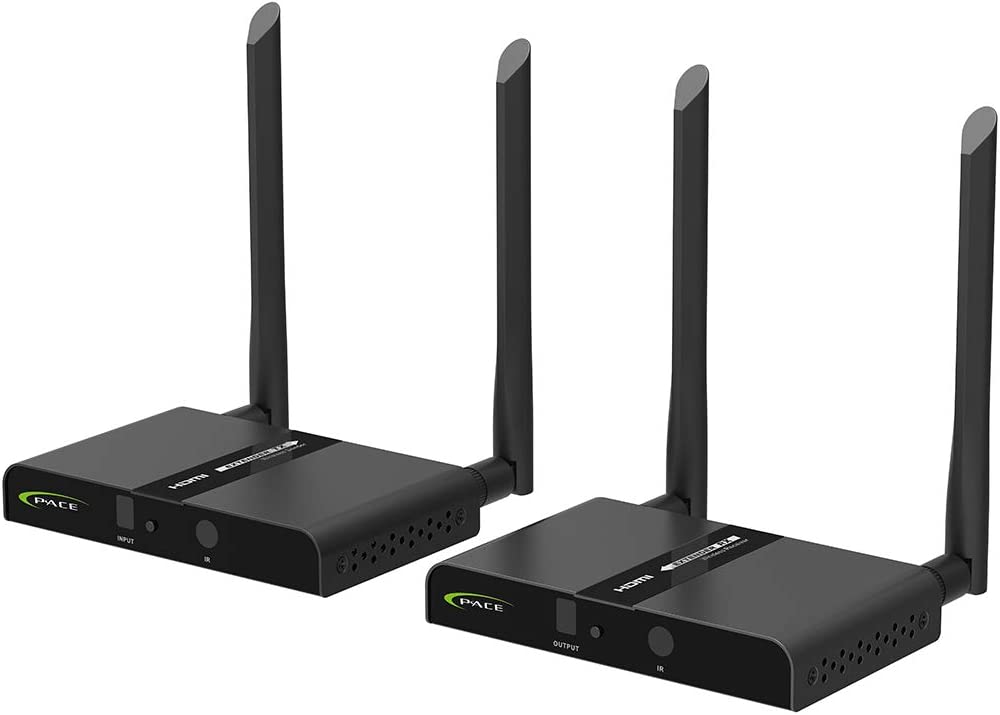 Back Side View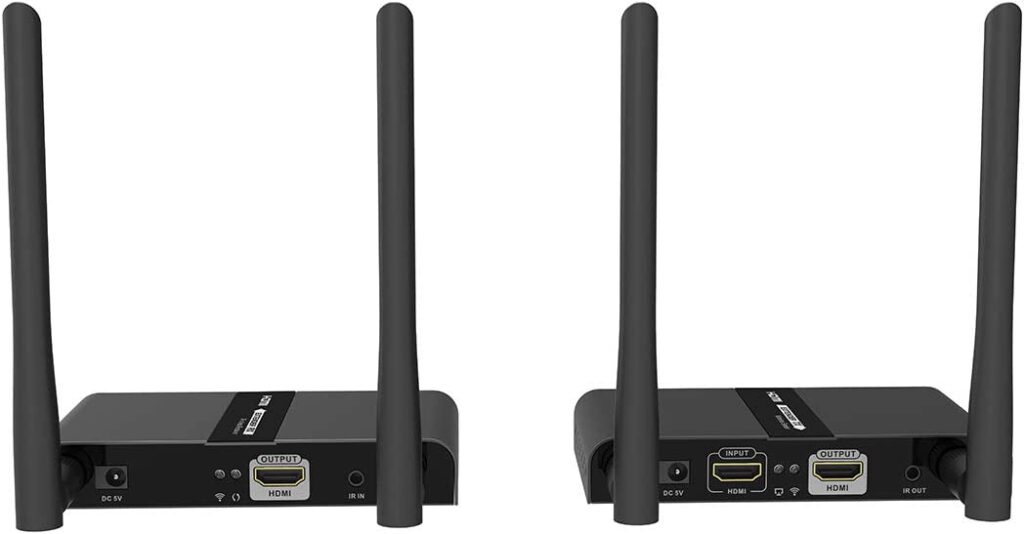 Kit Includes
Easy to set up and use (instruction manual is included). This kit includes: (1) wireless HD video transmitter, (1) wireless HD video receiver, (1) IR emitter cable, (1) IR receiver cable, (2) AC adapters, and manual.