So you purchased a new or used RV, now what? Did your dealership rushed the walk through process with you? More then likely they didn't explain all the in's and out's of everything on your unit. Our maybe it was a private seller that may have not know how to walk you through it correctly.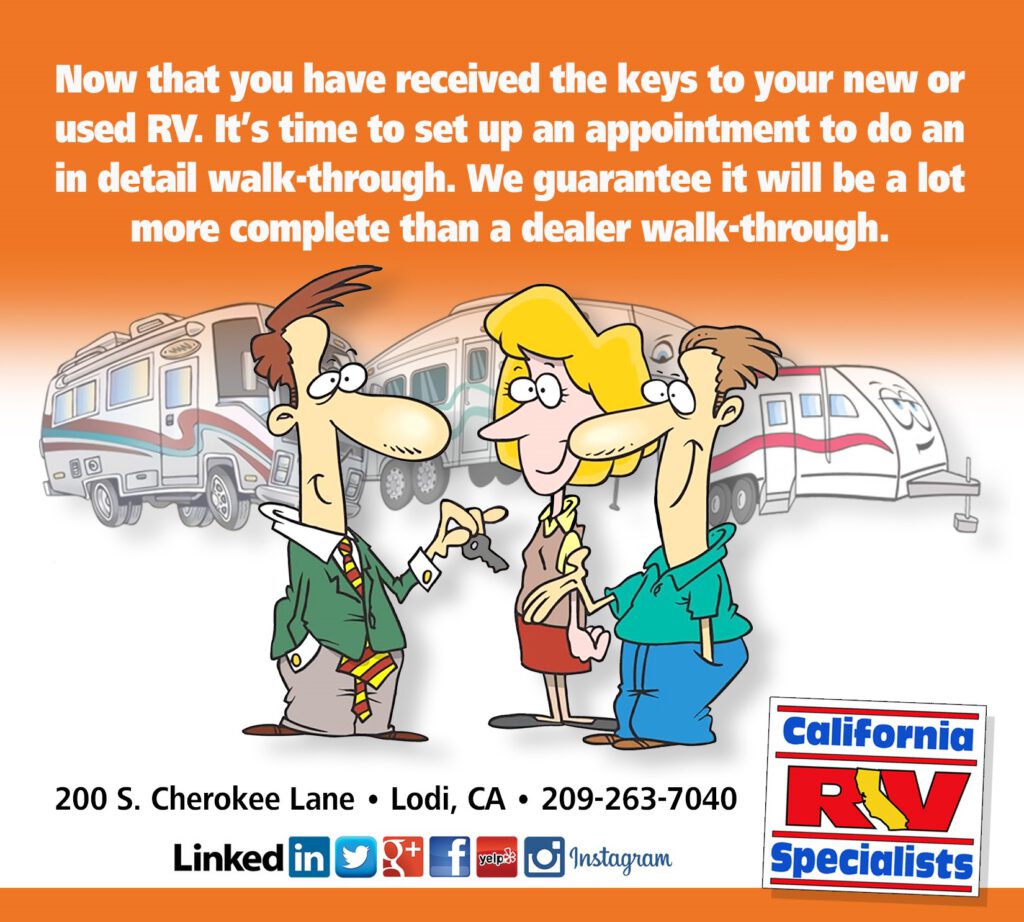 Let us give you a proper RV Walk Thru!
Our staff will not only show you how to operate everything; we will answer any questions you have best as possible to help you. Here are some common questions we are asked.
How long does an RV walk thru take? That all depends on your needs and the size of the unit.
Will you explain how to operate and how to us the appliances? Yes, we will make sure you understand how use them and the maintenance of them as well.
We will take you through all of your RV's nooks and crannies, showing you how every last thing works, and helping you gain an understanding of your new rig. Don't be embarrassed to record your walk-through either. Unless you understand the systems you can end up costing your self thousands of dollars in damage as time goes. So don't be afraid to take your time, or ask a lot of questions. It's your new RV after all. We can also go over all the recommendations and services with you to help protect your RV!
Prepare to take your new RV out on a shakedown trip
You've taken your walk-through class, now you have a good understanding of how your new rig works. But, what's next? A shakedown trip. The best shakedown trip is one that's taken close to home. As long as you have access to water and electricity, you should be able to give your new or use RV a good once-over during your shakedown trip. Taking a shakedown trip is also a good opportunity to understand what equipment you should be stocking your new RV with when heading out for your next RV vacation.
Have fun and travel safely… Dustin, Ashley and the Crew.