Come see us for all your RV roof needs, from EPDM, TPO or PVC material we have you covered. Reasons for replacements are physical impact damage from tree branches, lack of maintenance, normal aging, glue failure, and air intrusion.
Roof Replacement
A roof replacement is just that, a replacement of the RV roof.
All items on the roof are removed (A/Cs, vents, TV antenna, satellite, skylights, etc.).
The roof membrane is removed.
The wood sheeting underneath the membrane is then inspected to see if it can be reused or needs to be replaced or overlayed.
A new roof membrane is installed.
All attachments are reinstalled and sealed up.
January 13, 2023 RV Travel News Article by Dustin Simpson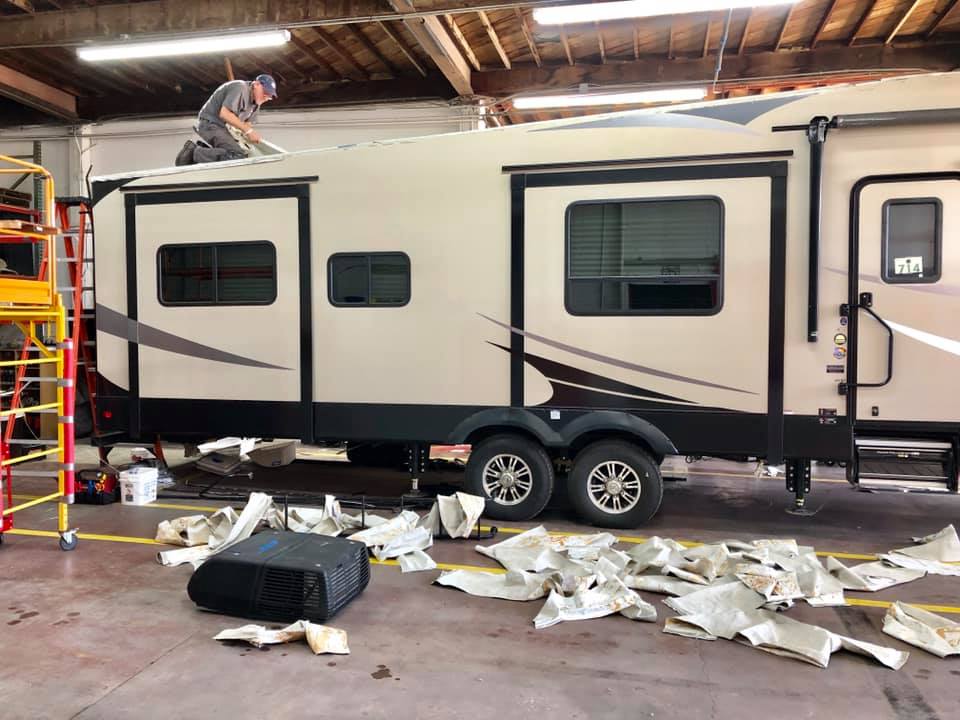 We specialize in all RV Roof maintenance, repair, replacement, and reconstruction.