California RV Specialists sells and installs Global RV entry door and compartment locks. We are here to help guide you with re-keying and replacement locks for the entry door and compartments on your fifth wheel and travel trailer.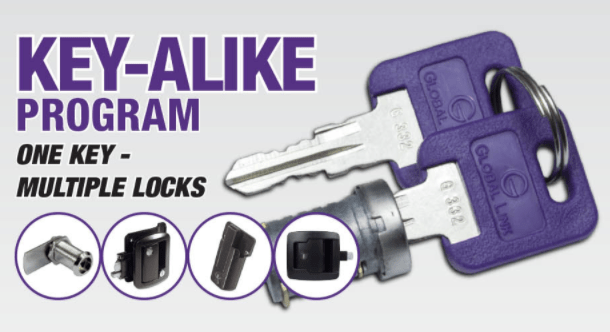 Why are all RV keys the same?
For those unfamiliar with RVs locks, 90% of all RVs have the same RV keys for the storage locks and in some cases even the entry doors. Thieves know that RVs and trailers are easy targets for theft.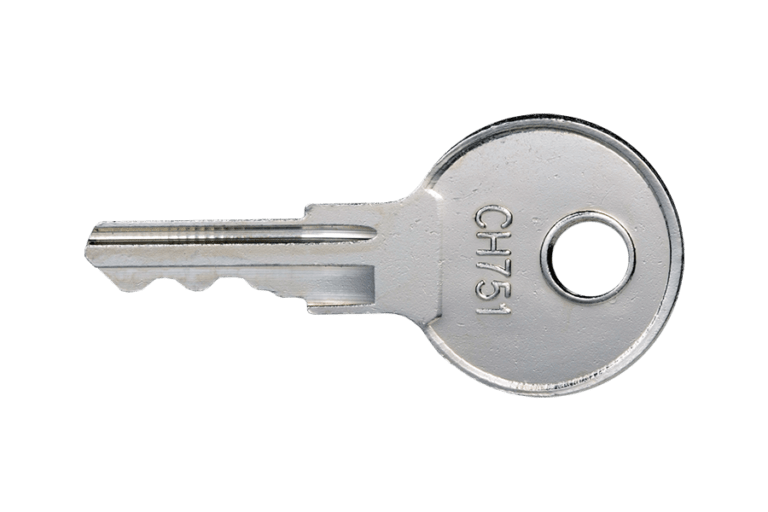 Key-Alike Program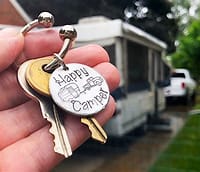 We recommend to to Re-Key the cylinders for what we like to refer to as our KEY-ALIKE PROGRAM there is no need for multiple keys and bulky key chains anymore. One key will give the ability to unlock any lock on a towable unit.
Re-Keying Cylinders
As authorized dealer we have the locksmith keys that allow us to change out your locking cylinder to re-key the RVs entry doors and compartments to make them operate off the same key.
Now in some cases depending on the brand and style a lock the compartments may be required to replace the complete assembly. Having to order with a key code pre cut for that lock.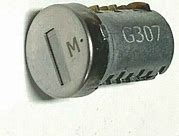 As Easy as 1, 2, 3!
1 – Find Your Code
2 – Do You Need A Key?
3 – Decide if you need a master deadbolt or non master cylinder/lock handle.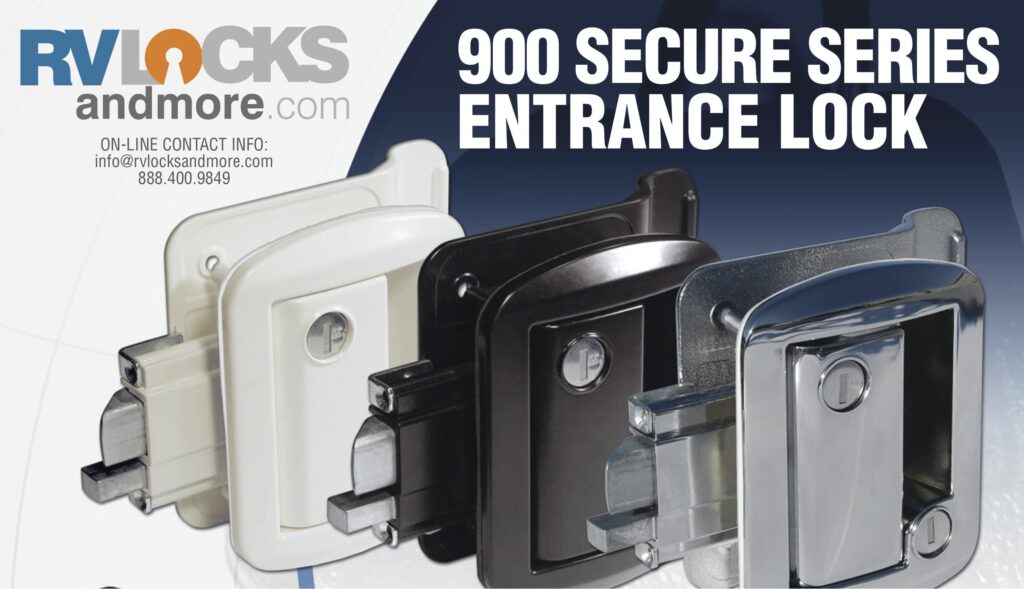 Replacement Keys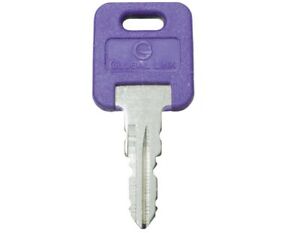 Did you know that we can order additional individual RV keys.
Ultra ES Pro Bluetooth Electronic Lock
We offer RV keyless entry door handles for fifth wheel, travel trailers, horse trailers, cargo trailers, and many more of your standard RV locks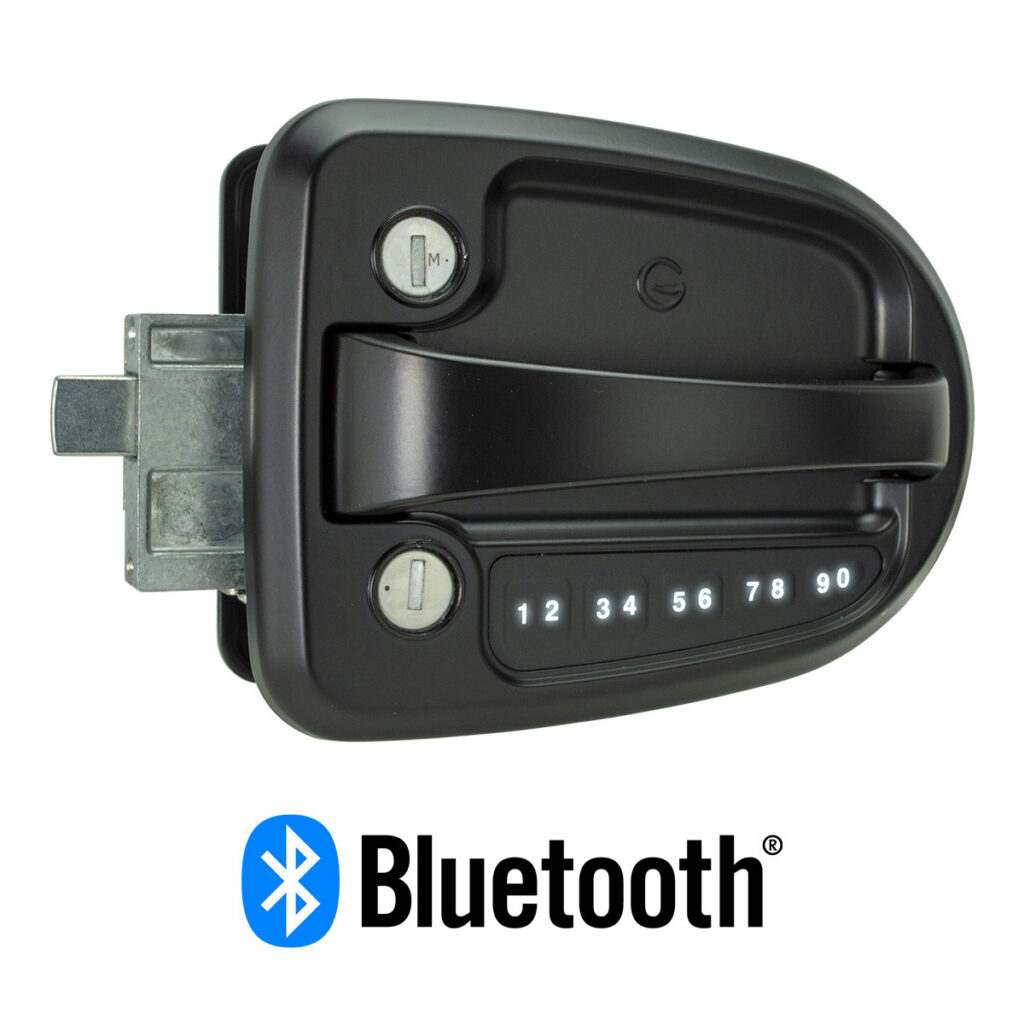 Ultra ES Pro Bluetooth Electronic Lock
Bluetooth ready (Uses 1 C123 Battery – Included)
Right Handed
Same cut out as standard Travel Trailer Locks (3.75 T x 2.75 W)
Key Alike Ready
New revolutionary deadbolt system that provides more security and longer battery life
New design with full size handle for easier grip
Easy installation with just a screw driver
Interior safety release for emergency exit
Baggage Locks G391