We sell, install, replace, and repair all top brands of RV awnings and RV slide topper fabrics from Lippert Components Solera, Dometic and Carefree of Colorado.
Warnings and why: If your fabric is more then 5 years old, if you have not been properly cleaning and conditioning to protect the vinyl material you may be in jeopardy of losing your awning during traveling.
Wind Damage
RV awnings can sometimes unfurl while driving down the highway, especially if there are high winds. This can cause significant damage to the awning and its hardware.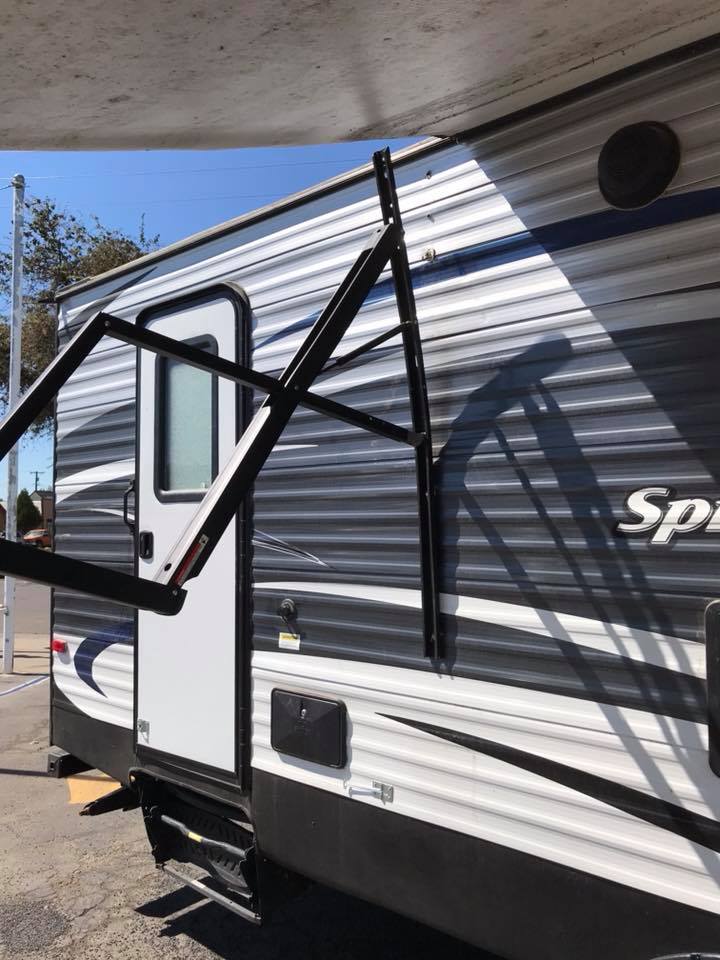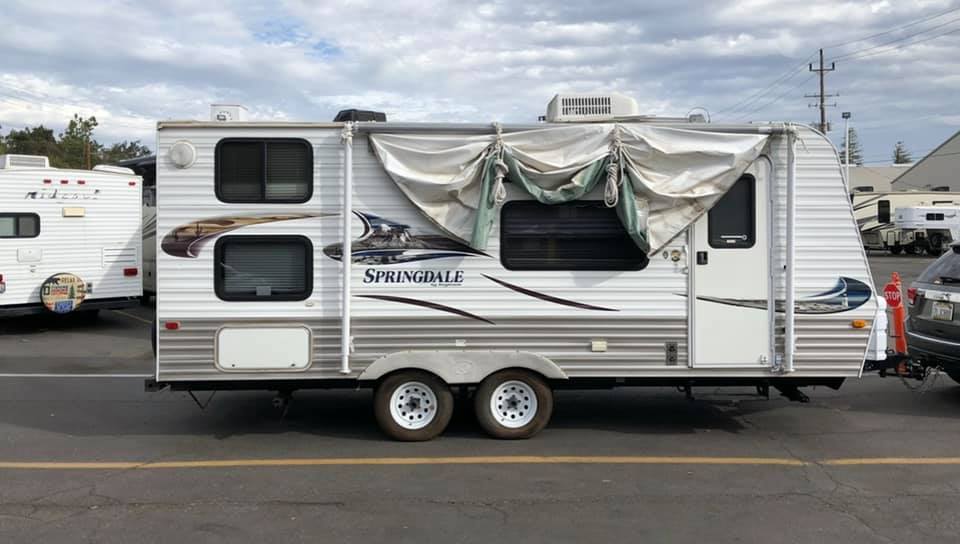 Sun Damaged
RV awning fabric is designed to be out in the sun, and most quality canopies will be able to stand up against harsh sun rays on their own for an average of 3-5 years.
That being said, long-term exposure to harsh UV rays from the sun can cause fabric to fade, and overtime, the fabric can become worn down and disintegrate.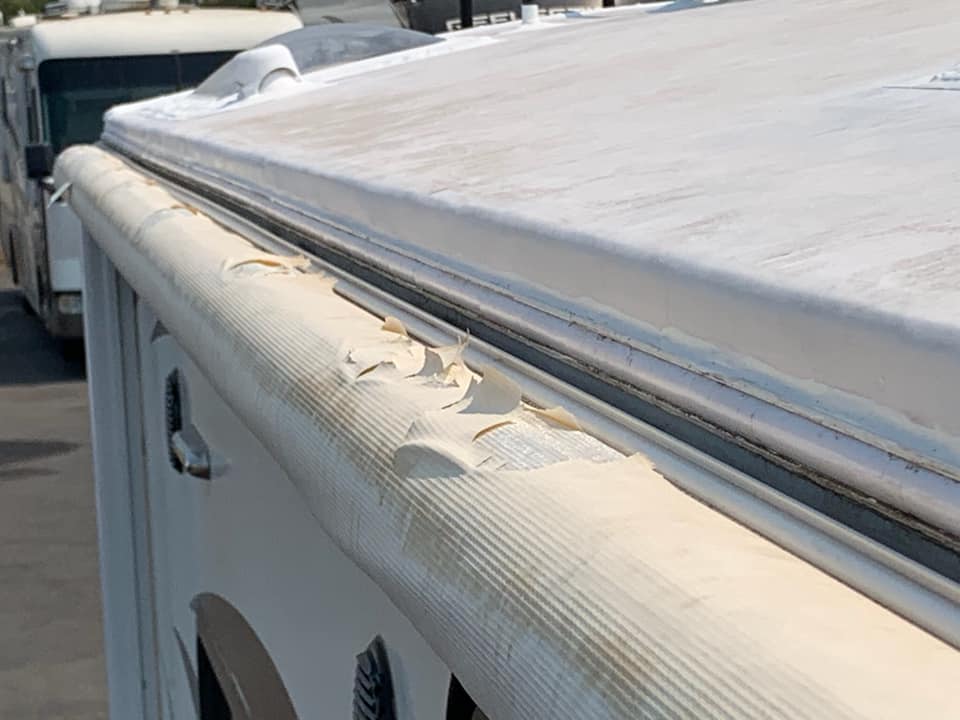 The Sun & Mother Nature
RV awning fabric is designed to be durable and handle much of what Mother Nature has in store.
But your awning will not last forever. It is up to you to make it last as long as possible by cleaning and applying up treatment to protect it!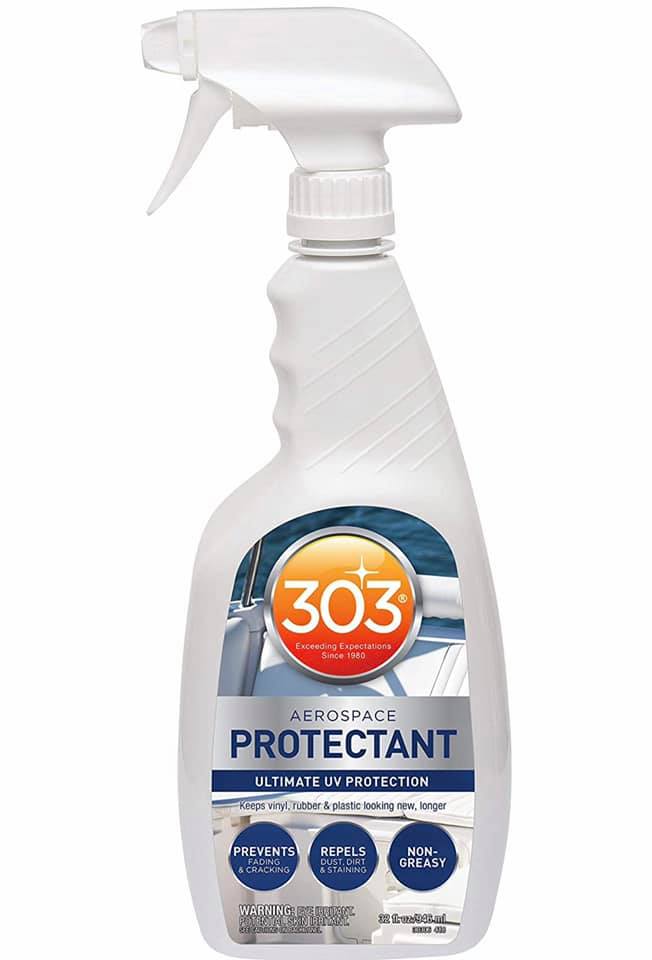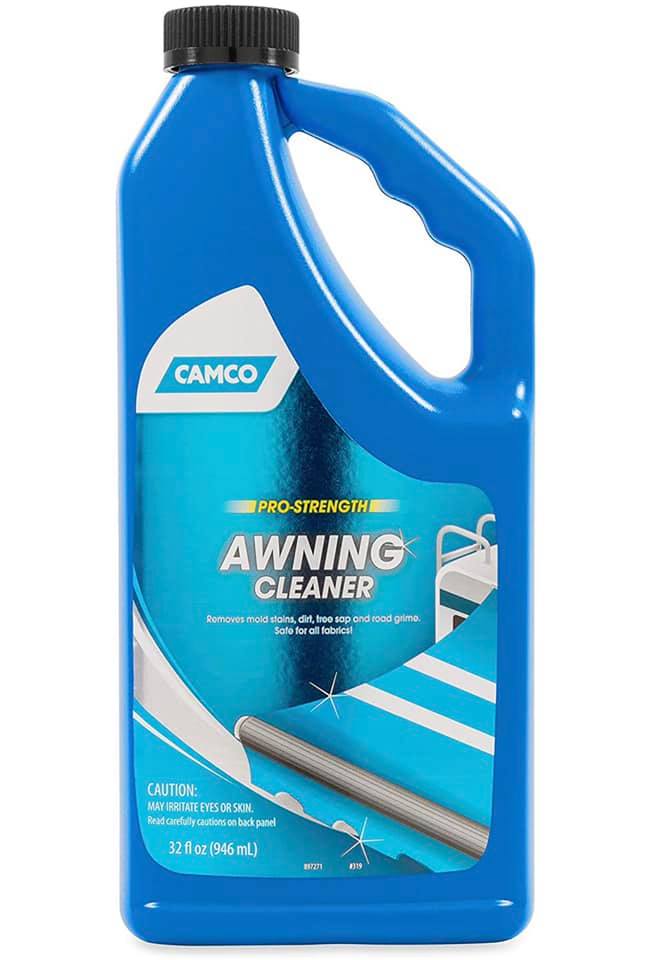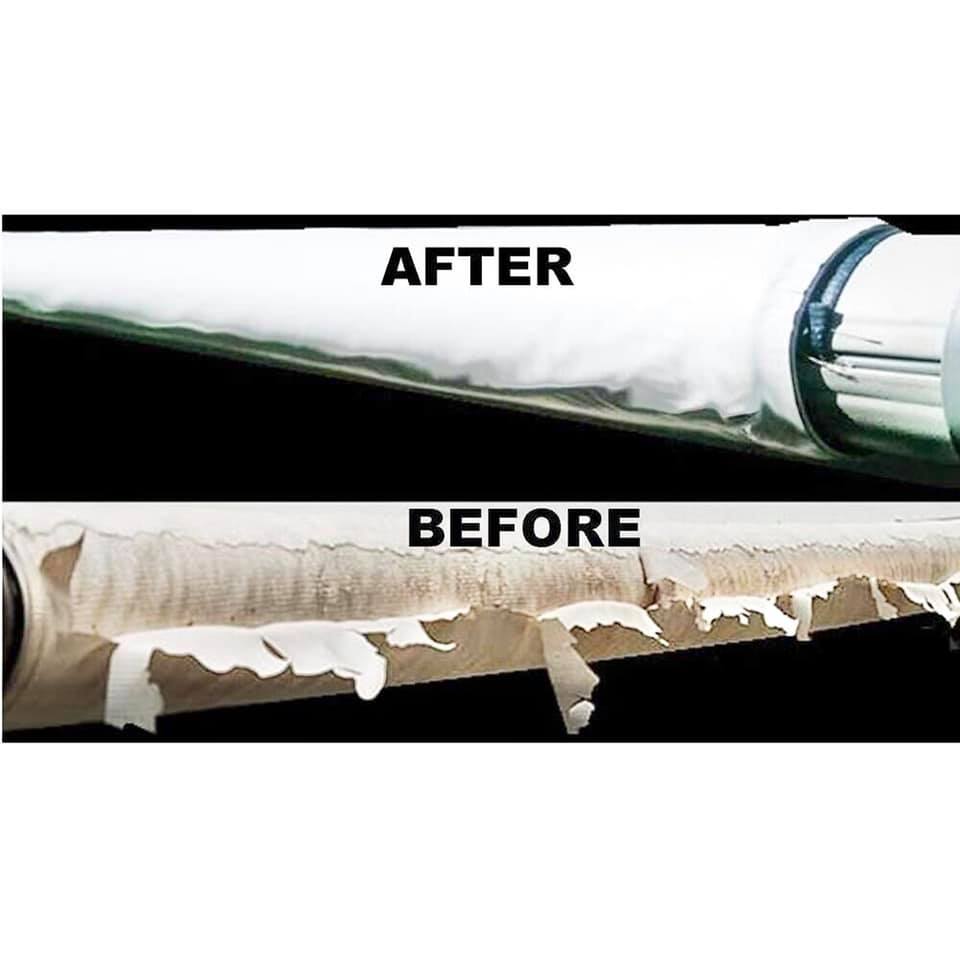 Reasons to Repair or Replace RV Awning Fabric
Rips or Tears — Nature isn't always kind, and often this leads to rips and tears in our RV awning fabric. These must be repaired because they will continue to grow over time, rendering the awning useless.
Mold and Mildew — Because the awning is exposed to moisture and is often rolled up before that moisture has a chance to dry, mold and mildew are not uncommon. Unfortunately, it's pretty hard to get rid of these problems, and in some cases, replacing RV awning fabric is the best bet.
Aesthetic Reasons — Awnings are out for the world to see on a pretty regular basis. Therefore, those campers with faded or stained awnings may feel the need to do an RV awning fabric replacement. This definitely gives the rig a fresh new look.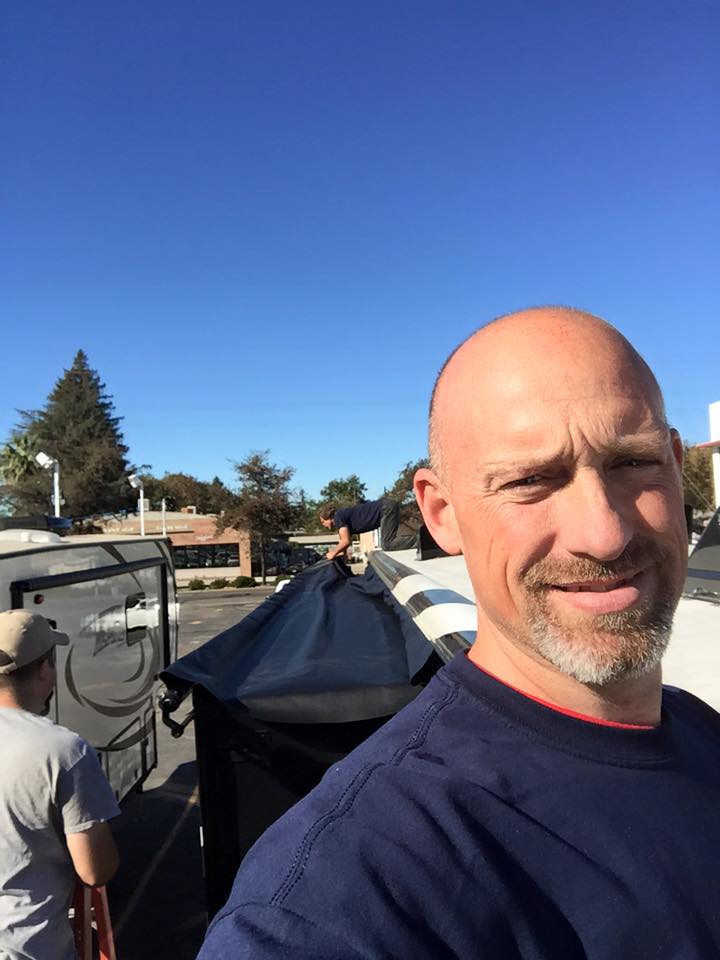 Slide-Out Topper Replacements
A top most slide-outs, you will find a built-in roof cover that looks similar to an awning, called a slide-out topper awning.
These are typically made of vinyl fabric, and their purpose is to catch dirt and debris and keep it from entering the RV through the top of the slide.