We specialize in doing installations, repairs, maintenance, and servicing of RV leveling systems on Motorhomes, Fifth Wheels and Travel Trailers. Leveling your RV is one of the most critical and often overlooked tasks at the campground.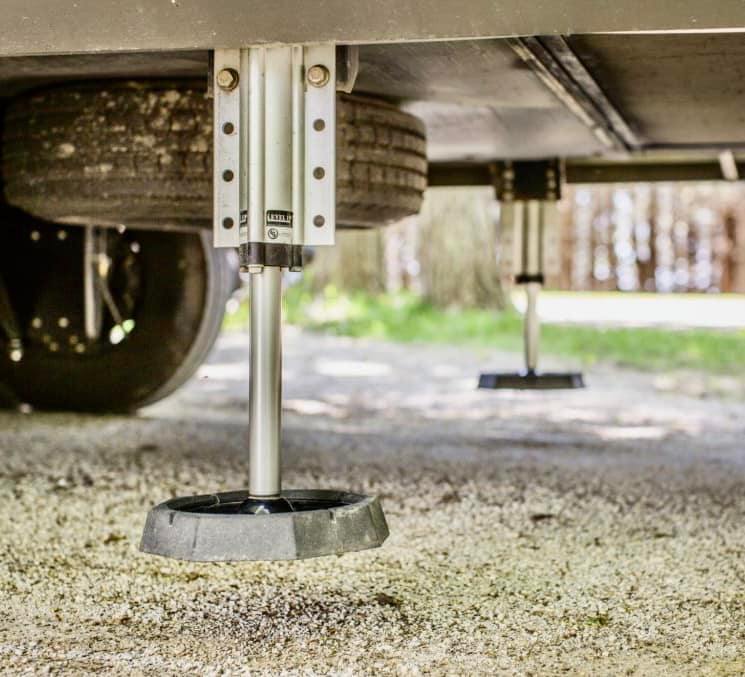 We Fix RV Leveling Systems
Are you tired of finding out that your RV leveling jacks are not working? Do you want to know what are the workable solutions to fix this problem? We work on all types of RV leveling systems: We do a little bit of everything, leaking legs, leaking hoses, leaking reservoir, pumps failures, leg impact damage, electrical issues and more.
Don't be surprised when our service advisor tells you that this could take a while to trouble shoot, depending on your RV and how the system was installed. Sometime even the manufacturer or leveling system tech support guys have no guidance to help when troubleshooting.
It could be anything from rodent damage, loose connection, bad ground, low voltage, internal failure or even contaminated system.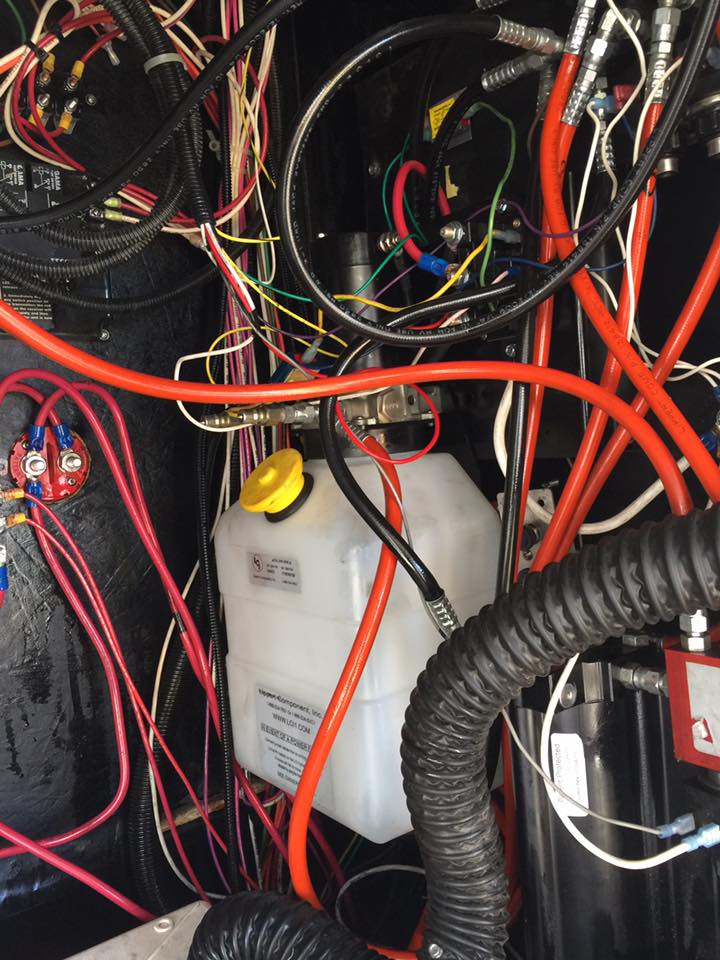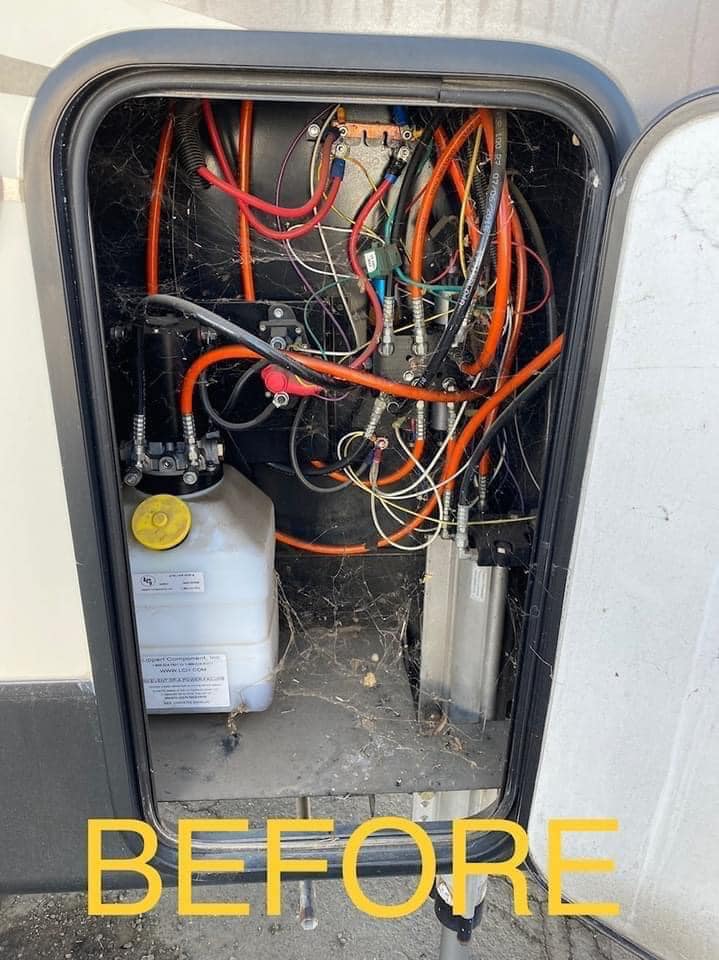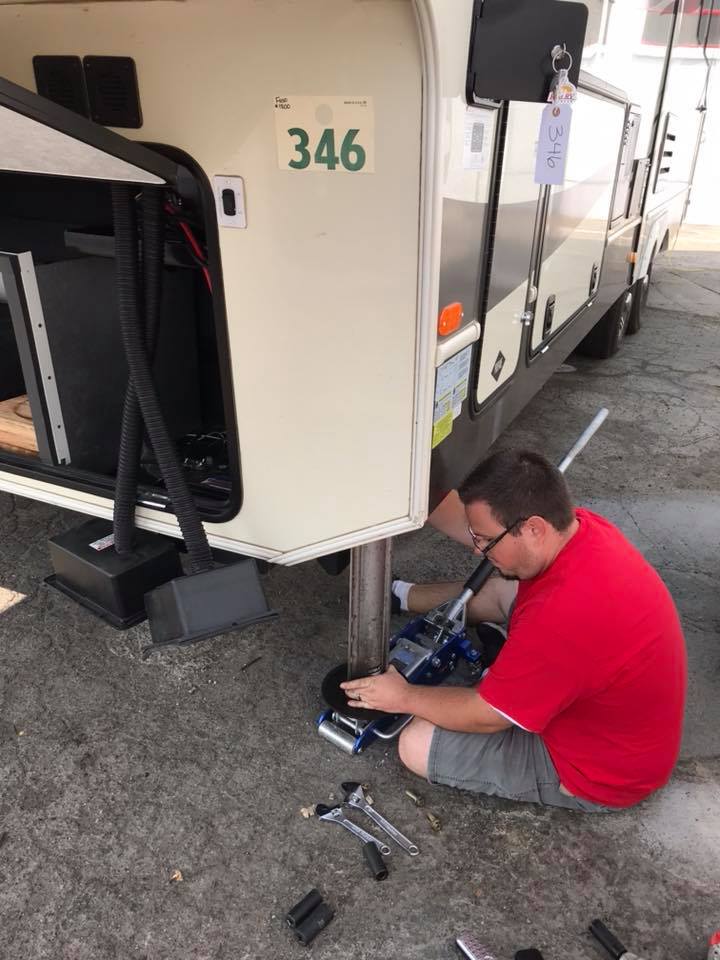 Some of the leveling systems we service includes:
LCI Lippert Leveling Systems
HWH Hydraulic Leveling Systems
Power Gear Leveling Systems
Equalizer Leveling Systems
BigFoot Leveling Systems
Atwood Leveling Systems
New Installations or Replacement Systems
If your RV didn't come with a leveling system, let us install an after-market leveling system for you.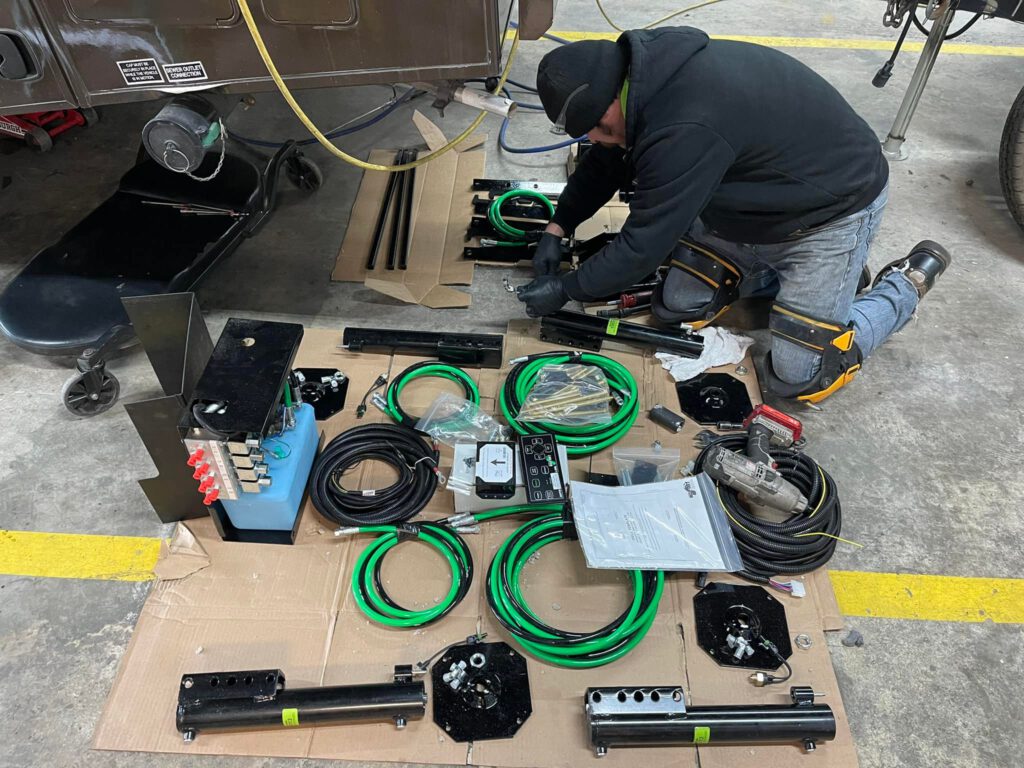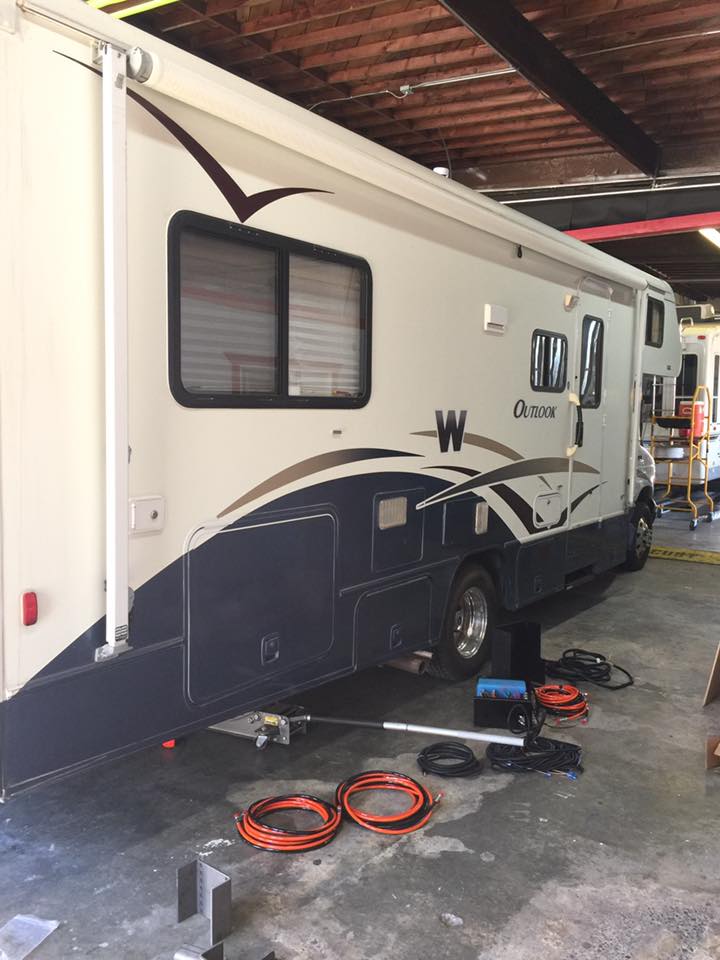 If you have any questions or concerns about your motorhome, fifth wheel or trailer leveling jack system, feel free to call us at (209) 263-7040 and we'll be happy to help schedule you an appointment. Please note that we don't provide tech support over the phone if you're having an issue with your leveling system. Please contact the manufacturer or the leveling jack manufacture for assistance.