To winterize an RV means to prepare it for winter where cold temperatures can do serious damage. Some of the steps involved in winterization include draining and protecting the plumbing systems, making sure any sealants on the roof or body have been touched up, checking vent lids, covers and slide out seals are all in good shape.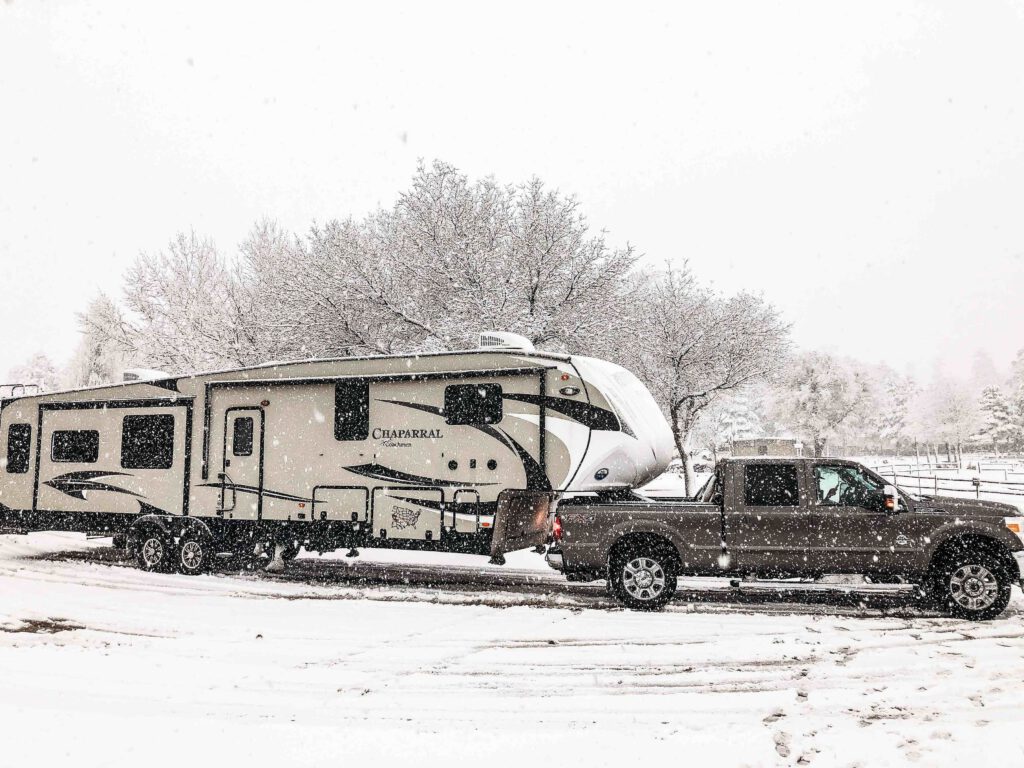 For the Lodi California area In Lodi, the winters are short, cold, wet, and partly cloudy. Over the course of the year, the temperature typically varies from 39°F to 93°F and is rarely below 31°F or above 102°F. In our area we considered this mild conditions, with lower temperatures, with the main focus on water and moisture prevention.
California RV Specialists offer winterization service packages for all RV models as well as appliances.
Steps for winter in our area
Drain the holding tanks, fresh, gray and black
Remove inline water filters in compartments or cabinets
Drain or blow out water lines, exterior shower, all faucets and toilet supply lines and water heater
Add antifreeze if you planning to store in colder condition, like the foothills or higher elevations
Check vents lids, skylights, refer vents, plumbing vents and misc covers on the roof
Check sealants on roof and moldings
Body sealants and windows
Check awnings and slide out toppers
Check slide out seals