Leveling your 5th Wheel or Travel Trailer is one of the most critical and often overlooked tasks at the campground. If your RV didn't come with auto-leveling, we have good news for you, let us install an after-market leveling system.
Lippert Leveling System
Get automatic leveling for your 5th wheel or Travel trailer with the push of a button!
Make way for automatic stabilization. Lippert Ground Control® 3.0 automatic electric leveling system by Lippert™ lets you level and stabilize your RV with the simple push of a button. Wave goodbye to manually cranking jacks and setting up chocks, and say hello to more time camping.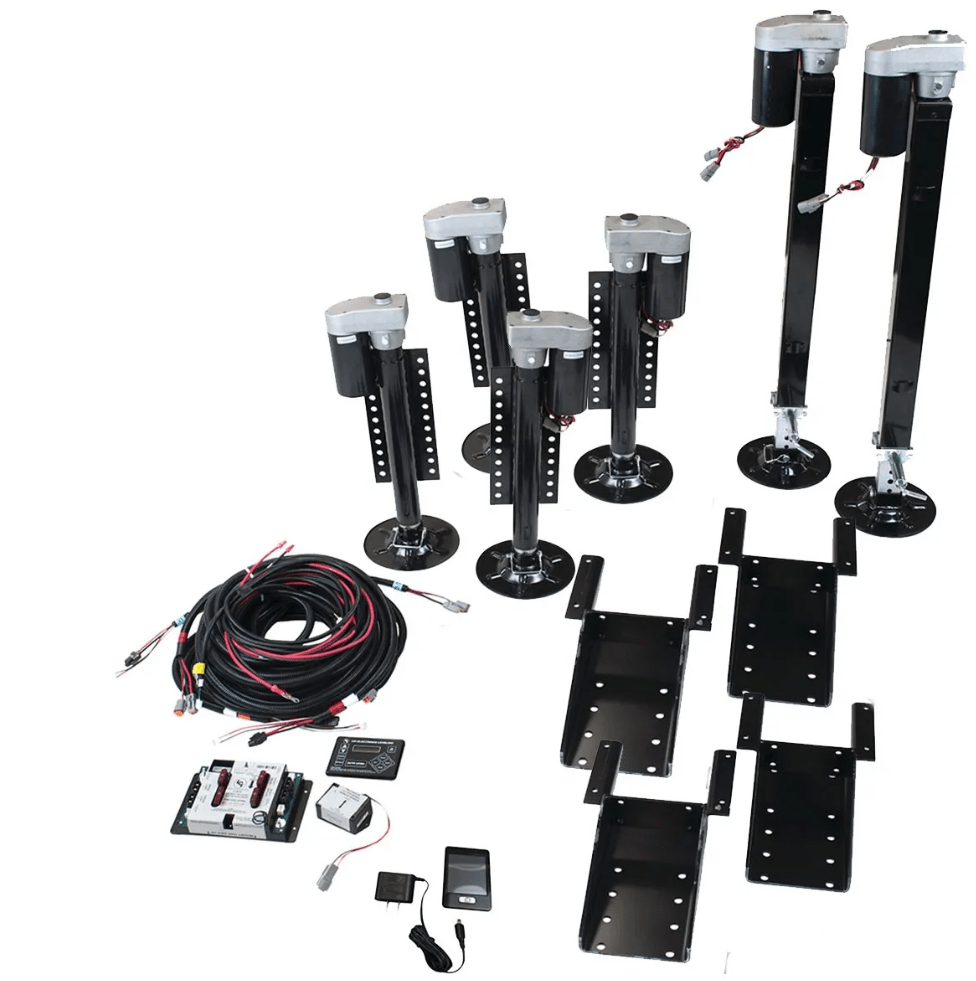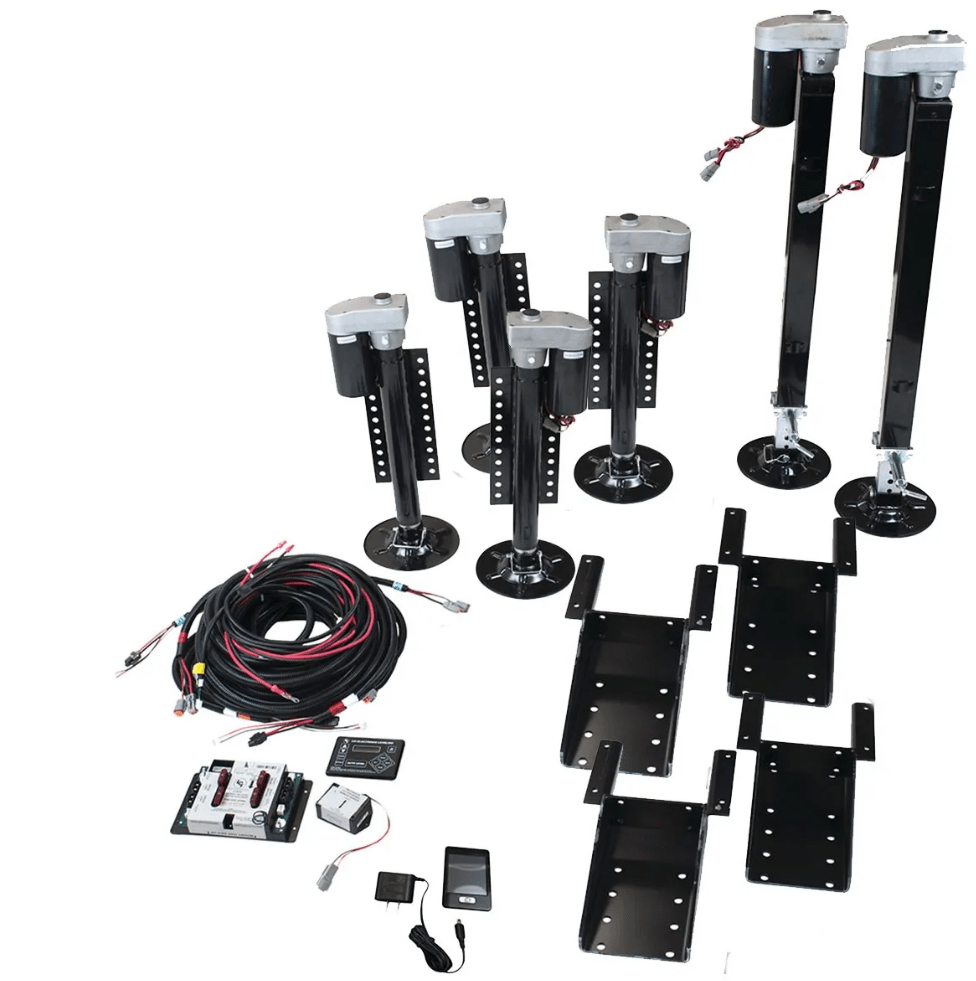 With the push of a button, Ground Control® 3.0 levels and stabilizes your RV quickly and accurately, enhancing your overall camping experience. It can take up to an hour to get an RV level with manual jacks, chocks and wedges. Ground Control® saves you time by leveling and stabilizing the RV in a matter of minutes, and prevents annoying rocking and swaying at the campsite.
These kits come complete with all parts necessary to turn your fifth-wheel into a self leveling dream!
Quick Facts
Saves time setting up camp
Fast, accurate automatic electric leveling
Level coaches function more efficiently than non-level ones
Optional one-touch, auto-level wireless remote
BigFoot Leveling System
The Bigfoot Leveling System is hydraulic landing gear and leveling systems for a variety of industries, including recreational vehicles. Come see us to help you pick out the system that best fits your needs.