Come see us for your Tire Linc RV tire pressure monitoring system (TPMS) was engineered to deliver real-time tire status updates for travel trailers, 5th wheels, towed vehicles and larger motorhomes. Real-time tire data helping to keep you safe on the road ahead.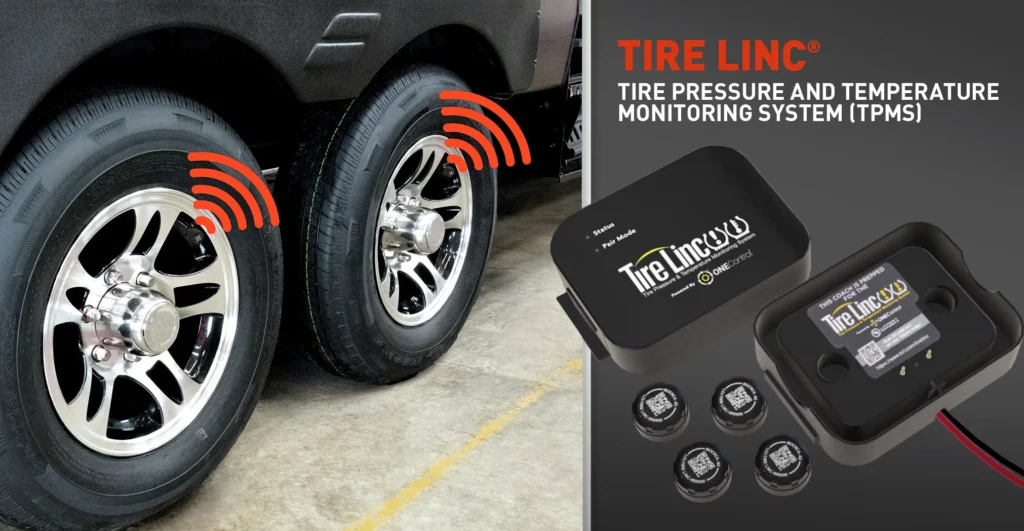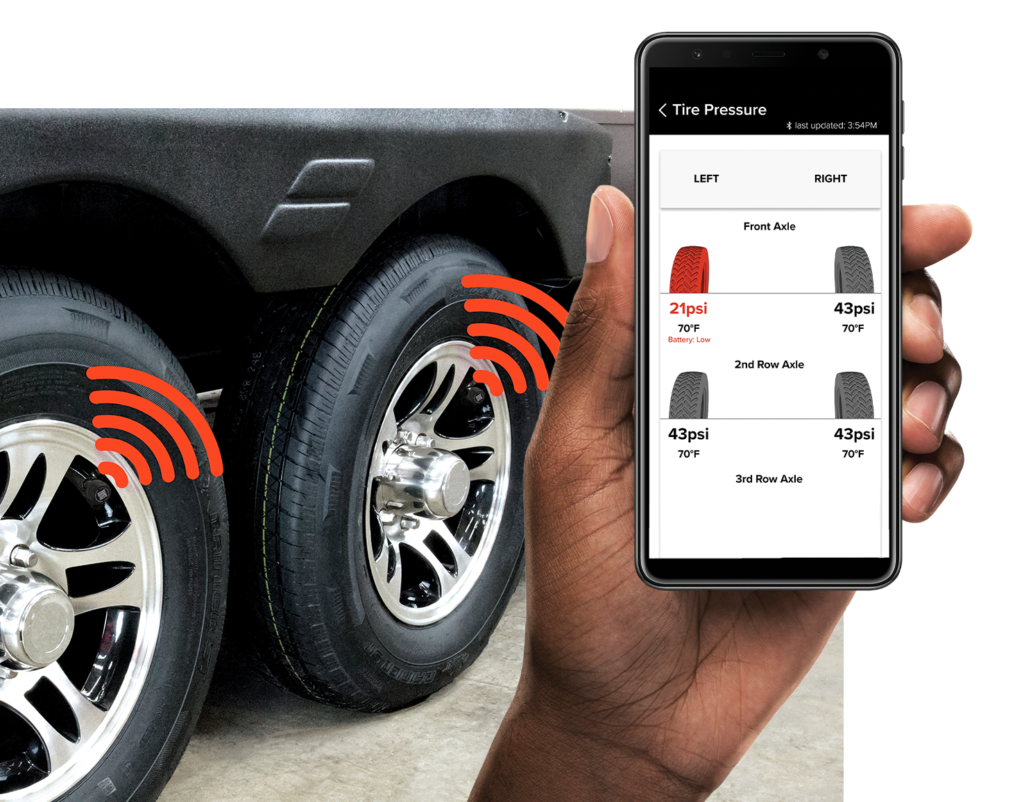 Introducing Tire Linc® by Lippert
With Tire Linc, you'll have the tire pressure and temperature information you need to help you achieve better fuel efficiency, longer-lasting tires and most importantly, help prevent costly and dangerous tire blowouts before they occur.
Keeping You Safe on the Road
Let's face it, when it comes to your RV, keeping a constant eye on your tires is nearly impossible on the road. Assessing them before and after a trip is helpful, but knowing the status of your tires when you're driving through the night, in inclement weather, on rough roads or even when you're hauling longer campers is difficult to do without constantly stopping and checking.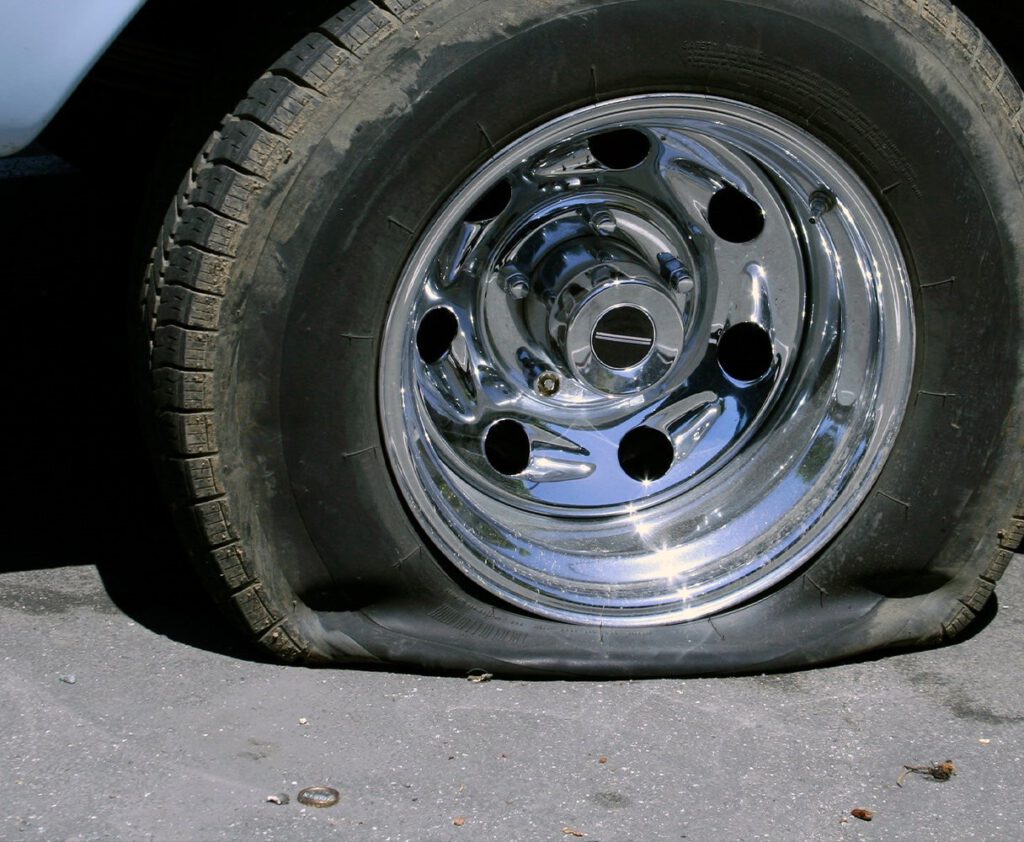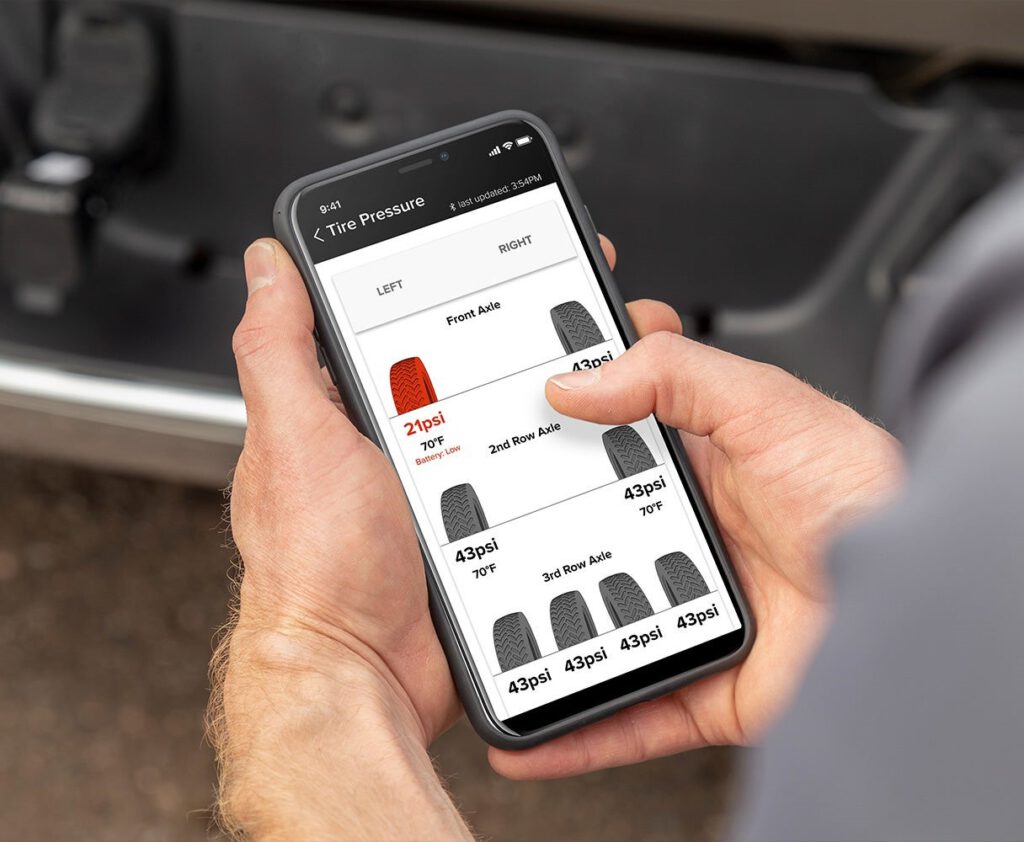 Intuitive Technology
Unlike other RV TPMS products on the market today, Tire Linc can send you notifications through the Lippert OneControl® app or the Tire Linc alert indicator (sold separately). With the OneControl app, you can receive tire notifications right to your phone. No need to take up extra space on your dash. And the best part is that this system is easy to install and allows you to monitor up to 20 tires simultaneously.
Toolbox-Free Installation.
For RVs already prepped with a Tire Linc repeater dock, installation is a breeze. All you have to do is plug your repeater into the dock, screw the sensors onto your tire valves, and connect your system to your OneControl app. It's that easy. Just look for the Tire Linc decal to see if your coach has been prepped!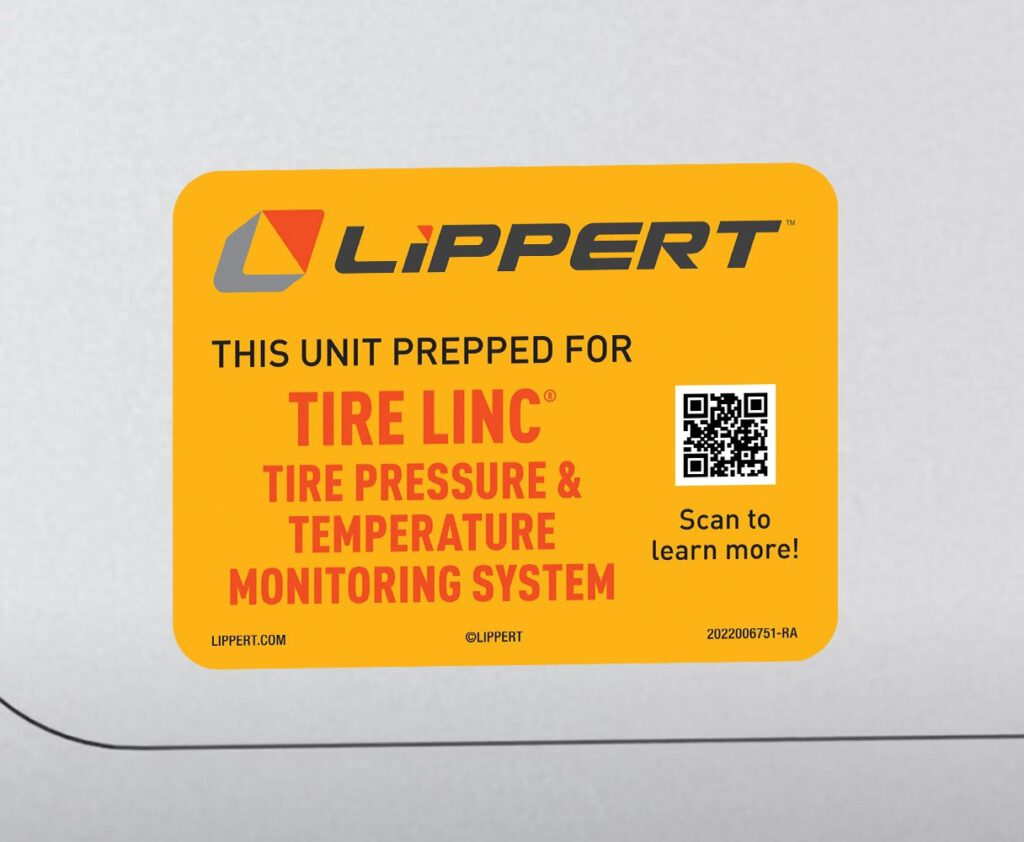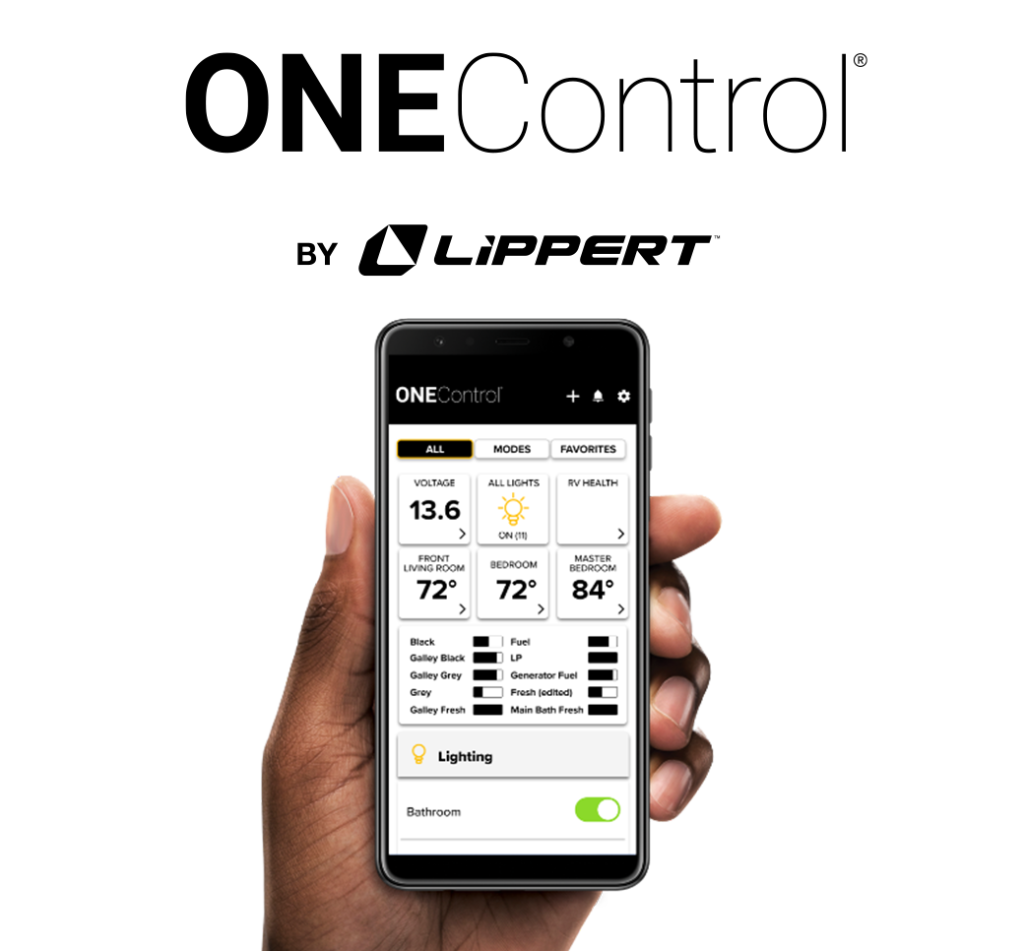 OneControl Smart RV Technology
OneControl technology lets you control and monitor your many RV systems, all from the unit's digital touchscreen or your smartphone.
Heads Up Monitoring
The Tire Linc 2.5" handheld display eliminates the need to use your phone to keep an eye on your tires while on the road. This touchscreen display allows for heads up monitoring of your tire pressure, temperature and wheel sensor battery status without any messy wires, making it perfect for keeping an eye on your vehicle's tires while driving.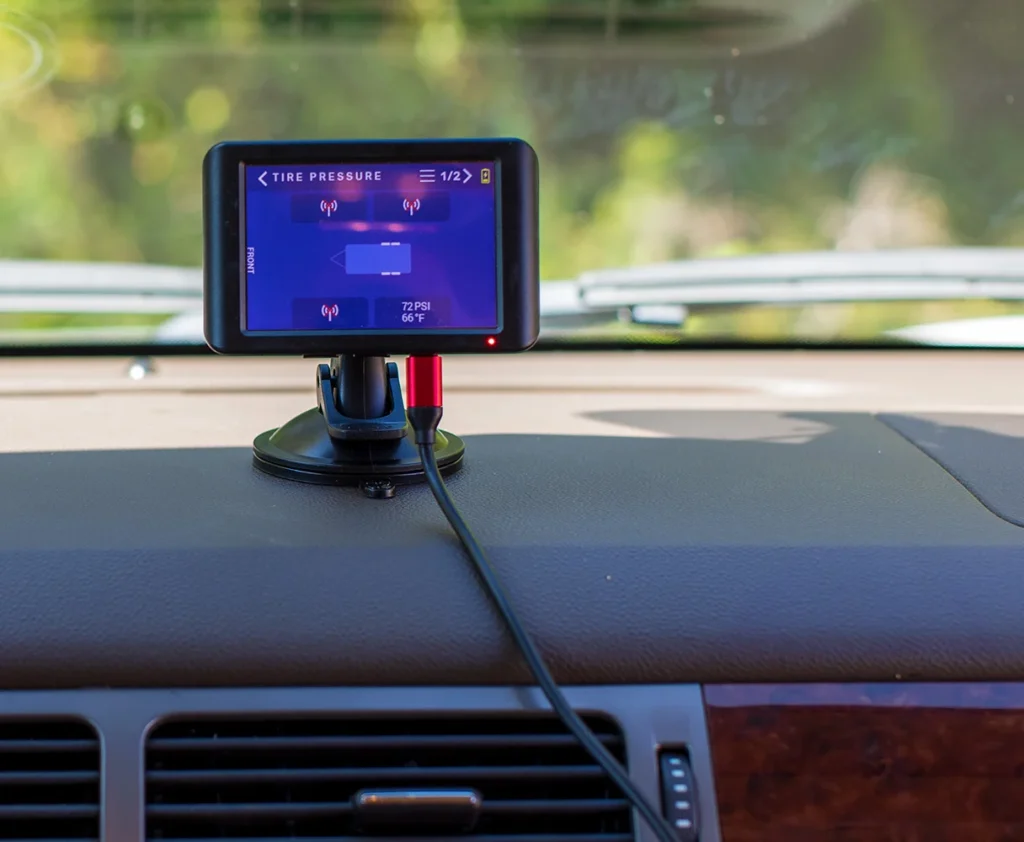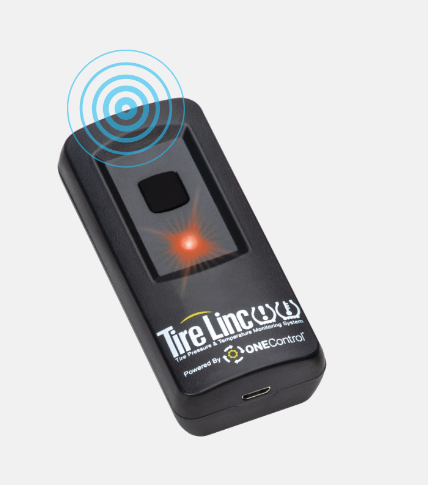 TireLinc® Alert Indicator
With the Tire Linc® Alert Indicator, you can receive audio and visual notifications when your tires are outside of their designated pressure or temperature ranges without the OneControl® app turned on.