Has your RV roof lived past its life expectancy? Let us make your RV roof look new again, it will help protect your RV from water damage!
LIMITED LIFETIME MATERIAL WARRANTY
UV RESISTANT – Will not chalk, crack, or peel, helps keep unit cool inside.
PERMANENTLY FLEXIBLE. Roof coating will remain permanently flexible.
WIDE RANGE OF APPLICATIONS – For use on RV, Motorhome, Fifth Wheel, Travel Trailer, Cargo Trailers, Horse Trailers and more. Can be applied to a variety of surfaces, including EPDM, TPO, PVC, Fiberglass or Aluminum roofs.
ROOF RENEWAL COATING SERVICE*
$2600 10'-17' $3000 18'-25' $3600 26'-33' $4000 34'-40'
Service does not include underneath roof air conditions or solar panels. (Additional labor will be required if requested to apply product underneath those areas.)
Perform deep cleaning of roof membrane and sealant surface.
Prep all sealants surfaces, includes minor touch up. (Additional labor will be required if roof joints and sealant need a complete roof reseal.)
Apply RV roof coating to roof surface to rebuild membrane surface in lieu of replacing rubber membrane.
Service: Includes all products, cleaners and shop supplies based of size. 
Please note: roof renew coating is designed to create a solid seamless membrane that helps seals, repairs and permanently protects RV roof against leaks, ponding water and the damaging effects of severe weather. Help reflect water from entering past the seams and joint surfaces. If the water is entering past the above items they may need to be removed and have the putty tape replaced to prevent water damage. *** (Additional labor maybe required for replacement of sun damaged items or putty tape failure.)

(BEFORE 90 DAYS)
CAL RV SPECIALISTS HAS A 90-DAY IN HOUSE WARRANTY ON THIS ABOVE SERVICE
A follow-up inspection is required within 90-days of the completed service. At that time, a free inspection will be performed. This is to ensure that the adhesives and sealants used in the reseal of your RV have remained in place from traveling, flex, vibration or hidden damage under moldings or joints. A no charge spot seal is included during this inspection if needed.
(AFTER 90 DAYS)
Exterior roof coating must be inspected and maintained every 90 days or as needed depending on weather conditions and usage. Even the finest materials will eventually dry out and lose their effectiveness. If any visible shrinkage, cracking or peeling, or any voids or missing sealant is evident these areas must be resealed immediately to prevent damage. California RV Specialists is not responsible for inspection or spot seals after the 90-day in house warranty period.
(AWNINGS & SLIDE TOPPERS)
Please note that vinyl awning fabrics tend to separate and come apart when being washed. This is more prevalent the older the fabric due to sun damage. California RV Specialists is not responsible for awning fabric damage that may incur from completing this service.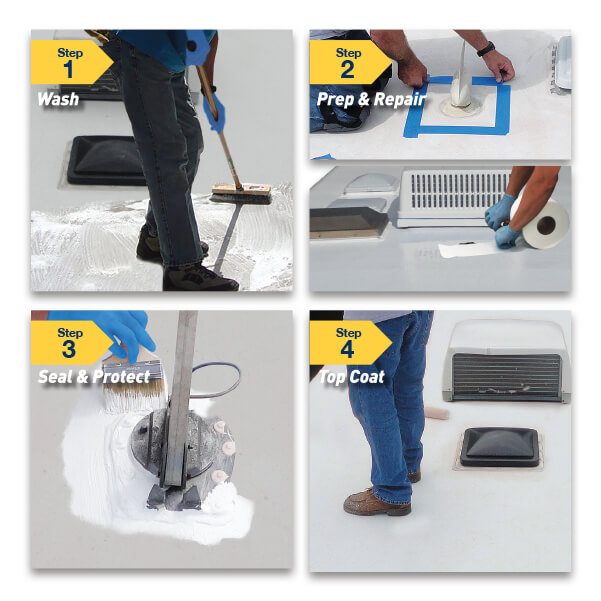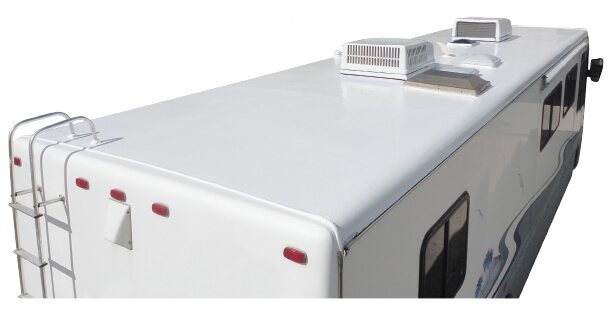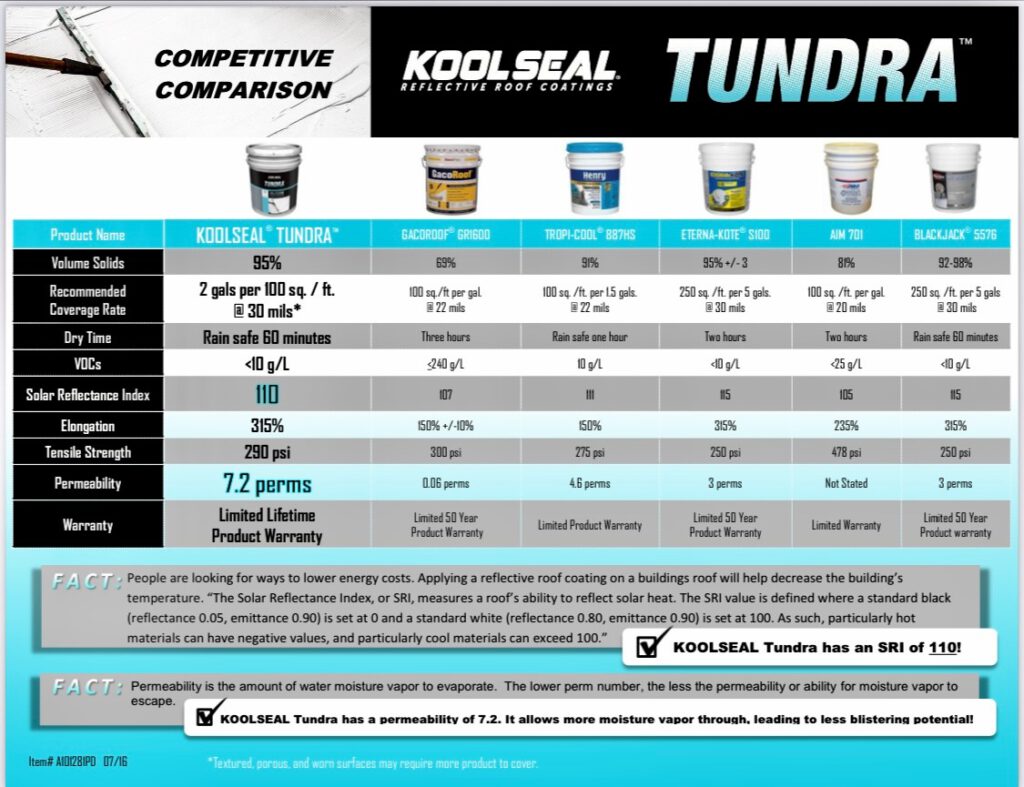 Others Competitors Brands