Cleaning the RV fresh water system might sound like a hassle. The last thing you want to do is have unhealthy water in your freshwater tank, water lines and faucets due to lack of sanitation. I always refer to the water tank as a dirty fish tank. Think of all the slime and bacteria growing in tank and water lines. Whenever you go camping you're getting water from a bunch of different sources. For example well water, private land or even city water all have different chemicals and minerals in them.
Cleaning Reminder & Why
Your RV's fresh water system needs to be properly cleaned at least once a year or every six months depending on use. The last thing anyone wants is a trip filled with illness due to unhealthy water. Cleaning dishes, washing your clothes, and showering can all effect your health. We have all at onetime cleaned a fish tank, think how nasty that was, right?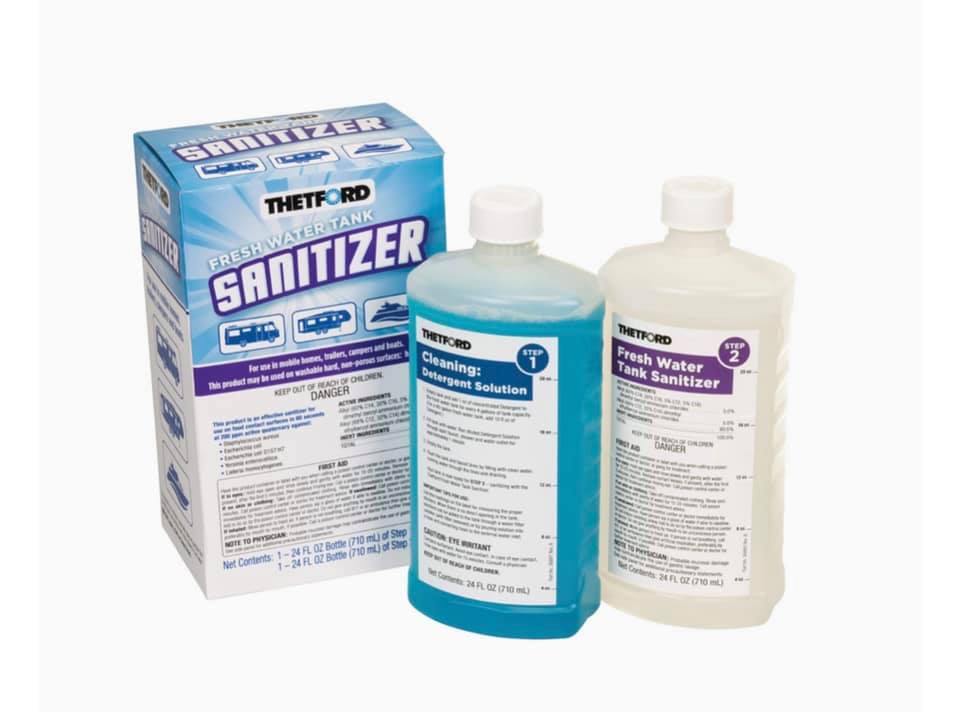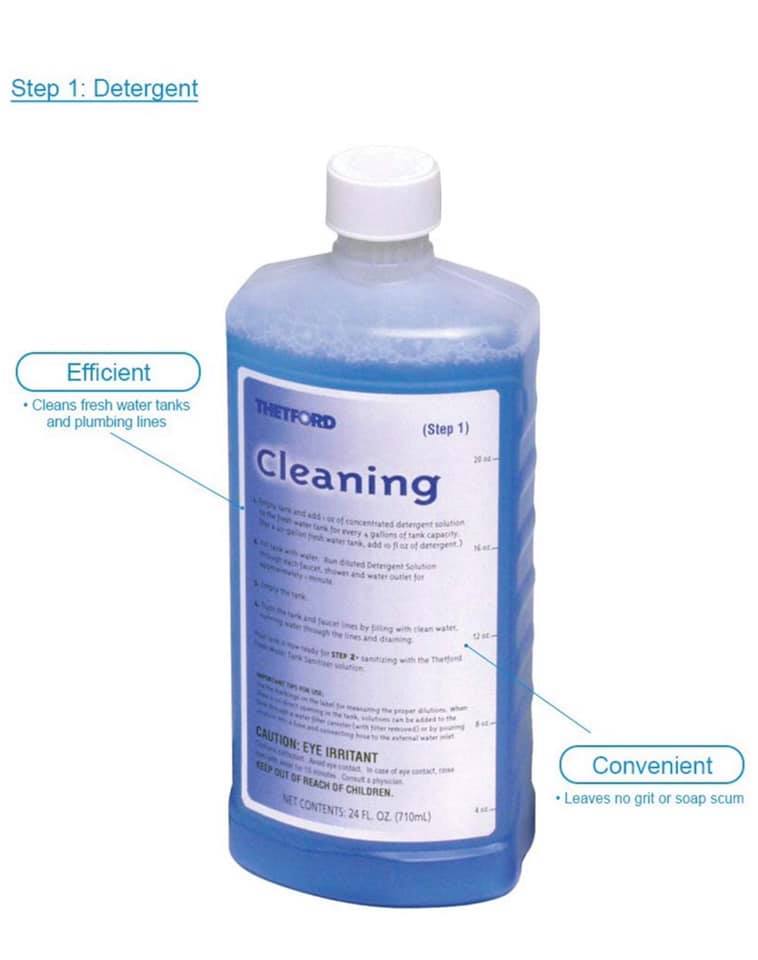 Cleans and sanitizes the inside of the freshwater tanks and the plumbing system.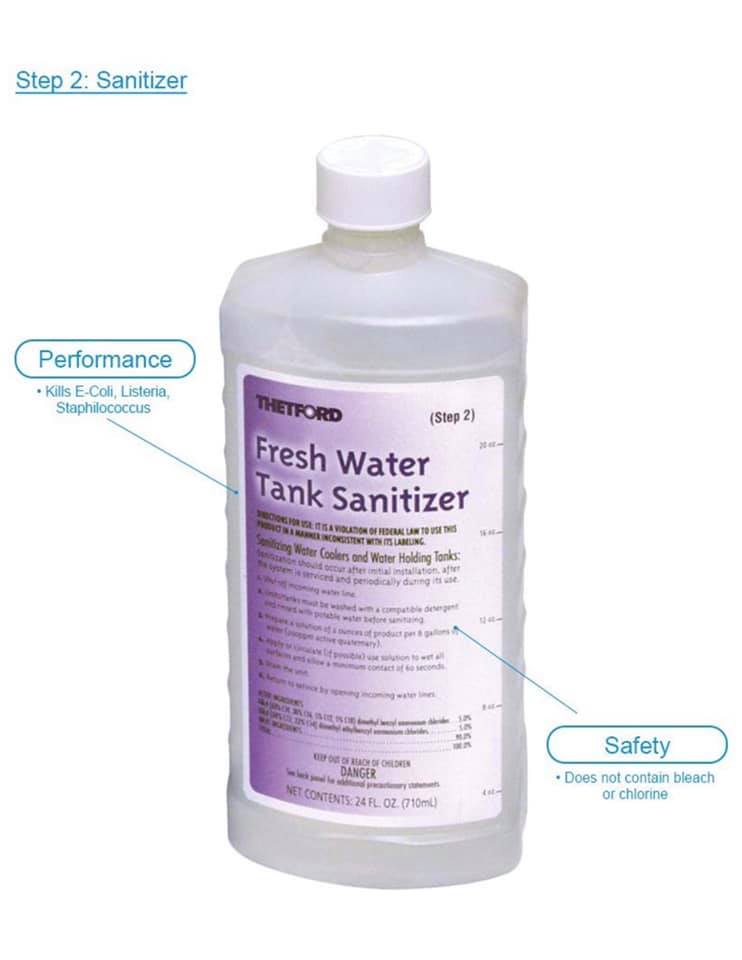 Kills 99% of the harmful bacteria, including Staphilococcus, E-Coli, Listeria, and other micro-organisms.
RV Fresh Water Service
It's simple to do, just take the time and do it. We don't want to see anyone unhealthy or unhappy.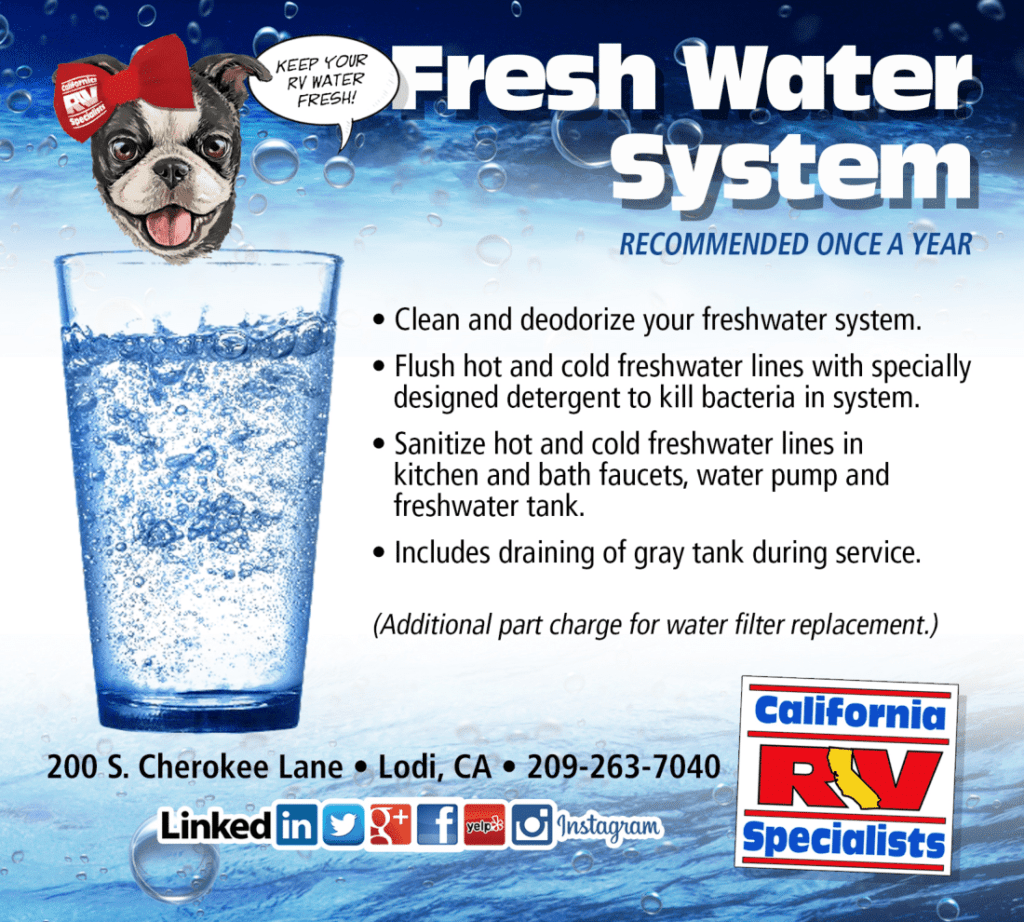 Step 1: Clean with the detergent
1. Empty the tank and add 1 ounce of concentrated detergent solution to the fresh water tank for every 4 gallons of tank capacity.
2. Fill the tank with water and run the diluted detergent through each faucet, shower, and water outlet for 1 minute or more.
3. Empty the tank and rinse the faucet lines and tank by running fresh water through them.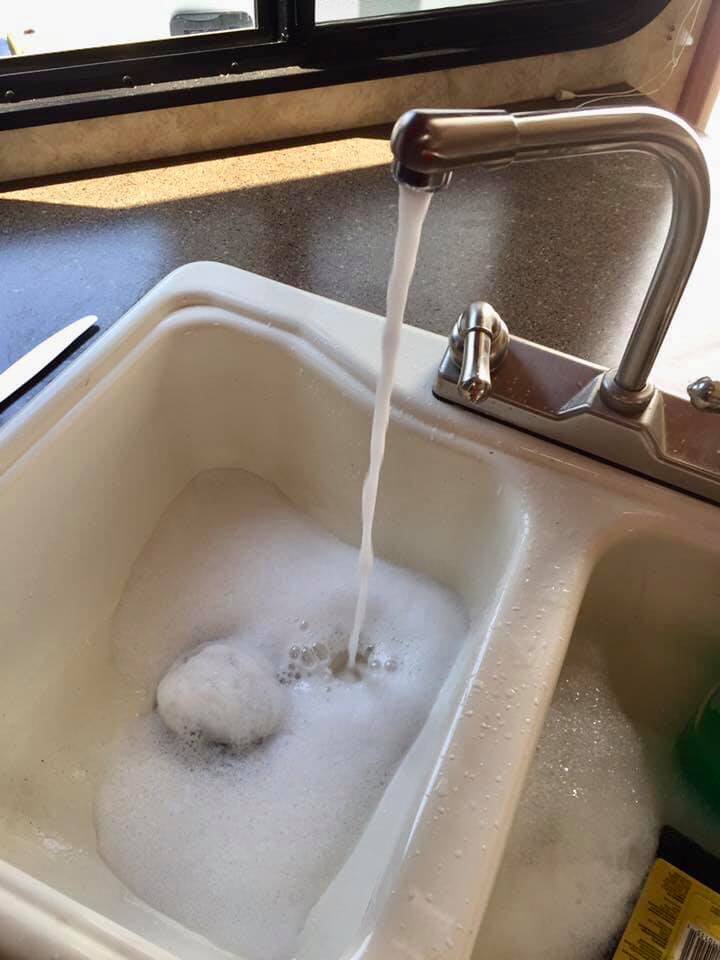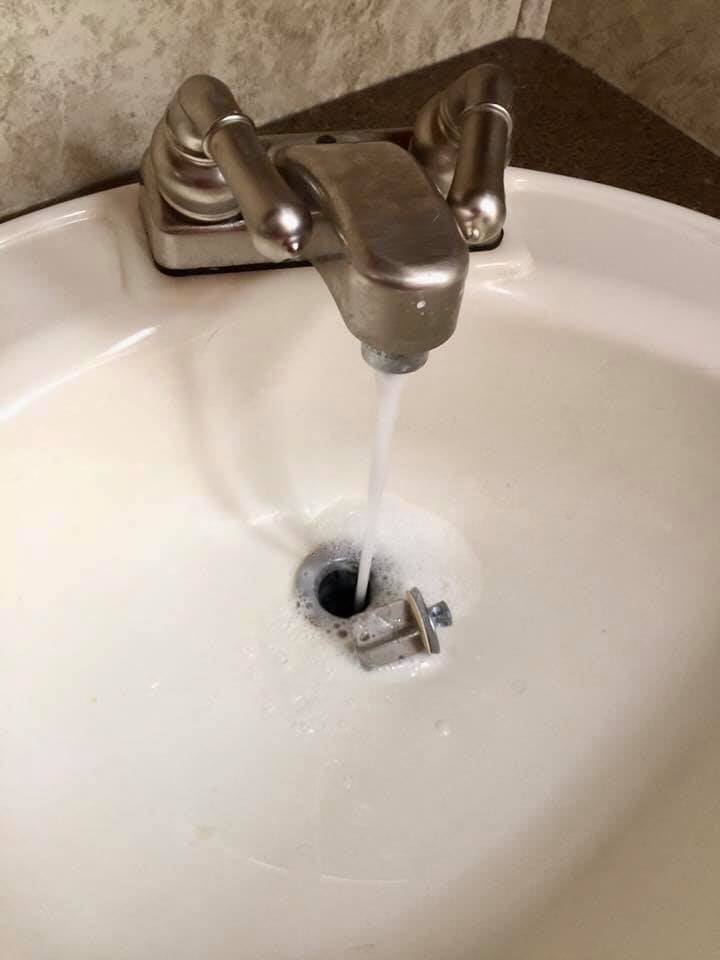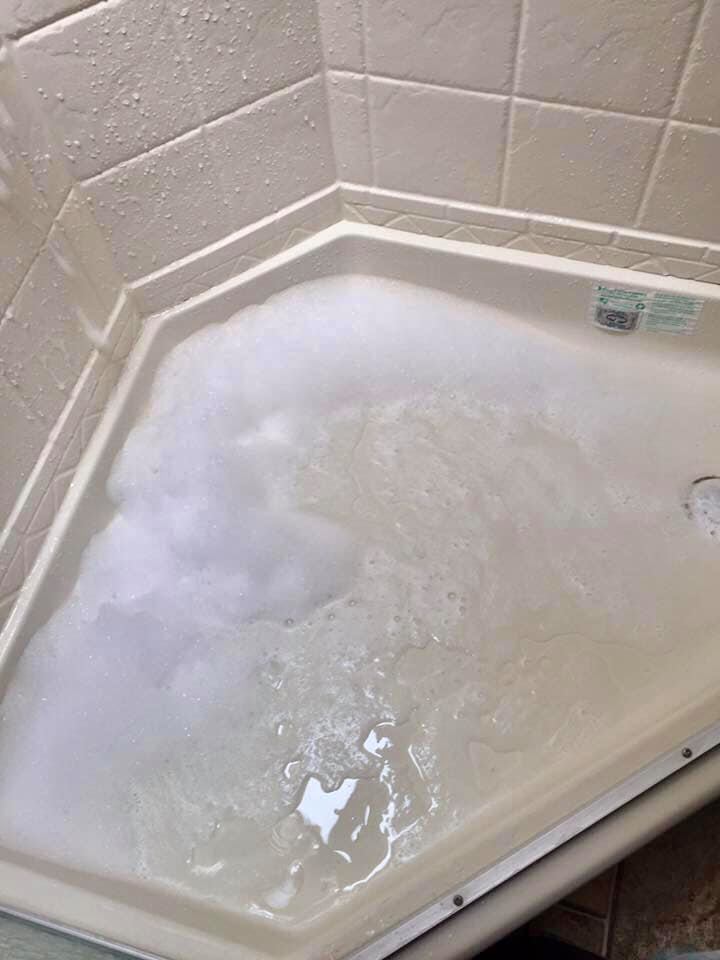 Step 2: Sanitize the water
1. Shut off incoming water line and prepare a solution of 2 ounces of product per 8 gallons of water.
2. Apply or circulate solution to wet all surfaces, allowing it a minimum contact of 60 seconds.
3. Drain the solution and return to service by reopening incoming water lines.
The treatment is effective even in hard water and will not leave grit or soap scum. Not a drinking water additive.