Are you looking for a trailer fifth wheel hitch? You have come to the perfect spot! We sell all top brands – B&W, Demco, PullRite, Curt, and Reese.
When it comes to towing a recreational vehicle it's important to have the right equipment to keep your family, and others safe on the road, especially those behind you!
California RV Specialists wants to express that safety is priority number one for us when it comes time to installation, repairs, inspections or services for RV 5th wheel hitches, brake controls, and more. Our technicians will make sure your vehicle is outfitted with the proper equipment to guarantee you have a safe towing experience.
HITCH FOR EVERY TRUCK – TURNOVERBALL – PUCKS – ISR RAILS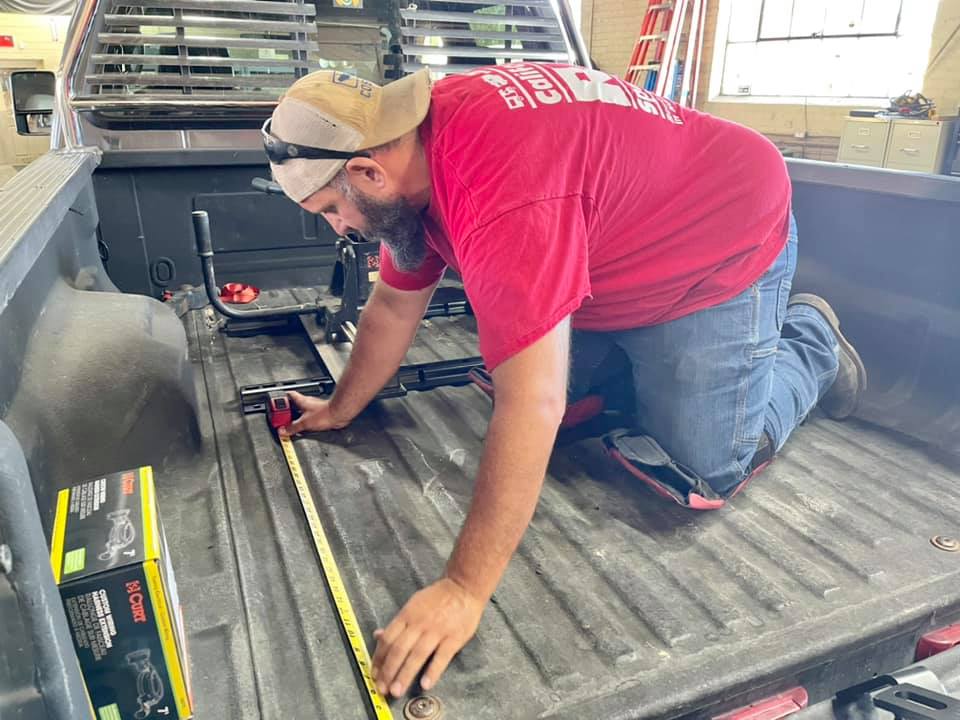 B&W TURNOVERBALL GOOSENECK HITCH
A hitch when you need it, a level bed when you don't.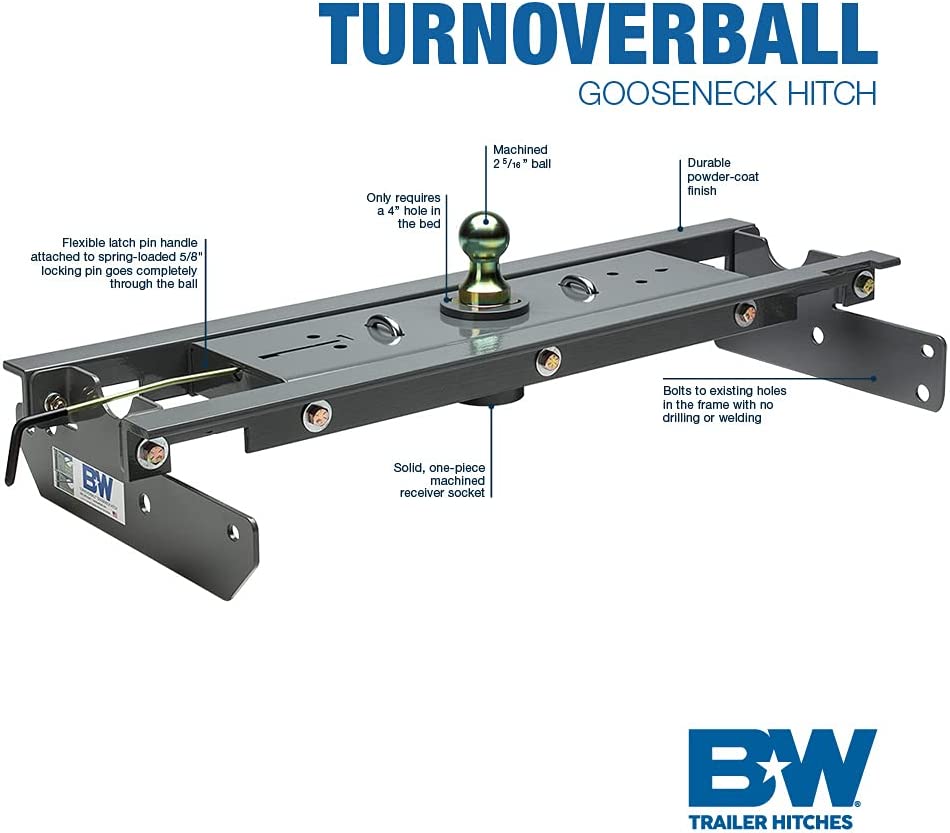 B&W PUCKS HITCH
If your bed looks like the accompanying photo – with four accessible holes (pucks) and a gooseneck in the middle – you have the puck system.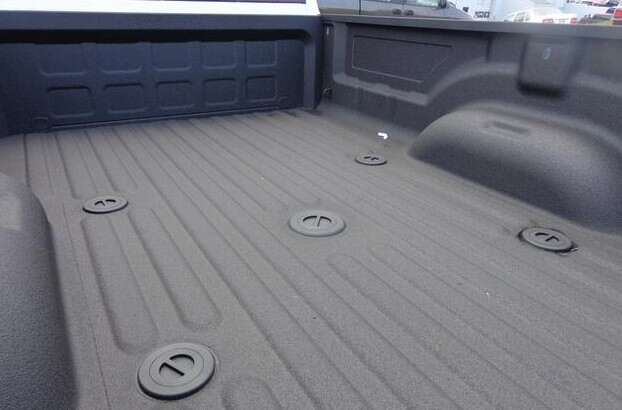 Puck system in pickup bed.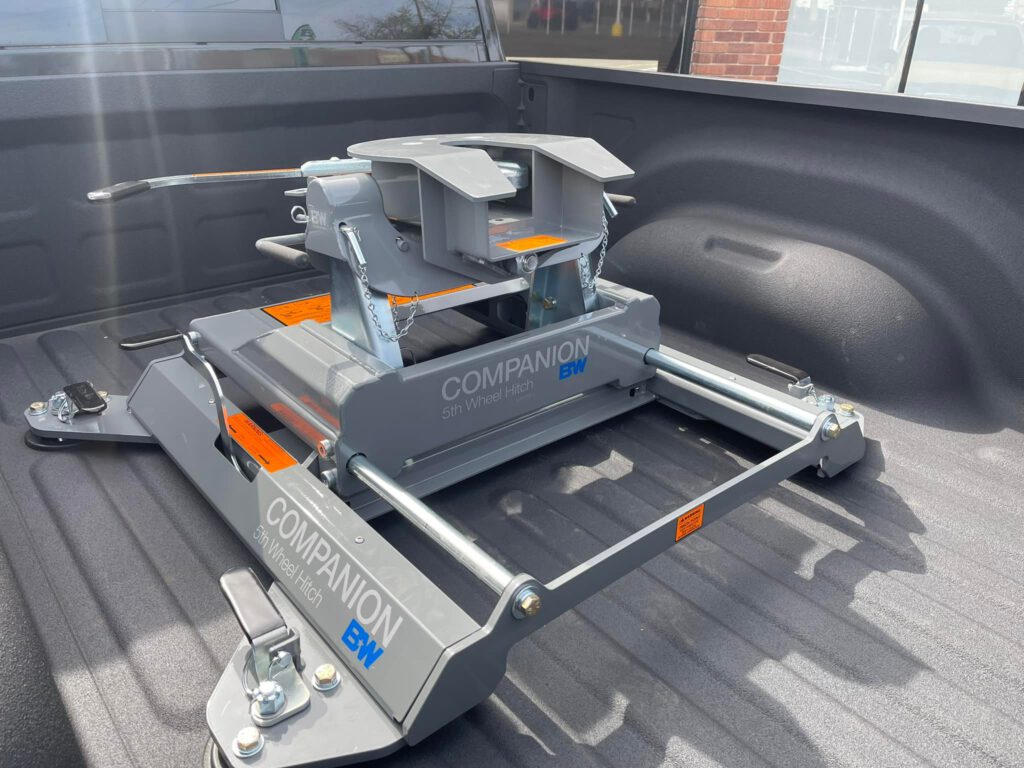 DEMCO HITCHES
Below is a couple hitches that we sell weekly offered by Demco.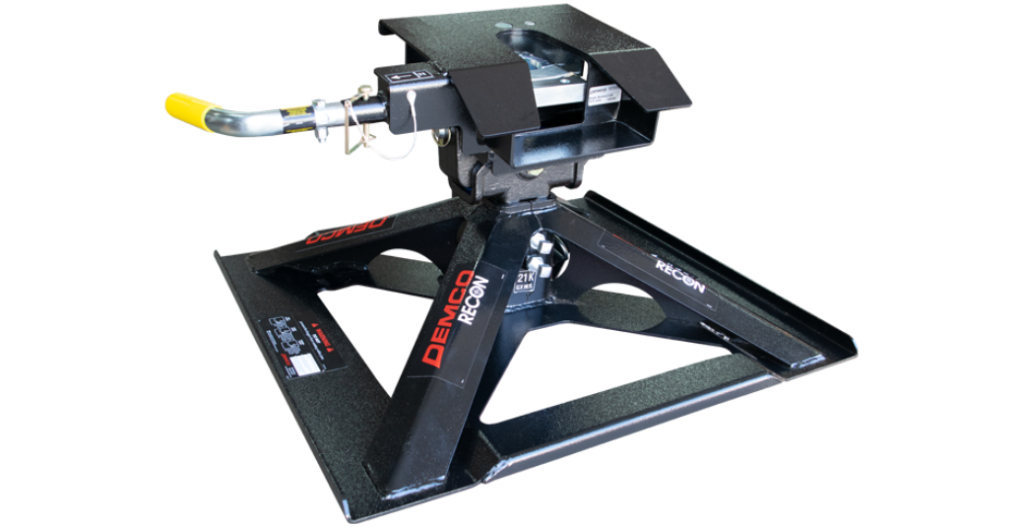 This is the Autoslide hitch perfect for short bed trucks! Ranges from 13k up to 21k.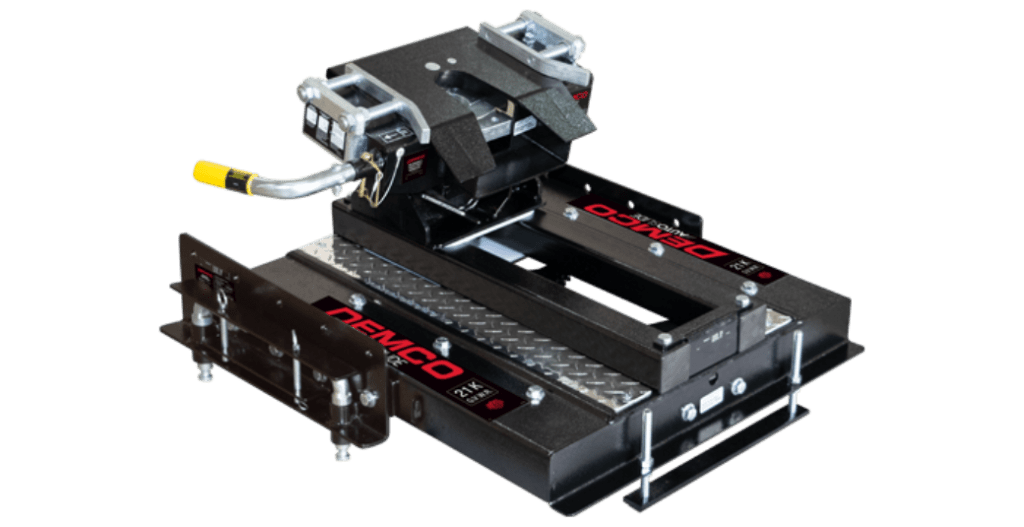 Autoslide – Automatic Sliding Hitch
With the Autoslide, you will have the peace of mind that comes with towing and not having to worry about cornering in tight spaces, getting in and out of the truck to pull a pin and manually slide the hitch! The Autoslide utilizes Double Pivot Head Technology to make hooking up and disconnecting safe and easy. Polyurethane bumbers integrated in to the head of the hitch also eliminate any noise from the hitch when towing.
The Autoslide automatic sliding hitch is designed for short bed trucks to give additional clearance between the truck's cab and the trailer during turning maneuvers.
The B&W Patriot Fifth Wheel Hitch for sale is designed to be less expensive and a lighter weight alternative to its big brother the Companion, without skimping on the hitch.
Cast wrap around jaws

Cam action latching handle

Polyurethane bushings

Side to side dampening

Fits industry standard mounting rails

Fully articulating head allowing front to back and side to side pivoting

Four vertical adjustments from 16" to 19"

4" of front to back adjustment

Easy to reach cam action handle

Fits all standard mounting rails

16,000 lbs GTW

4,000 lbs VTW

Made In America by Real Americans