Get the strongest RV TV Antenna & WiFi Booster on the market! Everything these days is all going toward streaming, this system gives you TV antenna and internet that allows you to connect up to 140 devices! If it's was any stronger you would need a FCC license for it…
– Free Wifi from nearby locals from up to 1.5 miles away.
– Example: campground, Starbucks, McDonald's, ect.
– Gives you the abilities to have up to 140 devices connected.
– Weak phone cell signal? This gives you the ability to call out and text over the internet In bad cellular signal areas.
– Boosts Wifi signal at campground.
– If you go somewhere there is no internet, turn on your gateway router on and make Wifi and enjoy internet where every you go.
– Pay cause you go, no contract. Month to month plans.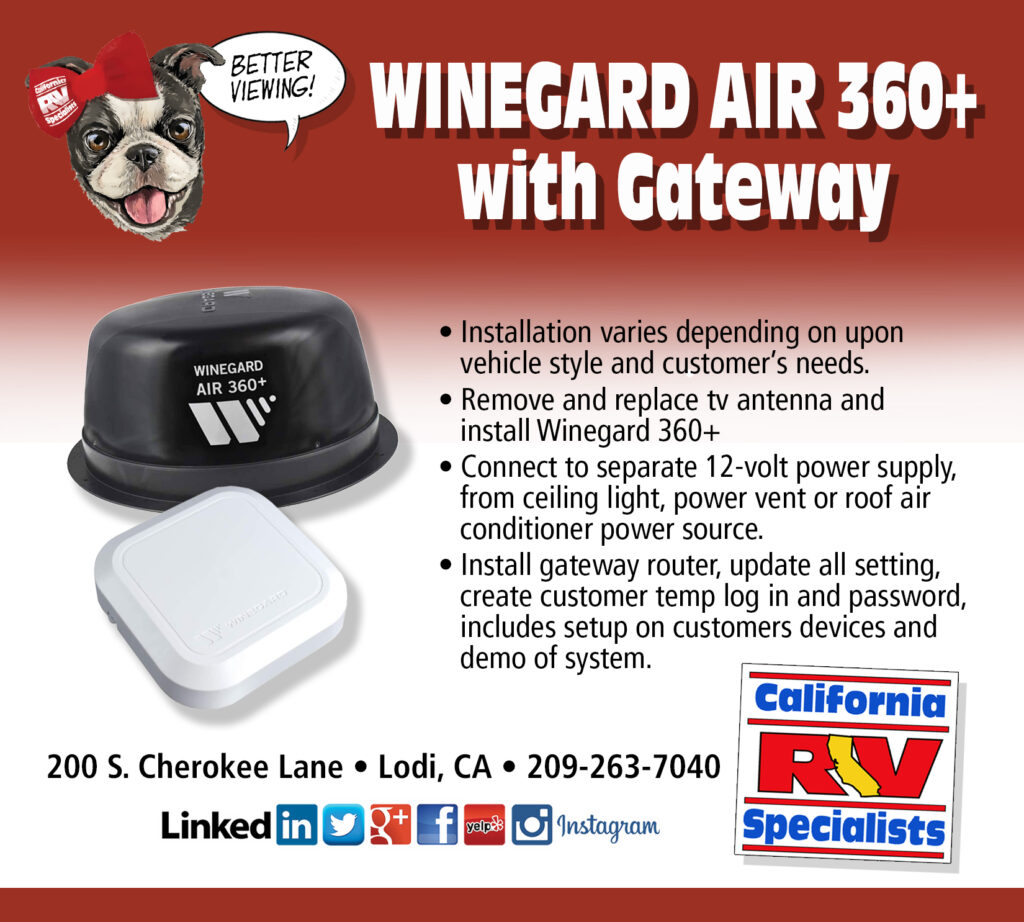 What does a winegard Air 360 do?
AIR 360+ revolutionizes the omnidirectional field by providing powerful performance with 360° signal reception. The AIR 360+ can receive VHF/UHF/FM frequencies while parked. Upgrade this Internet ready device with the Winegard Gateway for 4G LTE & Wi-Fi capabilities.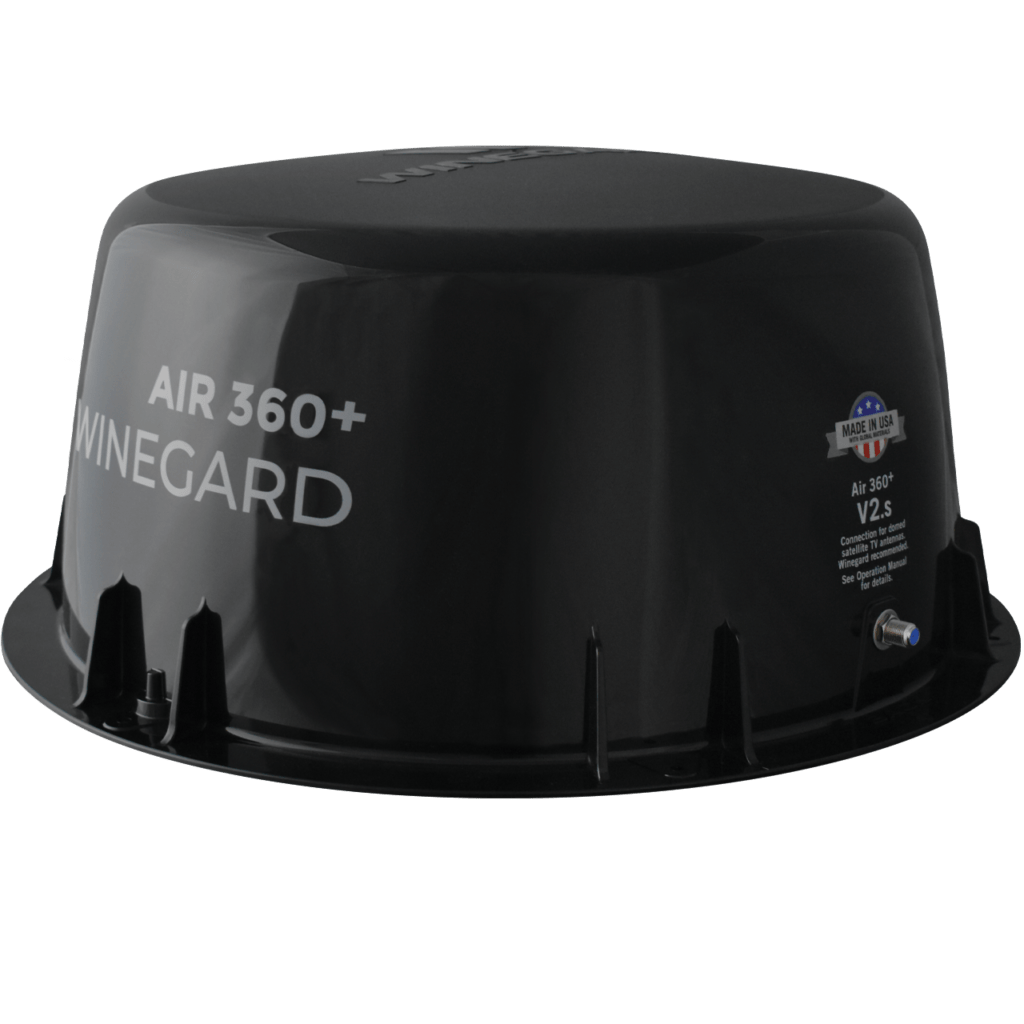 Optional Gateway 4G LTE WiFi Router
Take your AIR 360+ to the next level in Internet connectivity with the Winegard Gateway, which activates preinstalled 4G LTE, WiFi, and GPS antennas in the AIR 360+. This simple DIY add-on easily installs under the cap (on ceiling) or under the AIR 360+ dome (on RV roof).
The Gateway's high-performance 4G LTE antennas provide reliable Internet access both while parked and while traveling down the road.
Certified to work with existing AT&T and Verizon plans, you can also choose from Winegard FreedomGO data plans ranging from 1 GB to 20 GB.