We specialize in repairing and replacing awnings and slide topper fabrics. Let us help you upgrade from a variety of manual and power RV awnings, slide toppers, screen rooms and LED lighting.
Putting an awning on your RV is the best way to create an area outside of the RV covered in shade. Additional it helps to protect you from heat and the harsh rays of the sun but from other elements as well, such as snow and rain.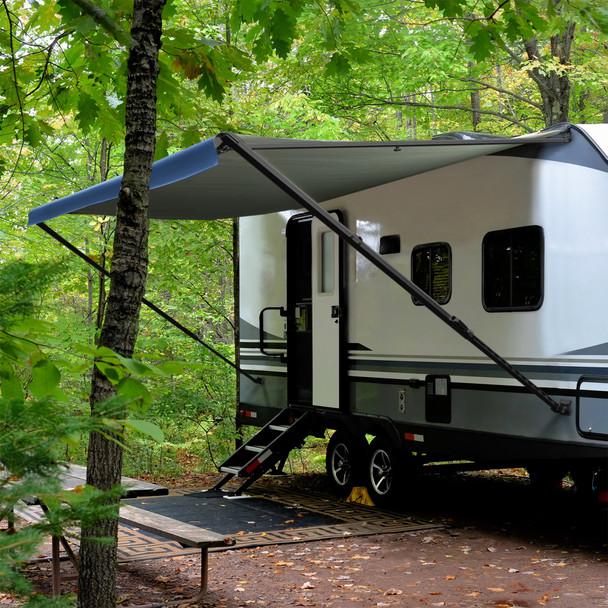 Slide toppers are very beneficial to your RV slide toppers keep the room temperature door as well as keeping debris off the slide out roof that will damage the seals. Tree branches, acorns etc will get caught in between the slide roof and the seals tearing the seals and adding costly repairs.
RV Slide Out Topper Awnings
Here at California RV Specialists we provide awning fabric replacements, hardware replacements, Installs and upgrades of awnings, power awnings and slide toppers. The 3 big leaders in the RV industry for awnings are Lippert Components, Dometic and Carefree of Colorado. Below we will list a few of the top models from each company.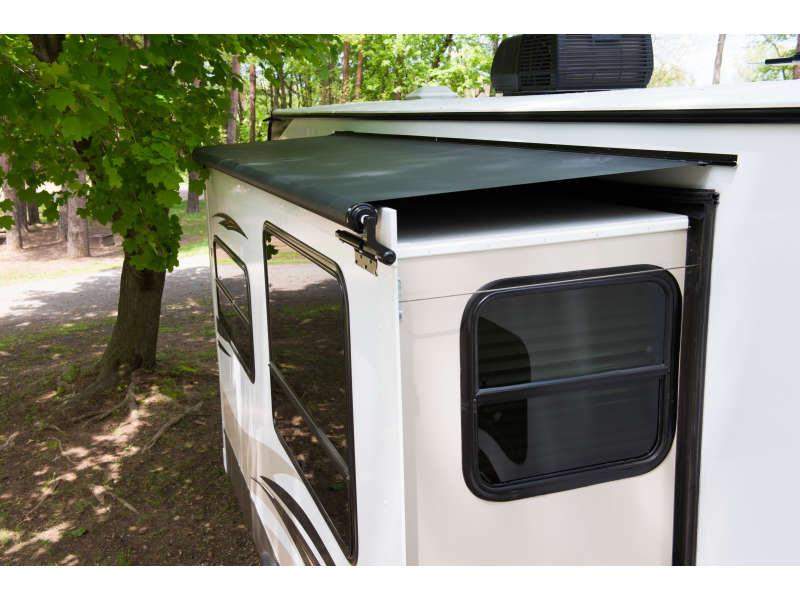 Solera Slide Toppers by Lippert
Attractive and economical protection for your slide-out
Full coverage over the slide-out roof and the RV sidewall slide-out opening
Fits slides ranging from 66″ to 192″ long and extending up to 42″
Comes complete with awning rail and all mounting brackets
Choose from multiple vinyl fabric colors
Cost-effective alternative to other slide-out awnings
Permanently attached to the slide rooms; retracts/extends with slide-out
---