RV refrigerators have different maintenance requirements than home refrigerators. House models simply sit, whereas motorhome, fifth wheel, or travel trailer refrigerators must endure a strenuous existence of regular jostling, periods without consistent cooling and out-of-level situations.
In addition, environmental factors such as high ambient temperatures combined with dust, dirt and rust truly challenge the operation of any absorption-type refrigerator throughout its service life. These combined stress points and other mechanical considerations make it important to service RV refrigerators annually.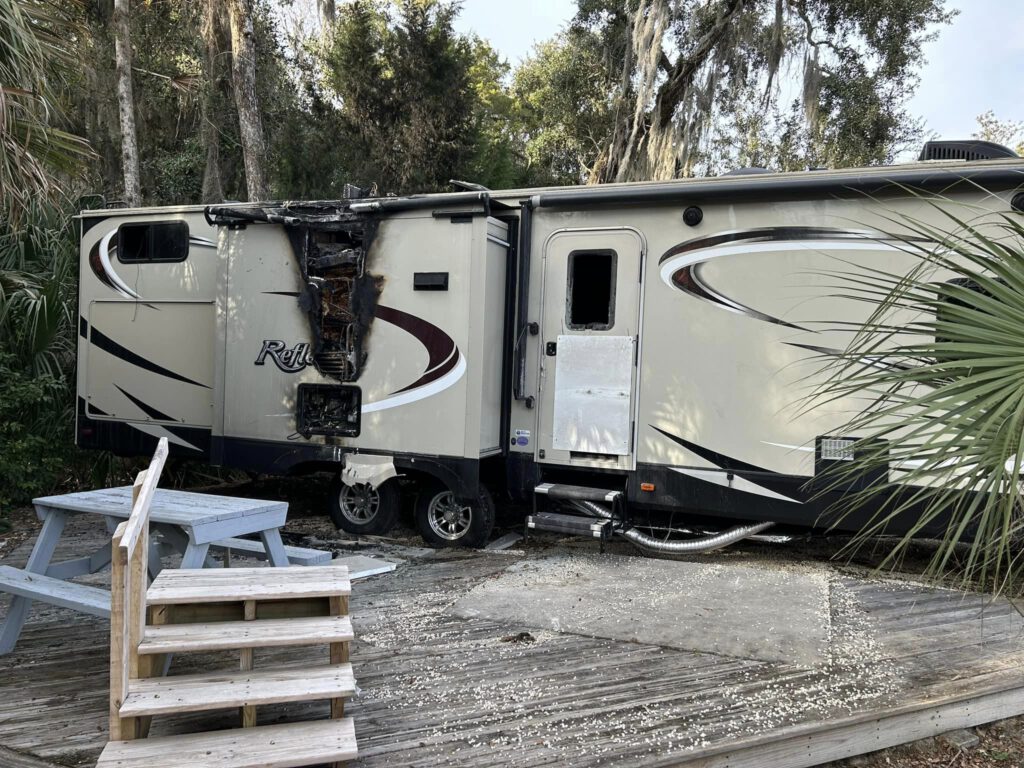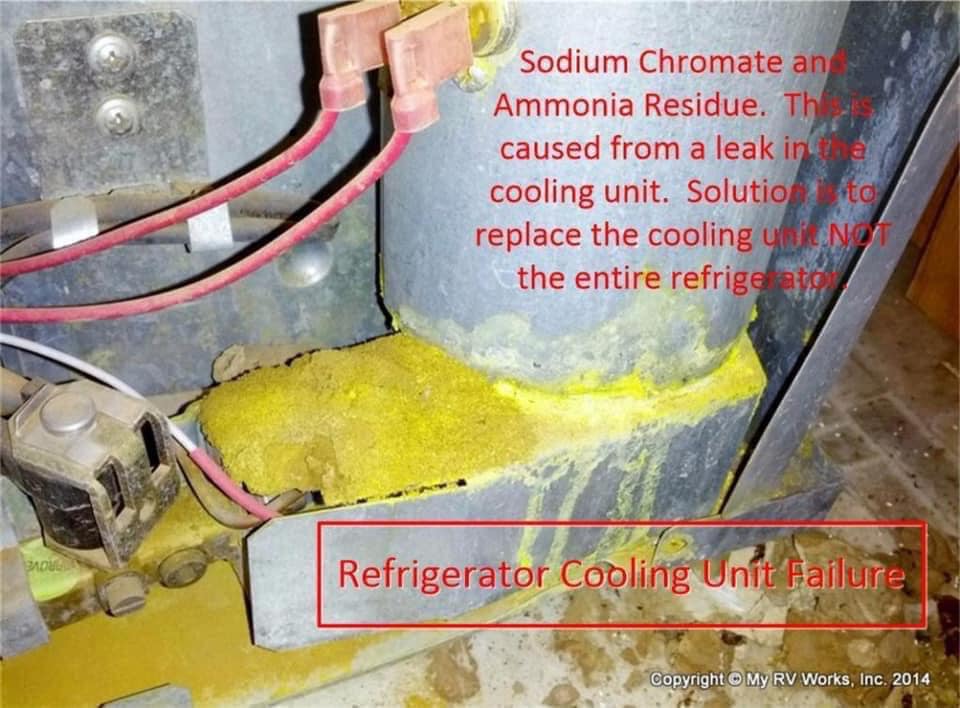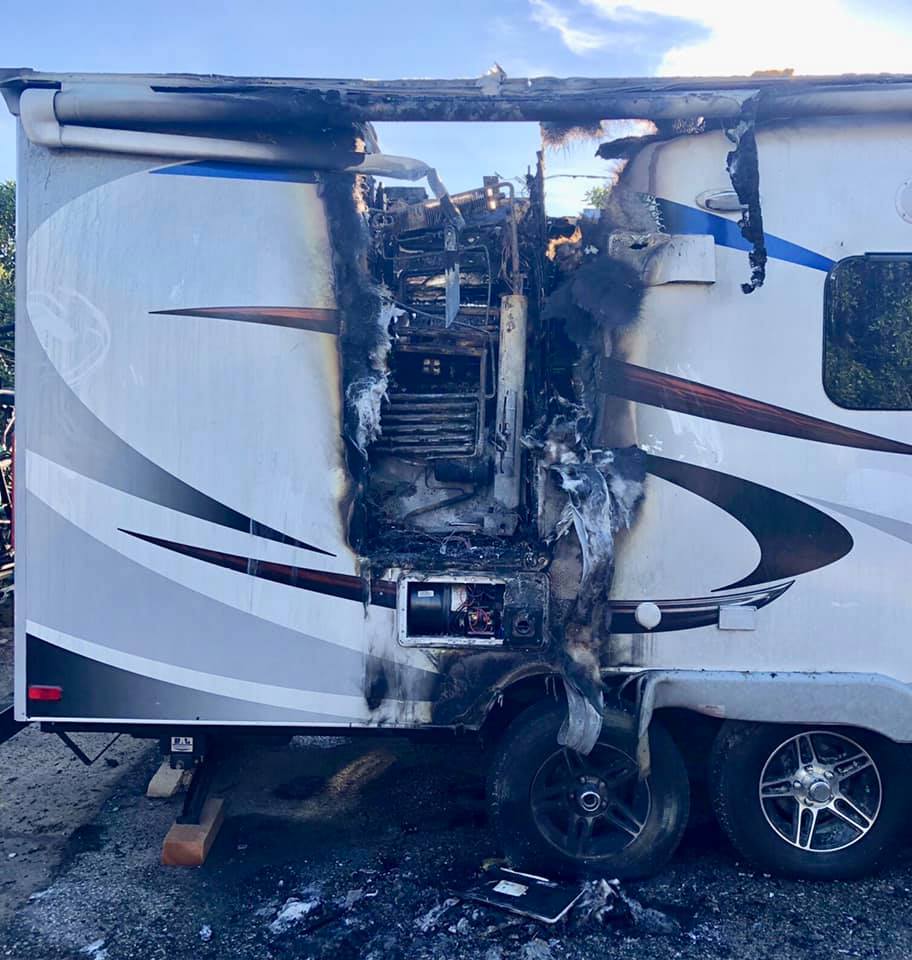 REFRIGERATOR SERVICE ………………… $175
RECOMMENDED EVERY 12 MONTHS
Check over all operation of refrigerator in all moods.
Inspect exterior venting on sidewall and roof.
Clean pilot, ignitor, and burner tube assembly.
Clean nests, bugs, webs, and debris from exterior sidewall vent service door.
Perform leak test of LP gas supply line.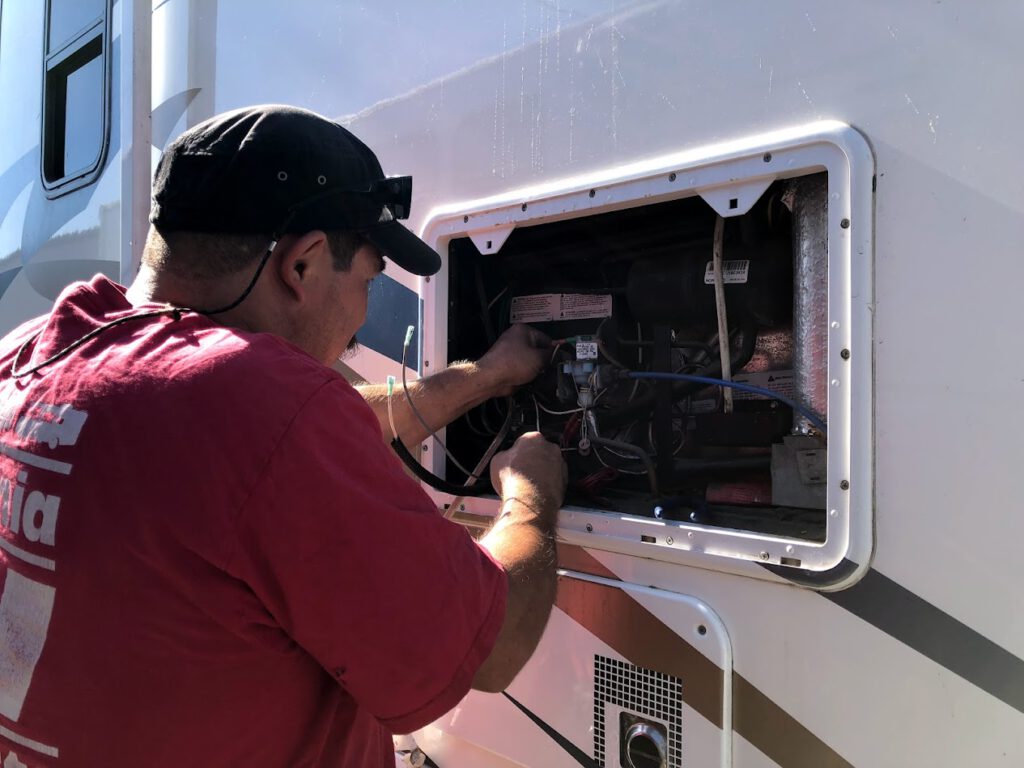 ---
---
An RV refrigerator works by absorption and a chemical reaction between ammonia, water, and hydrogen. The ammonia is heated then goes through an evaporation and condensation process which causes the cooling effect of the fridge. The ammonia is heated either by a propane flame or electric element.