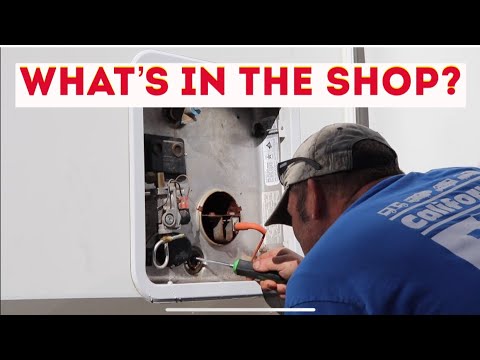 Spiders, mud wasps, and other insects can build nests in the burner tube. This will cause poor combustion, delayed ignition or ignition outside combustion tube. To insure the best performance of your water heater and add to the life of the tank, periodically drain and flush the water heater tank. Before
long term storage or freezing weather drain and flush the tank.
Check operation of water heater.
Clean pilot, ignitor, and burner assembly.
Clean nests, bugs, webs, and debris from service door.
Drain and flush water heater tank.
Check operation of pop off valve.
Check drain plug or anode rod condition.
Service $175
(Additional part charges will apply for Atwood drain plugs or Suburban anode rod if needed during service.)