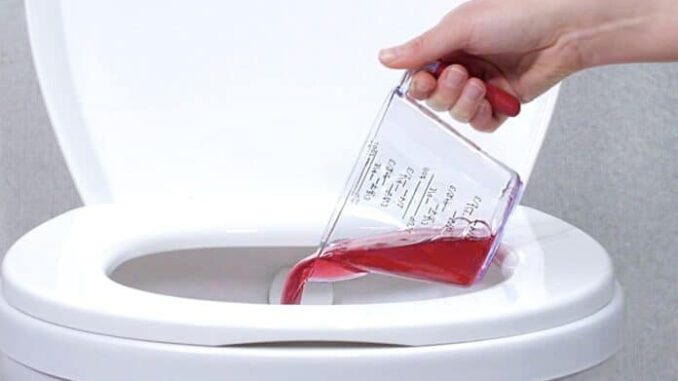 Let me introduce you to the RV product of the week. Has anyone ever talked to you about adding a RV drain valve lubricant by Thetford into your black or gray tank system? This is something you should be doing to protect your dump valves!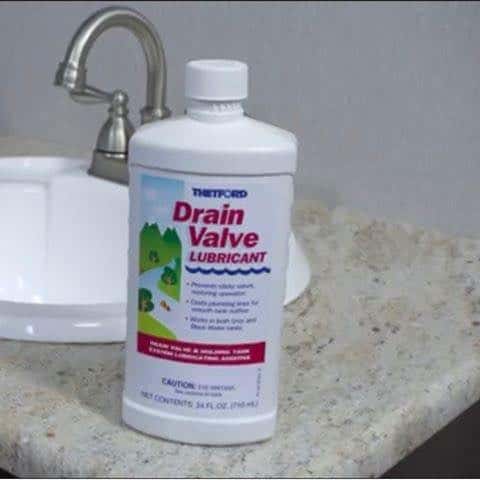 This is a water-soluble additive that lubricates holding tank systems and drain valves and coats plumbing lines for complete outflow of tank contents. It works in both your toilet and sink/shower waste holding tanks. It's also non-staining.
Thetford's Drain Valve Lubricant is specially formulated to lubricate all waste treatment systems. The 100% biodegradable liquid works with both black and gray water tanks, on RVs or boats.
Advertisement/Affiliate
It coats plumbing lines, preventing sticky valves and restoring the smooth operation of waste evacuation. This is especially recommended for those with cable dump valves, which are enclosed in the underbelly and harder to replace.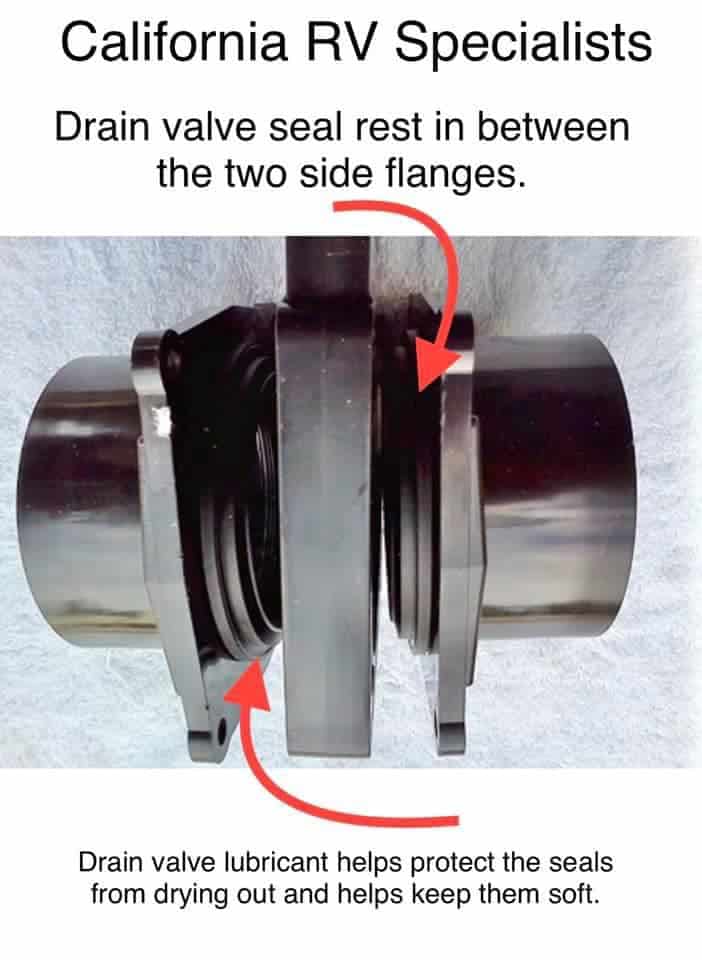 Key features:
VERSATILITY: Thetford's Drain Valve Lubricant is specially crafted to suit drain valves in RVs and boats.
EFFICIENCY: Provides a protective coating to plumbing lines, ensuring a thorough and unobstructed flow of tank contents, preventing the adherence of debris to tanks and drain lines.
EASE OF USE: Ensures smooth operation by preventing sticky valves, making the emptying process hassle-free.
CONVENIENCE: Formulated to work effectively with both gray and black water tanks.
ENVIRONMENTAL FRIENDLINESS: The Drain Valve Lubricant is entirely biodegradable and poses no harm to waste treatment systems.
Advertisement/Affiliate
Join me in this video as I explain more in detail about the product.
DIY product links:
Make sure you check out our website, California RV Specialists, and their YouTube channel for more helpful information, and see our published articles on RVtravel.com and other social media pages.