California RV Specialists loves installing and updating RV electronics! Over the years we have installed 100s of flat-screens in RVs that have old tube CRT type television sets.
Besides removing a dangerous and heavy out-dated set, you get the beauty of a larger screen in full HDTV.
California RV Specialists will remove your old TV set and get you updated! We also can update other electronics as well: video switcher, antenna, satellite dish, WiFi and internet etc.
We can make the system as simple as you like. And if you want – the skies the limit.
Don't trade your RV just because it has an old TV, let California RV Specialists make it better than a new coach with the latest technology, contact us to schedule a consultation.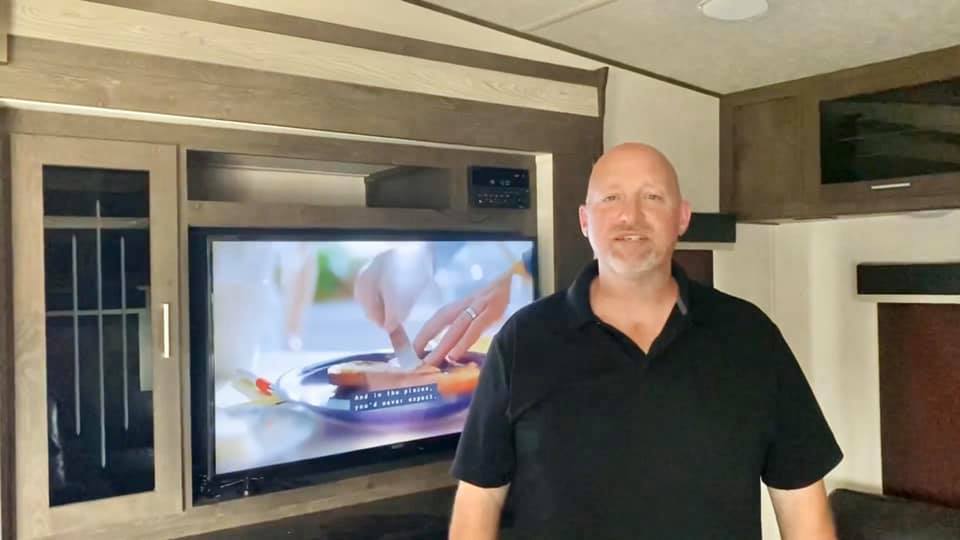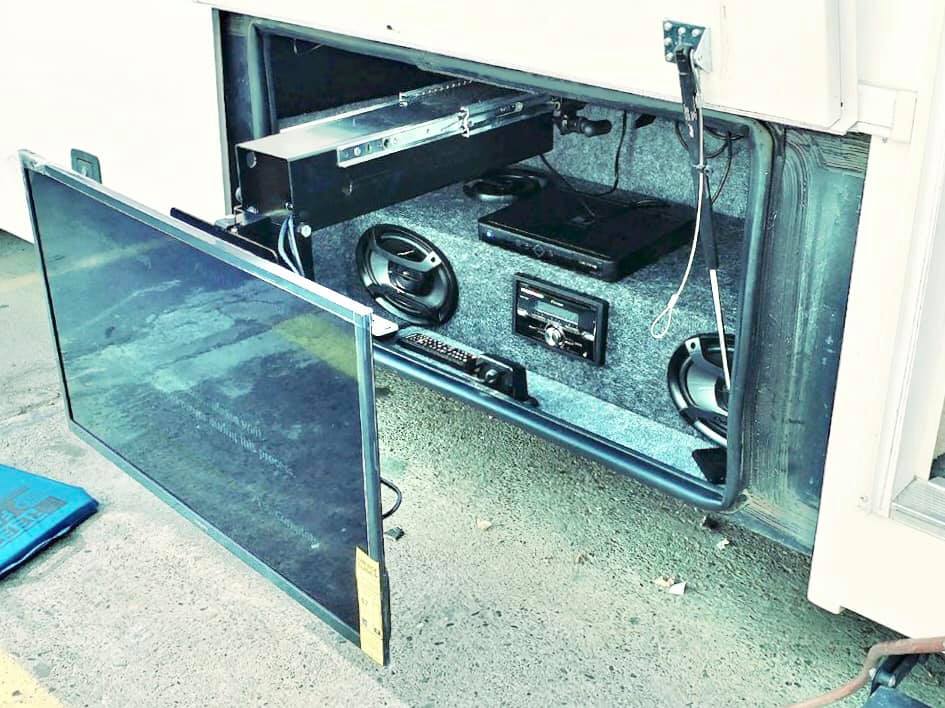 Compartment TV and Electronics Upgrades
Never miss your favorite show again! Outdoor TVs can be a lot of fun – gather the family or friends for a sports game or award show.