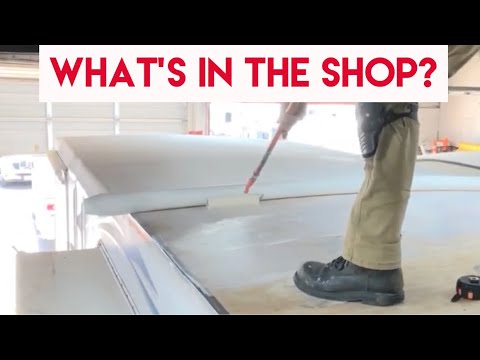 Let this post be your reminder to keep up on RV's routine maintenance, especially when concerning your RV roof. This includes your RV roof sealants, side seams and RV insert moldings at the roof line. The below videos shows the dangers of not keeping up on RV routine maintenance.
Watch this video for tips on what to check on your roof
Check out this trailer roof replacement from start to finish! This is one of the worst roofs we have seen as the roof literally is scooped away in pieces. Dustin and Dave share their best practices.
DIY Products
There are the products my technicians use on a repair like this:
More from Dustin
Dustin owns and operates California RV Specialists, an independent RV repair shop located in Lodi, CA. He thrives on sharing his knowledge and enthusiasm of RV repair and maintenance with his team, customers, and virtual friends.
Make sure you check out our website, California RV Specialists, and their YouTube channel for more helpful information, and see our published articles on RVtravel.com and other social media pages.
Dustin proudly operates the business alongside his wife, Ashley; but the true pair that run the show are their Boston Terriers, Arvie and Hitch.