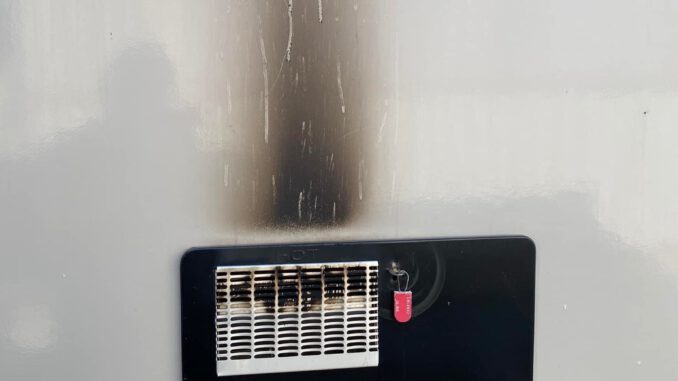 An owner in one of my RV Facebook groups asked, "any idea what caused this?" to my RV water heater.
This is caused by something getting into the burner chamber and causing it to incorrectly burn.
It's important to know what you own!
Check out my helpful pictures to know your water heater basics:
– Know your water heater brand.
– Know where to locate your model and serial number.
– Identify basic water heater parts.
It's a good idea to take pictures of your appliance model and serial numbers and send them to yourself. This information is very important for you to get any replacement parts if needed.
This could have burnt the unit to the ground! Could be at your house or your favorite campground! Make sure to follow the manufacturer recommendations for all your appliance services.
Make sure you check out Dustin's website, California RV Specialists, and their YouTube channel for more helpful information, and see our published articles on RVtravel.com and other social media pages.
Thank you,
Dustin