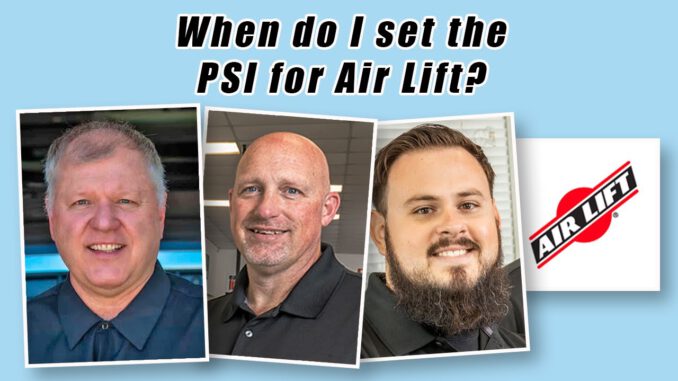 If you have questions, we have answers! Join us LIVE every Wednesday at 4 p.m. PST for Talkin' RV Tech.
Here is a clip from one of our recent shows where one of our viewers asked when they set the Air Lift PSI (pounds per square inch) when connecting to their fifth wheel hitch.
What is the Air Lift LoadLifter 5000?
The Air Lift LoadLifter 5000 is a type of air suspension kit designed for use on pickup trucks and other vehicles that tow heavy loads. The kit includes airbags that are installed between the vehicle's frame and suspension, allowing the user to adjust the air pressure in the bags to level the vehicle and improve weight distribution when towing. This can help to improve the vehicle's stability and handling, as well as reduce wear on the tires and suspension components.
Advertisement/Affiliate
The LoadLifter 5000 is designed for use with loads of up to 5,000 lbs. It comes with a wireless remote control that allows the user to easily adjust the air pressure while towing. The kit includes airbags, air lines, fittings, and a wireless control unit. For more information on this product, visit the Air Lift website.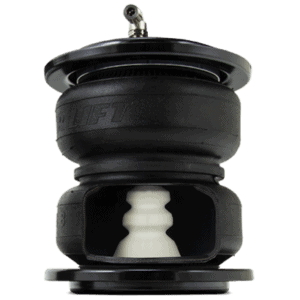 Using the Air Lift LoadLifter 5000
The Air Lift PSI should be set based on the weight of the load on the hitch. The manufacturer's instructions should provide guidance on the appropriate PSI range for different load weights. It is important to note that the PSI should be set when the vehicle and trailer are loaded and ready to tow, as the weight distribution can change during the towing process. Additionally, the PSI should be checked and adjusted as needed while towing to ensure optimal weight distribution and stability. It is also important to follow the manufacturer's recommended guidelines for inflation, as over-inflation can damage the system and under-inflation can lead to unsafe towing conditions.
Air Lift Support
LoadLifter 5000 Air Suspension
Make sure you look your correct kit up that you need, these are just some examples.
More from Dustin
Read more of Dustin's articles here.
Dustin owns and operates California RV Specialists, an independent RV repair shop located in Lodi, CA. He thrives on sharing his knowledge and enthusiasm of RV repair and maintenance with his team, customers, and virtual friends.
Be sure to check out his YouTube channel where he shares what's going on in the shop and the product offerings in the store. Dustin is also very active on Facebook. Join his group, RV Repairs and Tips – What's in the shop!
Dustin proudly operates the business alongside his wife, Ashley; but the true pair that run the show are their Boston Terriers, Arvie and Hitch.