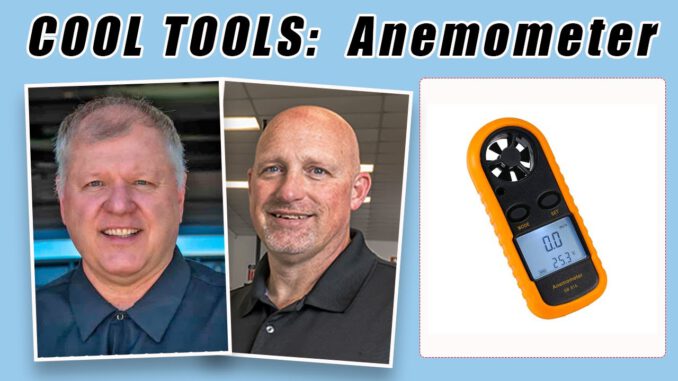 Every Wednesday we meet for a livestream called Talkin' RV Tech. We not only answer technical questions, but we also share what we like to call "cool tools." These are tools and gadgets that we actually use! We also believe they will be helpful to you.
This clip shows one of our latest shares, an anemometer.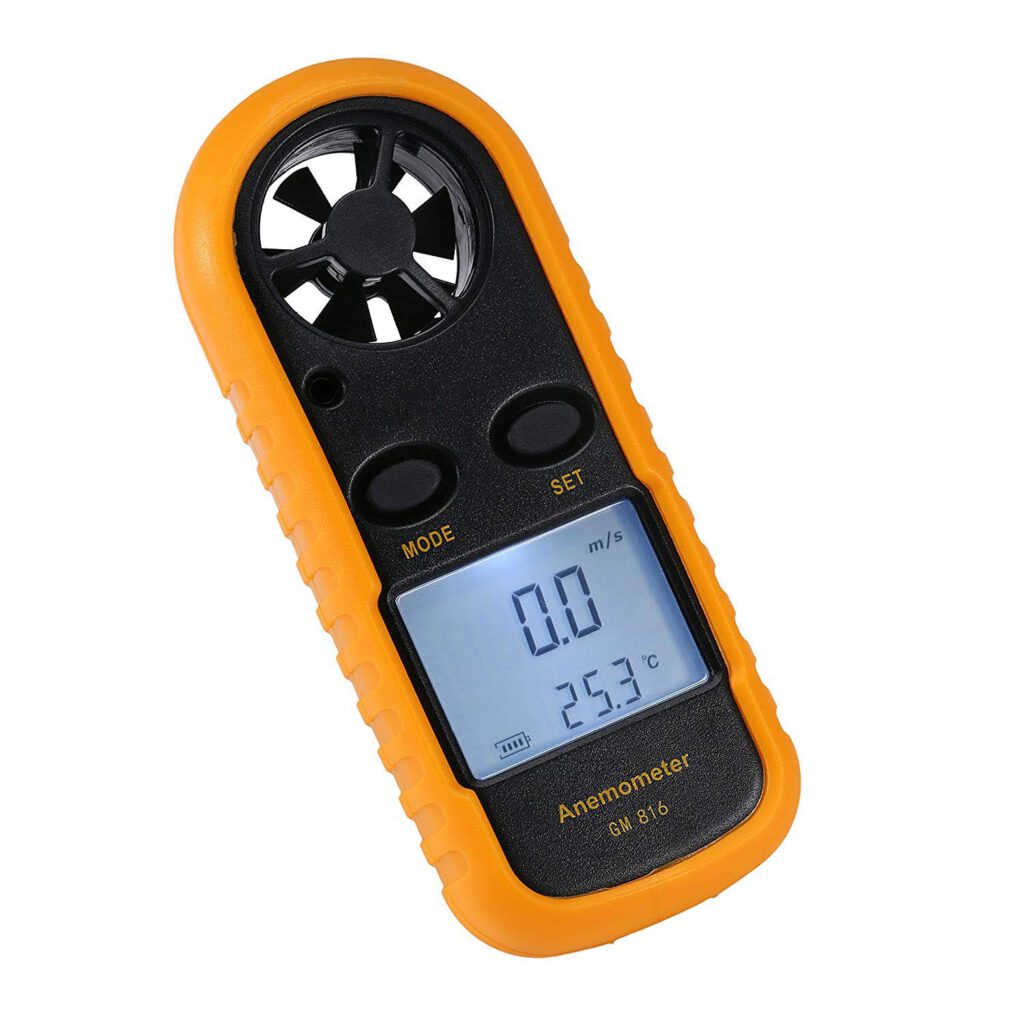 My shop has several versions of this gadget, and we use them year-round. When the weather is cold, we get furnace complaints. When it's hot, we get air conditioner complaints. Having this tool on hand will help you know if you truly have a problem or not.
Advertisement/Affiliate
How YOU can utilize an Anemometer
As Dave mentions in the video, the average RV air conditioner can only reduce the temperature by 15-20 degrees. If your unit is out in the sun on a 100° day, your A/C will only be able to cool it down to 85°, which still feels hot!
In the shop, we love to use this tool to check for proper airflow coming through vents. The best way to use this tool is to measure the airflow coming from the vent that is closest to the appliance, as this will be the strongest amount of airflow. Then you can test the other vents to see where you are losing a volume of airflow. Your unit goes through an earthquake every time you drive it down the road, so it's common for ducting and/or foil tapes to come loose.
How we have used an Anemometer
A few years ago, we had a customer with a 2020 Grand Design Reflection 311BHS that complained that the bunkhouse was freezing in the winter. We used an anemometer to check the airflow coming through all vents throughout the unit. We actually found that the airflow in the bunkhouse was the strongest. What could have sent us down a rabbit hole of diagnosing a working furnace or proper ducting, turned out to be how the unit was built.
Since publishing the above video, we installed insulation and paneling to block off the bunk area. We also installed insulation and paneling to block off the 12″ x 12″ hole at the plumbing area outside the galley area. This made a significant difference for our customer.
Affiliate Links
Products That Can Help
Affiliate Links
More "Cool Tools"
Have you missed any of our other cool tools that we've shared? Check out the following:
More from Dustin
Read more of Dustin's articles here.
Dustin owns and operates California RV Specialists, an independent RV repair shop located in Lodi, CA. He thrives on sharing his knowledge and enthusiasm of RV repair and maintenance with his team, customers, and virtual friends.
Be sure to check out his YouTube channel where he shares what's going on in the shop and the product offerings in the store. Dustin is also very active on Facebook. Join his group, RV Repairs and Tips – What's in the shop!
Dustin proudly operates the business alongside his wife, Ashley; but the true pair that run the show are their Boston Terriers, Arvie and Hitch.