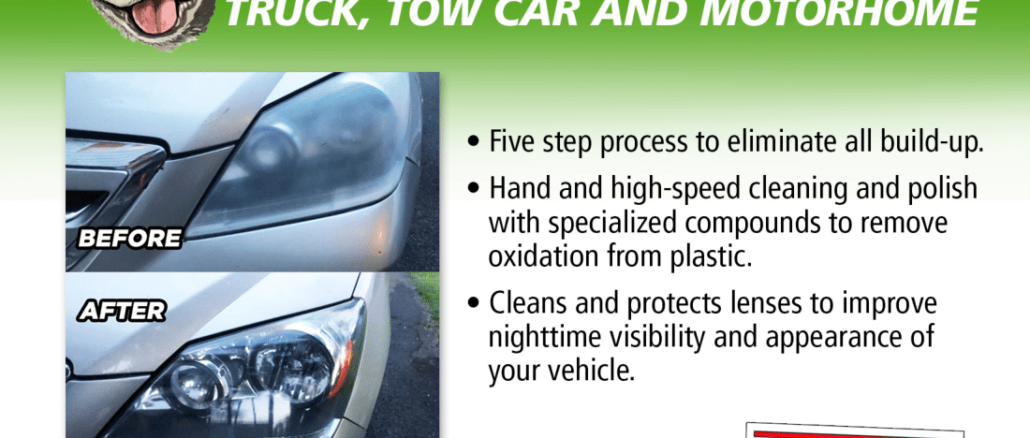 Do you have foggy RV headlights and can't drive at night due to not being able to see? We have RV headlight restoration kits to bring those foggy yellowed headlights back to show room finish,
However some headlights will not come perfectly clear due to how long they have been in that state. Some are missing a few top coats and may be cracked. We can typically get these nice and clear however they will not look brand new but you will be able to see going down the road.
We can also change out headlight bulbs to led conversion as well, Contact us today for pricing and setting up an appointment.