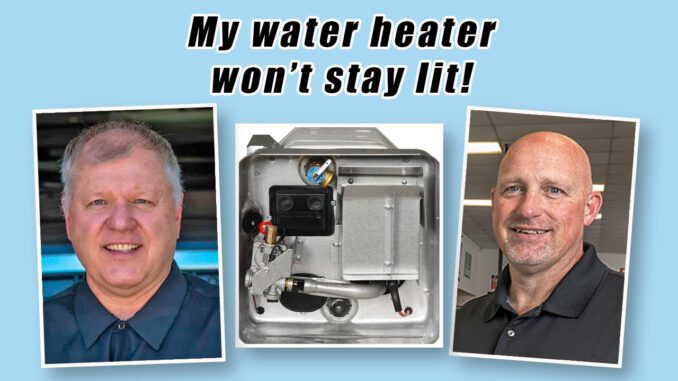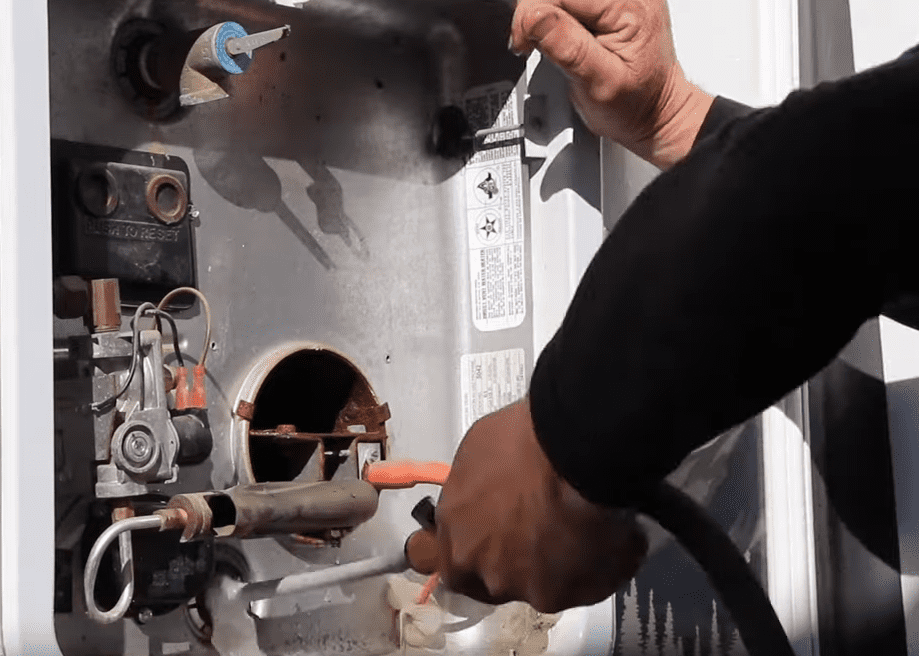 If you have questions, we have answers! Join us LIVE every Wednesday at 4 p.m. PST (7 p.m. Est) for Talkin' RV Tech. Here is a sample from one of our recent shows where one of our viewers asked for help diagnosing their Suburban water heater. It's a common problem: "My RV water heater clicks multiple times, but won't light."
Sequence of operation
If the water heater attempts to light but is not sensing the flame, it's a telltale sign that something is wrong with the electrode:
The porcelain on the electrode may be dirty, damaged or loose.
The metal igniter portion of the electrode may be split or cracked.
The electrode may simply be out of alignment.
In the water heater sequence of operation, when this electrode is not functioning properly, it is not sending millivolts back to the PC board to tell the gas valve that heat is present and to keep running.
Advertisement/Affiliate
Additional troubleshooting
The electrode is just one part out of several that can go bad on a water heater. Should you be experiencing additional or different issues as described above, you may find the Suburban Water Heater Service & Training Manual to be helpful, especially pages 16 – 17, which include more on the sequence of operation and the troubleshooting chart.
Electrode replacement
In order to find you the right part replacement, you will need to know the model and serial number of your water heater. To locate this information, you will need to open the water heater access door on the outside of your RV. The data plate will be printed on the right side of the water heater housing.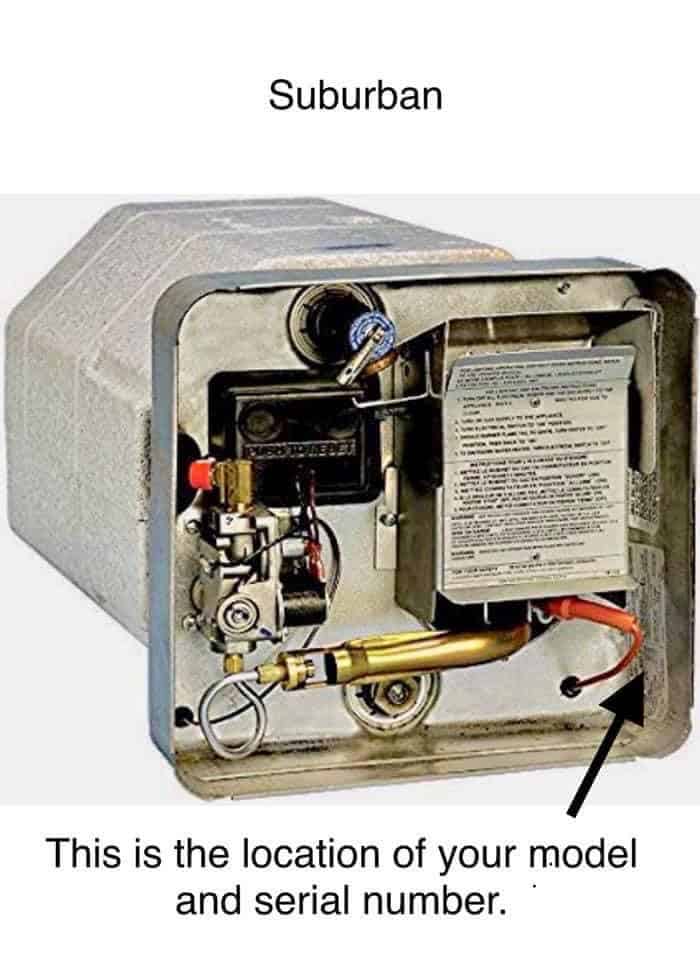 The most popular Suburban water heaters are from their SW series. The electrode replacement is part #232258, 2-prong electrode assembly. Should you have a different make and model of RV water heater, please check your water heater owner's manual, contact the manufacturer of your water heater, or contact your RV parts store for assistance. Have your model and serial number ready.
Affiliate Links
Common Replacement Parts
Affiliate Links
Water Heater Tools
More from Dustin
Read more of Dustin's articles here.
Dustin owns and operates California RV Specialists, an independent RV repair shop located in Lodi, CA. He thrives on sharing his knowledge and enthusiasm of RV repair and maintenance with his team, customers, and virtual friends.
Be sure to check out his YouTube channel where he shares what's going on in the shop and the product offerings in the store. Dustin is also very active on Facebook. Join his group, RV Repairs and Tips – What's in the shop!
Dustin proudly operates the business alongside his wife, Ashley; but the true pair that run the show are their Boston Terriers, Arvie and Hitch.